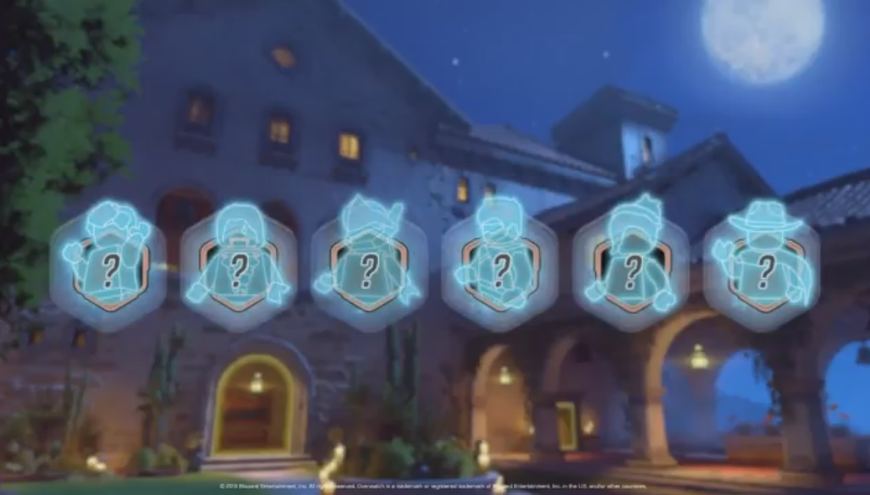 Overwatch presents its players with a broad variety of character skins, from  seasonally themed halloween skins like Cultist Zennyata, to charity fundraiser ones like the recently implemented Pink Mercy. With no shortage of creativity, Blizzard have consistently delivered in the skin department, allowing players to customise their aesthetic as they see fit, whether through purchasing them in-game, or simply playing and procuring them through crates.
Assemble your team.Overwatch + @LEGO_Group: Coming Soon! pic.twitter.com/NhA3TYTx6p

— Overwatch (@PlayOverwatch) August 21, 2018
Now, Overwatch has taken that creativity and turned it to their partnerships, too. In a recent Tweet, Overwatch teased what looks to be six of their heroes looking totally different once again, this time in a series presented in partnership with popular constructor toy brand, LEGO. According to a Reddit post, the six characters to receive the LEGO treatment are: Widowmaker, Reinhardt, Genji, Soldier: 76, Mercy and McCree.
Although Blizzard is yet to officially confirm what exactly this teaser represents, it's safe to say that, at the very least, some heroes will be made into a new range of LEGO toys. LEGO already lists 'Overwatch' as a theme on its website, with the note that the line is "Coming Soon". Whether there will also be LEGO skins for use in-game is unconfirmed - but it seems unlikely that the look will quite work as textures on Overwatch's hero models.
Whatever the new implementations are, it's reasonable to assume that Blizzard will officially reveal them at the upcoming Gamescom 2018, hosted at the Koelnmesse in Cologne, Germany on Aug. 22-25.