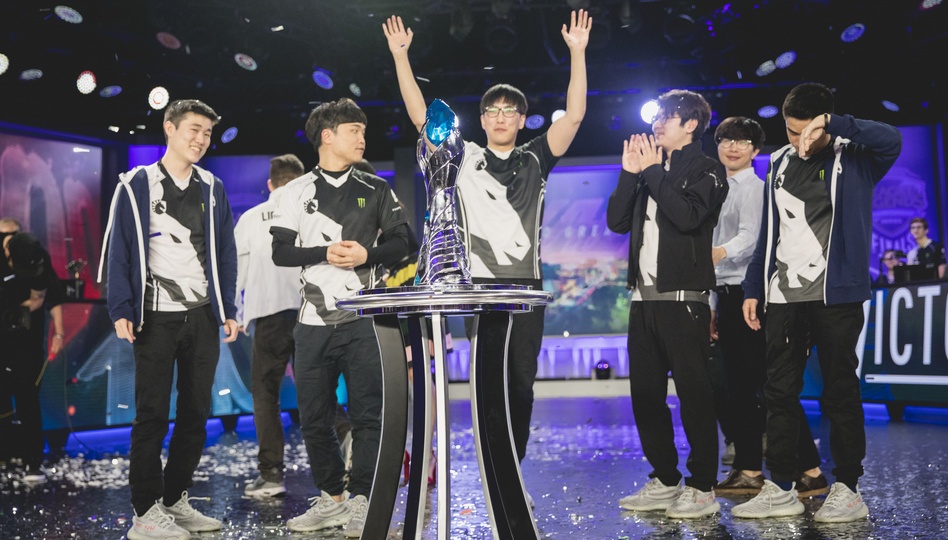 Breaking the curse: How Team Liquid's tenacity won them their first-ever championship
Introduction
The Fillmore Miami — a historic setting for one hell of a final. Laсt weekend, history was made at Miami beach as Team Liquid swept 100 Thieves and as if by destiny were crowned the fourth organization to dominate North America. As an org which has constantly struggled to find competitive relevance within the league, Steve "LiQuiD112" Arhancet's off-season roster overhaul has proven to be the change of pace Team Liquid needed to succeed.
Aside from their inherent mechanical prowess, their standout playoffs performances, and their incredulous off-season spending, Team Liquid came out on top thanks to an overlooked dynamic that fellow playoffs contenders couldn't quite bring to the table: the ability to play from behind.
It's standard for teams to know how to play to get ahead, yet few can stand their ground when put in a pitch. In an interview for Dot Esports, Echo Fox's Adrian "Adrian" Ma attributed Team Liquid's success to their exceptional disposition to come back into the game no matter the deficit.
"[Liquid] are willing to sacrifice so much to make a play, and no other team really does that. They'll lose waves to make proactive plays to come back into the game, and no other team really does that. They usually just roll over and die."
Case in point, Team Liquid's clean sweep against 100 Thieves might have created the illusion of a one-sided series. In reality, the victory of Yiliang "Doublelift" Peng and co. in this intense, high-stakes match-up that decided the region's MSI representative was far from a walk in the park.
Let's run it back and break down how Team Liquid stayed on top of their game to put a stop to 100 Thieves and their heist.   
All about resilience
As much as I'd like to praise Team Liquid, their play wasn't spotless and 100 Thieves enjoyed picking off a lone Jake "Xmithie" Puchero here and there. A critical difference in Team Liquid and 100 Thieves, however, was Liquid's ability to stay calm and initiate meaningful, game-changing plays that would turn the game around or extend their advantage even further.
In the mid-game of the series opener, 100 Thieves looked to take control by starting Baron after having picked off Liquid's hyper carries. However, somehow through the grace of Saintvicious and Jung "Impact" Eon-yeong's Mega Adhesive ground, 100 Thieves weren't able to keep Xmithie out of the pit and let the "horseheads" steal the Baron right under their noses.
NEVER TAKE A 50/50 VS @Xmithie! @TeamLiquidLoL get the Baron steal! #NALCS pic.twitter.com/l2ZKLKxdZG

— lolesports (@lolesports) April 8, 2018
When the momentum starts swinging in Liquid's favor, they will come knocking down the Nexus with stellar playmaking ability. This held true throughout the series.
After a crucial pick on Xmithie's flashless Trundle, 100 Thieves were now hard-pressed against the wall, having no way to come out of the Baron pit. Knowing William "Meteos" Hartman just used Impale to take down their fallen jungler, Eugene "Pobelter" Park lead the charge and struck back with a four-man Shurima Shuffle to almost ace the Thieves and secure the Baron half a minute later. When the dust settled, Pobelter had single-handedly extended Liquid's gold lead from 3k to 6k, with tempo advantage and Baron buff in their pockets.
.@100Thieves take down @Xmithie, but @Pobelter gets vengeance with the massive Shurima Shuffle! #NALCS pic.twitter.com/heDoLaO4f6

— lolesports (@lolesports) April 8, 2018
What's key to note here is Team Liquid's willingness to make plays even when outnumbered and/or behind. As long as they see the opportunity, they will strike and decisively take the lead for themselves.
In another example, we see Team Liquid's decision to pull through with a skirmish in bot, 10 minutes into the last game of the series.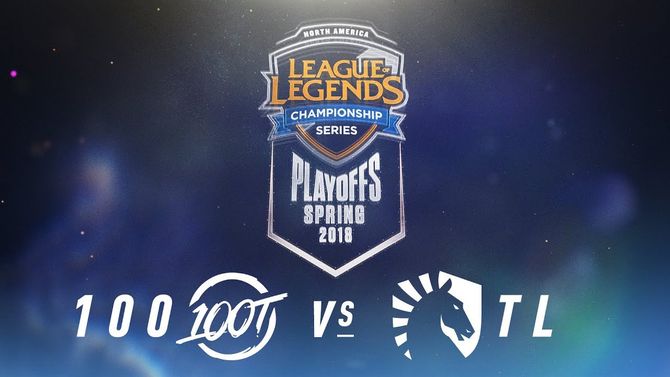 Liquid had just expended Pobelter's Flash and Emperor's Divide to make a play a minute prior. Although the play was successful, Team Liquid were behind 1.5k gold, Cody Sun had a Pickaxe over Doublelift, and Kim "Ssumday" Chan-ho was 3/1/1 with 80 CS compared to Impact's 1/3/1 with 40 CS. One look at the fight about to happen and you'd think 100 Thieves are surely going to come out ahead of the trade. However, thanks to Team Liquid's decisive call to instantly take out Ryu "Ryu" Sang-wook's Ryze alongside Impact arriving ahead of Ssumday, Team Liquid were able to come out unscathed and started turning the momentum in their favor.
From C9 to TL: Impact, still the impenetrable shield  
One of 100 Thieves' core strategy points was putting Team Liquid's Impact behind in the early game. In all their matches, Impact suffered significant deficits in experience, gold, and farm, giving up first blood and first tower takedown through Meteos' and Ssumday's constant pressure.
.@ssumday22 gets a double kill to start game three! #NALCS pic.twitter.com/AanqU3vMtA

— lolesports (@lolesports) April 8, 2018
In the first game of the series, 100 Thieves even went as far as cleverly rotating their bot lane to top in order to simultaneously avoid the unfavorable match-up versus Caitlyn and Braum while collapsing on the lone Impact.
.@100Thieves collapse in the top lane and get first blood in game one! #NALCS pic.twitter.com/ESG2shWMlE

— lolesports (@lolesports) April 8, 2018
However, Team Liquid expected 100 Thieves to play around the top side and therefore drafted self-sufficient tanks for Impact to play. With Impact on durable champions, Team Liquid could still count on him to be a reliable engager and frontliner (even when behind) thanks to the innate utility present in Sion's, Maokai's, and even Singed's kits.
A fight starts in the river with @TeamLiquidLoL picking up two kills and the Infernal Drake! #NALCS pic.twitter.com/6jV8HgzwXR

— lolesports (@lolesports) April 8, 2018
Furthermore, thanks to Impact absorbing the pressure, Liquid's carries Doublelift and Pobelter were able to scale up and reach a point where they could stay in the safety of their backline and take over the game. Whenever Impact had pressure up top, the rest of Team Liquid were sure to be making excellent use of the space given to them by creating plays on the opposing side of the map, putting down vision to set up their plays later on, or taking neutral objectives.
Unrelenting aggression: play after play, after play
Whenever Team Liquid secured their leads, they never let go. Whenever they gained a lead over a thousand gold, Liquid ran with it and drove it home.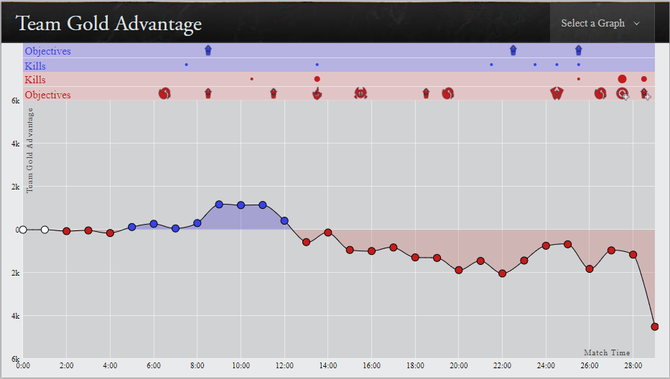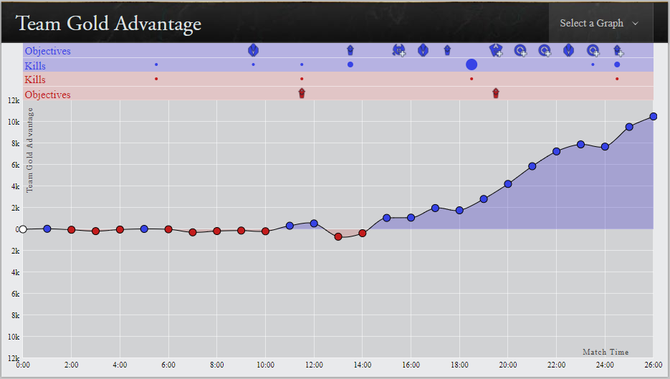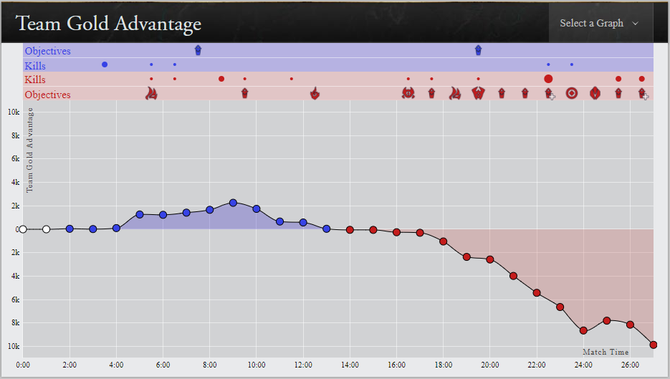 Throughout the entire series, Team Liquid would just need to secure Baron once to help close out all matches under 30 minutes — a testament to their decisiveness and ability to consistently close out games when ahead. In fact, Team Liquid's objective control was so exceedingly pervasive that they even managed to secure all neutral objectives (11 Dragons and three Barons) in all three games.
Heading into MSI
To round it all off, Team Liquid show an unprecedented level of promise as an adaptable squad with a breadth of strategies under their belt. With Team Liquid's members hungry to prove themselves on the International stage, expect that the seasoned veterans will be a force to be reckoned with come MSI.
Although they have yet to go up against the rest of the world, Liquid's invaluable mindset to constantly look forward and seek opportunities to get ahead reminds me of 2016's SKT Telecom T1 — and we all know who hoisted the Summoner's Cup that year.