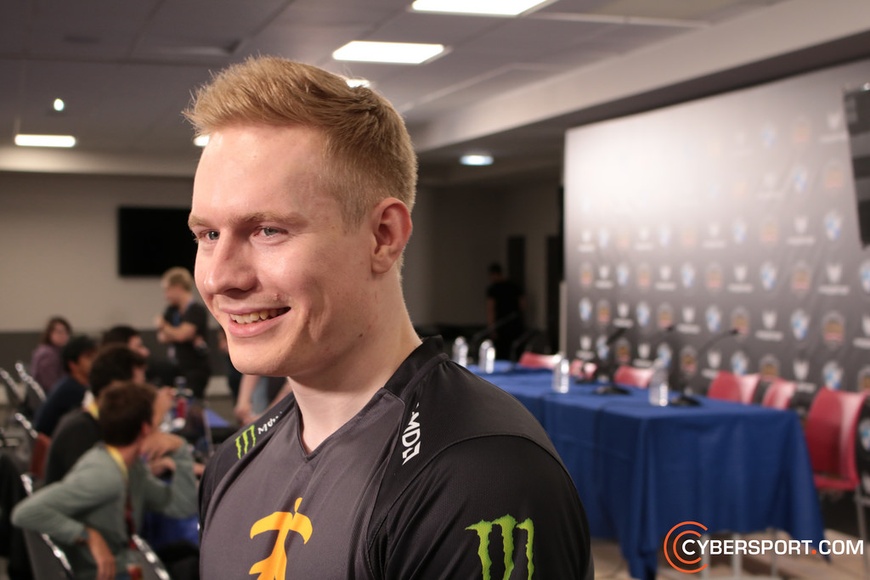 Mads "Broxah" Brock-Pedersen has extended his contract with Fnatic by one year ahead of the 2018 League of Legends World Championship group stage. The jungler will hold the fort for the orange and black until the end of the 2019 season.
He's signed! @BroxahLoL signs on for 2019 in the Black and Orange.READ MORE 📰 https://t.co/VS9L2XOoaq pic.twitter.com/k4Q20eGyVs

— FNATIC (@FNATIC) October 5, 2018
Fnatic's signing ensures stability going into 2019 at the position, as Broxah has grown into the best jungler in Europe in 2018. The player has ceaselessly improved since joining the team in the 2017 LCS spring split, with his contributions as a rookie allowing the team to reach the World Championship quarterfinals that year.
The jungler headed into the League of Legends World Championship 2018 as one of the most versatile and most devastating players in Europe, using 17 champions throughout the season to score a 6.49 KDA ratio (1.93 / 1.46 / 7.53 KDA on average) and 71.1% kill participation ratio. His synergy with 2018 EU LCS Summer Split MVP mid laner Rasmus "Caps" Winther wreaked havoc upon opponents as they cruised throughout their two consecutive domestic title runs.
Fnatic team director Joey "Youngbuck" Steltenpool had the following to say on Fnatic's announcement:
Broxah has been a centrepiece for this team, both inside and outside of the game. He's been a real role model. The fans can see for themselves how well he's been performing, so we're really happy that Broxah has signed on for the next year.
Broxah emerged as a Danish talent in 2016 under the guidance of Nicholas "NicoThePico" Korsgård, with the latter bringing him to Fnatic Academy in the 2017 spring split. He then earned a promotion to the main team, which he has been part of since Week 4 of 2017 EU LCS Spring Split. He has since earned back-to-back EU LCS All-Pro first team honors (in 2018) and won two split finals in a row (spring and summer 2018).
The player had the following to add regarding his contract extension:
My first two years with Fnatic have been really great. I think this year we've been going even further than last year due to many factors, one of them being [YoungBuck]. I want to keep building on this team, work hard to go as far as we can and hopefully maintain our spot as the best European team.

Fnatic was the team that gave me my first shot in LCS and I want to help them stay at the top now and do my best to thank them by signing on and staying here.
Broxah's season isn't over, as he is part of Europe's best hope at a deep run in the 2018 League of Legends World Championship. Tune in on Oct. 11 at 3 a.m. PT / 6 a.m. ET / 12:00 CET / 19:00 KST on our event hub to see him and Fnatic in action as they take on 100 Thieves!