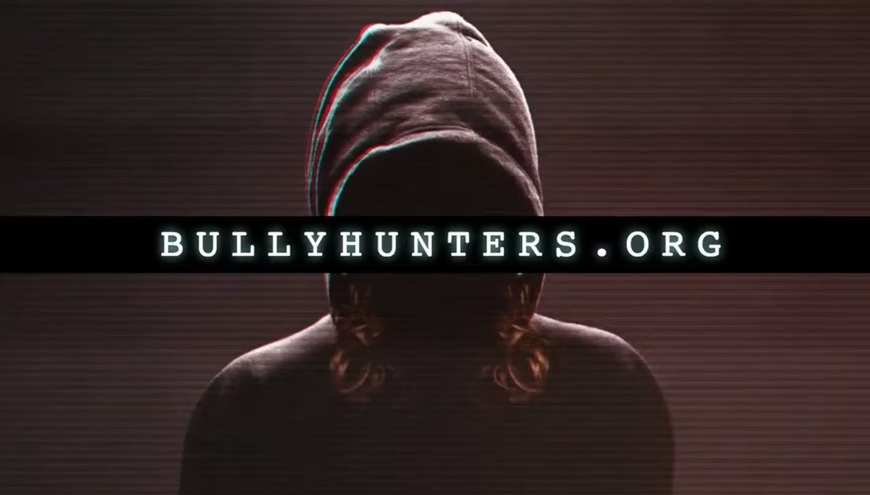 The Bully Hunters, a newly-established anti-bullying group, has come and (seemingly) already gone. The purpose of this initiative was to "hunt bullies" in Counter-Strike: Global Offensive; effectively where a "victim" gives a "hunter" their account details so they can kill the person who's deemed a "bully". How this would stop somebody from acting offensively is questionable.
"The time for harassment in CS:GO is finally up," the group said in an announcement at the time of their inception. "A collective of gamers, brands and organizations have teamed up to create a first-of-its-kind global tool that connects victims of in-game harassment with gamers who want to help, called the Bully Hunters. The Bully Hunters are a vigilante hit squad of elite female gamers who have banded together to end sexual harassment and abuse in the popular game CS:GO."
Counter-Strike: Global Offensive already has built-in features that can help you to both mute and report anybody who you deem to be offensive or is bullying you - this is where some of the criticism has come from over the past few days the Bully Hunters have surfaced.
The Bully Hunters website - which has now been taken offline - claimed that "21 million female gamers have experienced sex-based taunting, harassment, or threats while playing video games online." This is, of course, an incredibly serious matter, but they sourced their information from an old, bite-sized poll and blew the results up to the size of the entire estimation of female gamers. Many believe that while this cause does indeed require attention and appropriate action, Bully Hunters has faked information and is not the solution to the problem.
Bully Hunters chose Natalie "ZombiUnicorn" Casanova to spearhead its launch two days ago, and that was instantly shot down. Clips of ZombiUnicorn repeatedly using homophobic and offensive language was shared online, and she too became a subject of ridicule and disapproval.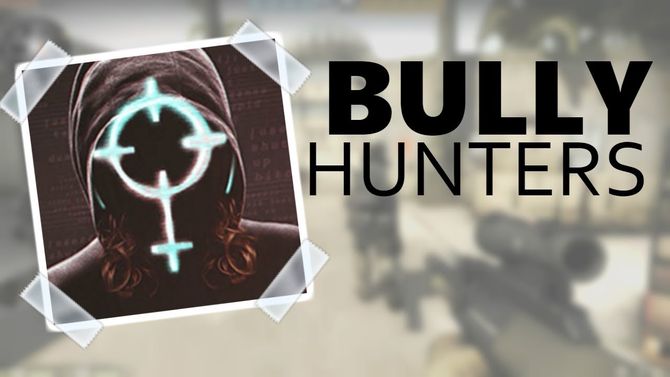 The above video from Izzy Nobre further explains Bully Hunters' story.
SteelSeries' Involvement
Bully Hunters reached out to SteelSeries, a gaming equipment company, for support ahead of its launch - though even that has backfired. SteelSeries posted a statement on Facebook to debunk their involvement with the initiative. "BullyHunters pitched us with a simple idea - let's work together to fight online harassment. And because we believe that's a noble cause, we supported it. It's now clear that we didn't do a good job in understanding exactly what we were supporting. And we're sorry for that," the statement explains.
"The way BullyHunters represented the gaming community was wrong and disingenuous. Most gamers don't experience harassment, and more importantly, 99%+ of gamers don't do the harassing. We're well aware of the many faults with BullyHunters. We hear you guys, and we agree," SteelSeries continued.
"To clear a few things up: BullyHunters was not a viral campaign stage-managed by us. We did not hire a marketing agency to create it. We didn't have anything to do with its execution, content or messaging," it continued. "And more importantly, we would never take advantage of an issue like bullying to sell hardware."
"They asked us to supply some headsets, support the call for positive change, and we did. Although we still believe in a world where harassment isn't tolerated, it's clear to us that BullyHunters is hurting, not helping, that cause. On Friday, we ended our support and partnership with the organization. We apologize to those who support our brand and expect more due diligence in vetting out campaigns and partnerships we associate ourselves with," SteelSeries concluded.
The Current State of the Bully Hunters
The Bully Hunters, ironically, have been on the receiving end of endless trolling and logic-picking since its launch. The mass-opinion is that the initiative was a bad idea and merely an effort to sell gaming equipment from SteelSeries, whom is now reportedly considering legal action because of the damage to the brand. The Bully Hunters website cannot be reached at this time.