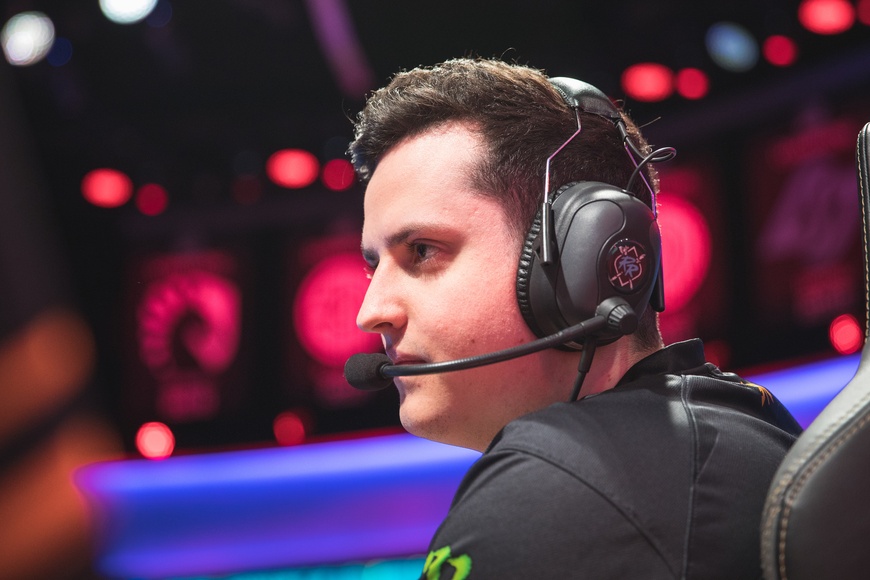 Fnatic played, and beat, G-Rex to end their fourth day at League of Legends World Championship 2018 with a 2:1 scoreline. While Paul "sOAZ" Boyer was benched in favour of Gabriël "Bwipo" Rau for the first time at the tournament, he was still feeling rather nervous due to the draft.
However, as he explained after the match in an interview with Inven Global, he simply believes his team is better than G-Rex so he felt fine after they got off to a good start.
On the match against G-Rex
I was not necessarily confident after the draft. Picks & bans from both teams were pretty good. They had Galio, Camille, Shen, and Kai'Sa. It can be really scary, right? Everything was really up in the air on whether Camille can make a lot of plays with Shen at lvl 6.

Thankfully, we won the bot lane fight. I had the same feeling with 100 Thieves. We won the bot lane fight against 100 Thieves, and the game was over. When we won the bot lane fight today, I just knew the game was already over. Since we are just the better team, if we have a good early game, we will just win the game.
On Bwipo playing instead of himself
I think Bwipo was really pumped to play his first game. When you watch a lot, like Bwipo did, you get really motivated to play and show your best performance. You also have a need to prove to your teammates that when you do go up on that stage, you do perform well. It was a very good opportunity for not only Fnatic but also for Bwipo.

Bwipo played really good today. He died during the nexus dive, so Bwipo is definitely a Fnatic top laner (laughs). That was really funny.
Fnatic will next face off against 100 Thieves on Oct. 17. Whether you want to watch the match or catch up with the rest of the action, visit our event hub!