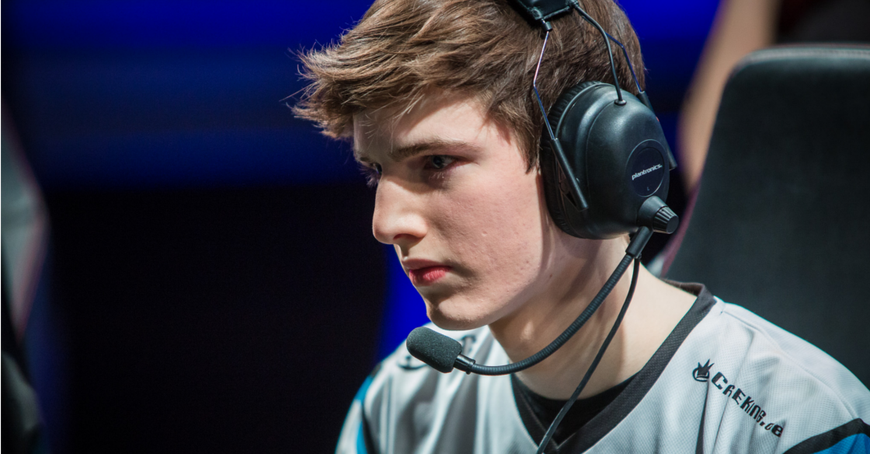 H2k-Gaming have been struggling mightily since the start of this split, as the organisation seemingly decided to cut back on all costs, prior to the 2019 franchising implementation. With a fresh roster full of players whose primary experience has been Challenger, the team has failed to make any sort of impact, despite bringing respected coach Michael "Veteran" Archer and Analyst Kelsey Moser, into the fold.
It appears more drastic measures need to be taken into play, and they just might have been. According to the League of Legends Esports League-Recognized Contract Database, former Misfits Gaming mid laner Marcin "SELFIE" Wolski, who helped them break into the LCS, only to be replaced by Tristan "PowerOfEvil" Schrage, has joined the team. While H2K has yet to make a comment on the matter, this could spell dire news for current mid laner, Marc "Caedrel" Lamont, as it is not unreasonable to assume that Selfie is brought in to see if he can make a difference.
Whether this will be enough to help H2K beat the likes of G2 and Splyce this weekend remains questionable, but it does show that H2K aren't going to take this lying down, which is promising news for the, currently somewhat disappointed, fans.
This isn't the first time Selfie plays for H2K. He had a stint on the team in 2016, while he was subbing for them, courtesy of Echo Fox, while the team was struggling for a mid. In 2017, he also had a short stint on FC Schalke 04 Esports, before being replaced by Caedrel, the very same person he now replaces in turn.
Selfie was left without an LCS team prior to the Spring Split, due to C9 shuffles, but it seems he's now found a way back onto the Rift. If it leads to an H2K win, remains to be seen.