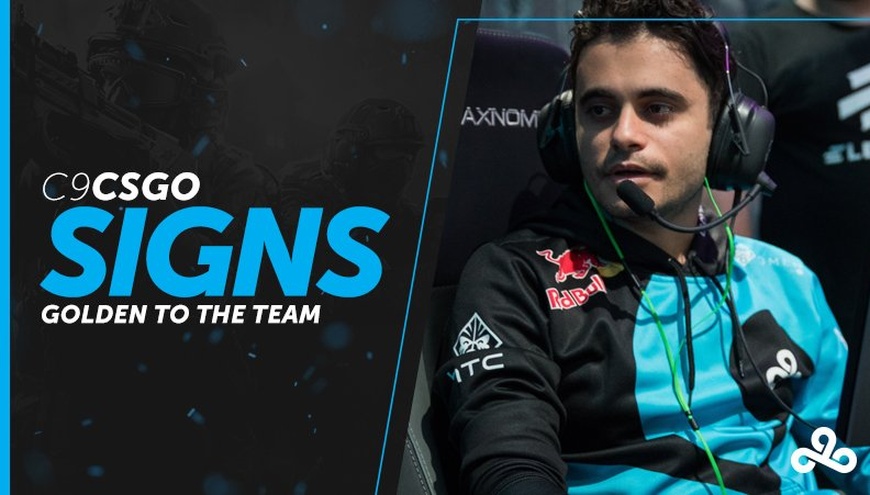 After standing in for the struggling side at ELEAGUE CS:GO Premier 2018, Cloud9 has announced the permanent signing of ex-Fnatic player Maikil "Golden" Selim. 
During the event where Golden acted as a stand-in alongside Martin "STYKO" Styk, the team placed last after losing to Astralis and MIBR - the new home of both Tarik "tarik" Celik and Jake "Stewie2k" Yip - in the group stage.
Here's Cloud9's roster as things stand:
— Maikil "Golden" Selim (C) ▲
— Timothy "autimatic" Ta
— Tyler "Skadoodle" Latham
— Will "RUSH" Wierzba
— Martin "STYKO" Styk (Stand-in)
Here's what Golden said about finding his new home:
I can't express how much I want to wear the Cloud9 jersey and give my all for the fans. After just one week with the team, I feel like I'm at home already. The atmosphere has been unreal and I'm looking forward to the success we'll have in the near future, and maybe a few rib-eyes on the way.
Jack Etienne, CEO & Owner of Cloud9 also commented:
Coaches, players, and myself were impressed with the professionalism and structure Golden brought to our team. The organization is thrilled to be moving forward with him as a part of Cloud9. Welcome, Golden!
Cloud9 is currently preparing to defend their title as Major champions at the FACEIT Major in London during September.