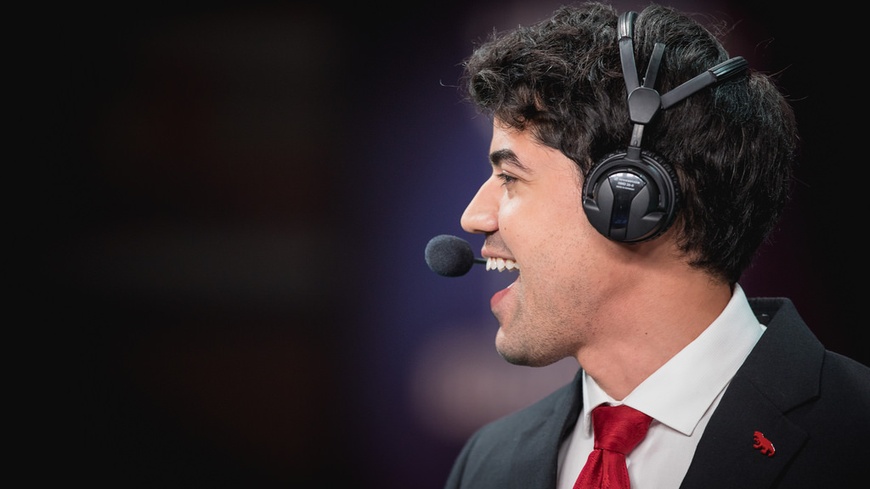 Michael "Imaqtpie" Santana, Alberto "Crumbzz" Rengifo and William "Scarra" Li were once household names in the competitive League of Legends scene as members of Team Dignitas, and they have been successful in their post-career ventures.
imaqtpie is the premier League of Legends personality alongside Tyler "Tyler1" Steinkamp, Scarra's OfflineTV venture and personal stream are booming, and Crumbzz's casting foray in the Overwatch League has gained him international renown by the game's fans.
However, they still took the time to reminisce on the old times. Even then, Crumbzz surprised them with a confession: when he took a leave for a family emergency in the 2013 spring split's week 9, he took it 'to smash,' rather than due to an actual emergency.
Yes, you read that correctly. And there's proof of that confession (on imaqtpie's Beyond the Rift show):
The source VoD has even more banter on the matter. We have transcribed some of the source material for your reading pleasure:
Crumbzz: I want to tell you guys a story. I don't think you guys know this. Do you guys remember when you had to play [in] the first year of the LCS with DJ LAMBO?

Scarra: The Hecarim player, I think I remember.

Crumbzz: It was in season 1 or 2 of the LCS when I had to leave for a family emergency, and you guys played.

Imaqtpie: Yeah, I remember now.

Crumbzz: That was not a family emergency.

Imaqtpie: You sly dog! [Crumbzz laughs] What was it? Tell me, 'cause we got f***ing rolled, I remember.

Crumbzz: I'm going to say it in the most, how should I say, vulgar way possible just for comedic effect. [imaqtpie is already laughing at this stage] But, I left to smash.

Scarra: Oh my god!

[…]

Imaqtpie: Let me say, we played with DJ LAMBO, and if I remember correctly, we got f***ing rolled!

Crumbzz: [laughing] I remember watching that! 'cause DJ LAMBO was the least of the problems, you guys played Fizz/Karthus or some s**t. Have you guys even practiced?

Imaqtpie: I remember we did practice, and he sounded so timid. We were doing some stupid s**t, and he was like "What am I supposed to do here?" And we were like: "Don't worry dude, we're going to carry you, you just got to farm." Then we get to the LCS stage, if I remember right, we all fed our a**es off, and DJ LAMBO was like "Guys…" This is his first LCS preview, and we were all getting f***ing annihilated. You went to smash.

[…]I remember saying "We missed you, dude" or some shit like that. I remember, it was painful. Thank you for that one, Crumbzz. I'm glad that you could have done that.

Scarra: I'd rather live in ignorance. That's how the scene was back then, professionals in season 1 and 2. [...]
Boy oh boy, were the old times the wild west. At least, they make for entertaining stories to tell. For those curious about the impact Crumbzz's decision had: Dignitas was on pace to possibly secure a spot in the semifinals had they won a single game in week 9, but they were unable to go past the quarterfinals after a disastrous showing in both week 9 and week 10 (Crumbzz's return week).
However, since spring splits did not matter back then (beyond a higher share of the LCS prize pool for that split), the detail was more on the fun side than anything else.