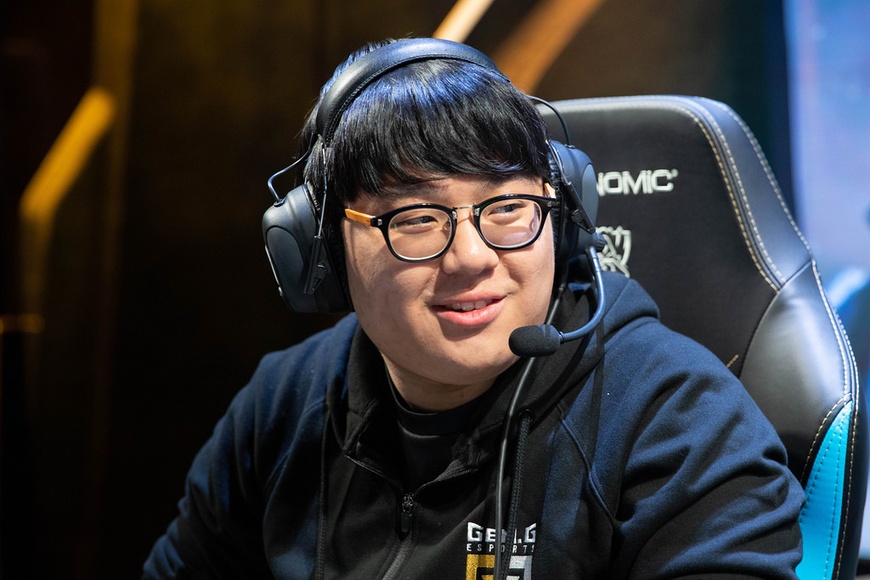 Gen.G (1:2) struggled to make their mark in Group B of the 2018 League of Legends World Championship, but they forced a three-way tie for second place before the decisive Day 5. The team's chances at a quarterfinal appearance are still intact, but they are unlikely to be the first seed.
The team's top laner and bot laner, Lee "CuVee" Seong-jin and Park "Ruler" Jae-hyuk, took turns answering interview questions. On ESPN Esports, Ruler noted that the team needed to fine-tune their play. Meanwhile, CuVee told Inven Global that the concept of a gap may no longer be relevant.
Ruler: Why Gen.G struggled so far (ESPN Esports)
We seem to keep making mistakes in our matches, and these are often critical mistakes. This seems to be hindering us from our ability to close out the game. So first of all, I think we have to make [fewer] mistakes. As for myself, I think my performance is still very lacking as of the moment. That is something I have to improve on.

[…] We are all trying to figure out how to reduce mistakes in our games. I am still hopeful that we can improve over time. I think we just haven't thought about it enough, and we have to think about it more.
CuVee: Preparation for Day 5, Group B's decider day (Inven Global)
Rather than preparing a certain way, when you look at the past 3 games we played, we lost because of individual mistakes. As long as we stop those mistakes from happening, we should be more than alright. In terms of confidence, because we strongly believe there is not a significant skill gap at all between us and C9, I most definitely have confidence we can beat them again.
Ruler's approach to the final games (ESPN Esports)
I'll play these three matches as if it's victory or death and show a good performance.
Gen.G head into Day 5 with a victory in tow, but whether they can rein Team Vitality remains to be seen. Tune in on Oct. 14 starting 10:00 CET / 1 a.m. PT / 17:00 KST to find out whether Gen.G will have the opportunity to defend their World Championship title, live on the Worlds hub!