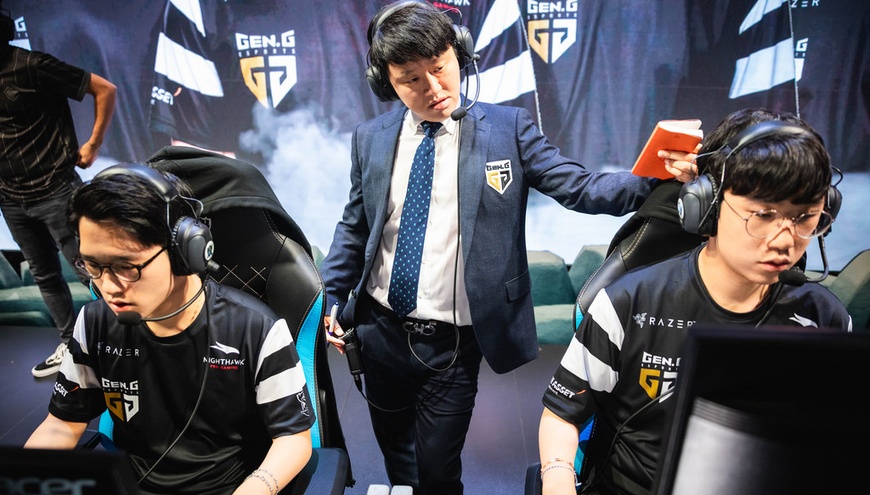 Gen.G, the 2017 League of Legends World Champions formerly known as Samsung Galaxy, have been eliminated from the 2018 League of Legends World Championship at the group stage.
Gen.G struggled to make a mark in the hyper-aggressive Group B during the first three days of the group stage, with Team Vitality's victory on their first game considered an upset at the time. However, they remained in contention for second place and for an elusive four-way tie break scenario as they sat with a 1:3 record alongside Vitality and Cloud9.
The team then faced doom on Day 5 as Cloud9 played a 1-3-1 composition to great effect with a surprise Hecarim (on Licorice) into Aatrox (on CuVee), and with Jensen's LeBlanc destroying Crown's Syndra, and the game was never in question. To add to their complications, they had to face Team Vitality right after.
The organization's choice to start Ambition over Haru against Team Vitality initially bore fruit as the team controlled vision better, stalling Vitality's 1-3-1 attempt. In addition, Crown's Malzahar was a good match into Jiizuke's LeBlanc, forcing the latter on the defensive. However, Team Vitality's Cabochard spiraled out of control, and the squad's team fighting composition smashed Gen.G's in spite of Ruler's Kai'Sa scaling into relevance.
This is the second time ever that a Korean team exits the World Championship in the Group Stage since the inception. The first time was in 2013, as Samsung Galaxy Ozone bowed down in third place behind European squads Fnatic and Gambit Gaming.
Gen.G's elimination at the hands of North America's third seed and Europe's second seed is momentous as Western teams have sought to assert themselves on the World stage. The rest of the group is still in play at the time of publishing, and you can watch it on the event hub.