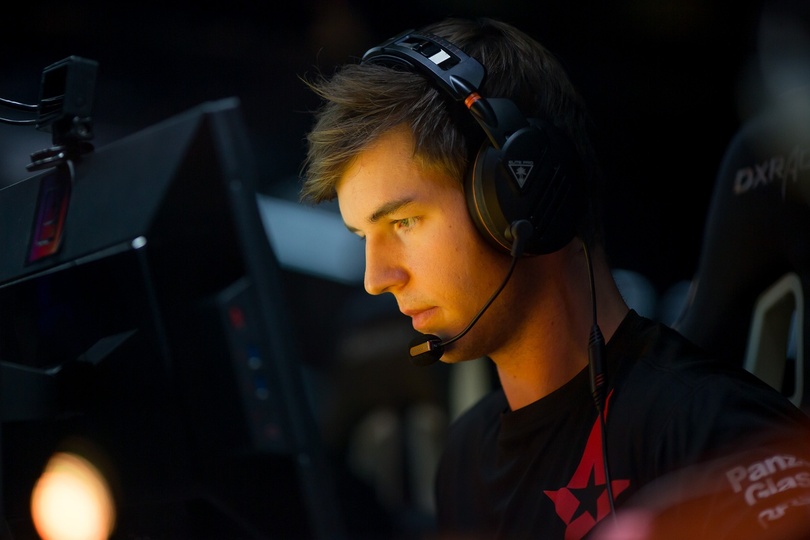 dev1ce on who's right behind Astralis: "For sure the No. 2, and perhaps the No. 1 roster, would've been FaZe with olofmeister."
Hours before Astralis lifted the trophy at ECS Season 5 finals, further establishing them as the best CS:GO team in the world at the moment, we spoke with captain and AWPer Nicolai "device" Reedtz. Dev1ce discusses his health issues, how well Emil "Magisk" Reif fits in and who'd be the No. 2 team in the world if Astralis hold the top spot.
* * *
Last we spoke was back in Katowice. That was your first event back from your rehabilitation period after your health issues. How are you doing now? Would you say you've recovered?
I would say I can't really recover from this, it's a thing I'm going to have my entire life. Obviously, I've learned to live with it better and I'm still learning — it's a long process. It was really tough for me in Sydney, but right now I'm feeling great.
Recently, Valve introduced Dust 2 into the map pool. What are your thoughts on the map as an AWPer?
Dust 2 didn't really change much, in all honesty. It's pretty much the same, so it's a great map for an AWPer — there are so many possibilities both as T and CT. I love the map, and it's really good for us as a team because we didn't play Cobble that much. Now, we have a seven-map pool where we feel strong on all maps. So yeah, as an AWPer I love it, just looking forward to playing more official games on it.


I can't really recover from this, it's a thing I'm going to have my entire life.
Quickly touching on the time of introduction — there are two schools of thought. One side says there was no optimal time to introduce it, the other say it was a bad time in light of its proximity to the Major. What are your thoughts on this?
It's Valve. I don't know, they don't communicate that much with us and sometimes it's OK. I think that it could've been implemented after the Major, and there was also a really slow period leading up to DreamHack Marseille, where we had like one month without tournaments, where it could've been implemented as well.
There isn't always a good timing to implementing a map and I'm just happy that we got it and that we see a little change in CS. It's sometimes good for the competitive scene to have a new map. You can't really blame Valve that much, and you can't have too high of an expectation either because I think it's their choice to do what they want with their game.
Let's talk about Emil [Magisk] for a second. When he joined, how would you compare the previous iteration of Astralis with Kjaerbye as opposed to having Magisk alongside you?
I think the previous iteration with kjaerbye and gla1ve didn't function that well. Obviously, we were a tournament-winning team, but dupreeh stepped down into a role that he could play — and wanted to play — but he is so much better at the entry-fragging role. It's something we've seen now: he's just been going in an upwards spiral the whole time after we brought in Magisk, so I just think that it [the previous version] had an imbalance in the team.
WIth the team we have now, everything is just functioning really well, everybody loves their role, nobody really has anything to complain about regarding that. We have good team discussions and I think that Magisk is a really good fit.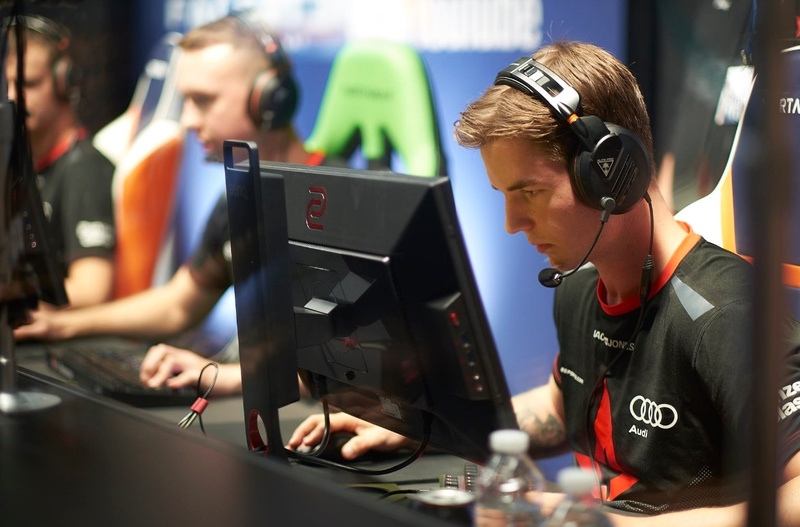 There have been various rumours and allegations about the personality of Magisk in a team setting, particularly from the past. From your personal experience, what kind of characteristics does Magisk have as a team player outside of CS:GO?
I didn't know Emil that well before he joined our team. Obviously, there are always rumours about players; I guess it's the same about me and so on. I just wiped the sheet clean and just wanted to meet him as both a person and a teammate.
Some of the expectations that you had about maybe him being toxic, or being easily frustrated and so on — that's not the person that I met, at least. He's a really young, but balanced player. Obviously, everyone can get frustrated and gets frustrated at different times, but he has a lot of experience and he has a lot of energy, and, actually, it's something we needed in the team — someone that could sometimes hype up people. I did that when I was younger, but I feel like I'm a little bit too old to scream and so on, but he does that, and it's pretty funny. He has a lot of energy and, in all honesty, I don't think that you could put any of the remarks that people have said or you've heard about him as correct. He is just a perfect teammate.


[Magisk] is just a perfect teammate.
You guys are currently regarded as the best roster in the world. What separates Astralis from the rest of the competition?
I would also consider us the best as of right now but I think what separates us — without going too much in-depth and revealing too much — is probably preparation. For one, I think we found a really good balance in practice on how much we want to play as individuals and how much we want to play as a team. We have a good mind of how to reflect on our practices and reflect on our official games as to learn, instead of just doing it as a robot, where everything is just going on autopilot. We don't want that to happen at any time and we just use our time really well, I would say.
If you guys are the No. 1 roster, which team is No. 2? Let's exclude all rankings, etc., just your subjective opinion.
For sure the No. 2 and perhaps the No. 1 roster would've been FaZe Clan with olofmeister. They were really strong with him, I think it's a shame that we don't have him in the scene currently, and I wish for him to get back when he can and wants to. He's a really great player and a personality that we need in the scene. I think they would have been my choice for the second place. There were really good with Xizt, and now they have cromen as a stand-in, so I don't really know how much you can expect of them. I'd say Team Liquid or Na'Vi would be my teams for the second places.
You touched on olof there for a second. Of all people, you would be one of the few that really understand his situation with the issues. If you had to describe the feeling of really wanting to perform, but understanding that it would be better to hold off, what would it be?
I think I respect his decision of having everything out of the public. Even though it's frustrating for the fans, it's something that gives him a lot of security. I feel like he needs his time and space. I don't know if he's going through the same things as me, but obviously I just know that it is really hard to be on the sideline. You have all of this time to use, you have a lot of spare time that you usually use on CS and practice, and travelling, and so on. You can get into a bad state of mind pretty quickly and I hope he has a lot of good people around him that help him with that. I just wish for him to come back as fast as possible.
More ECS Season 5 interviews

— 
 dupreeh: "I don't think personally I had the best tournament."
— 
 Ex6TenZ: "Even if people refer to me as a mastermind and not as a star player, I think I can be very good individually."