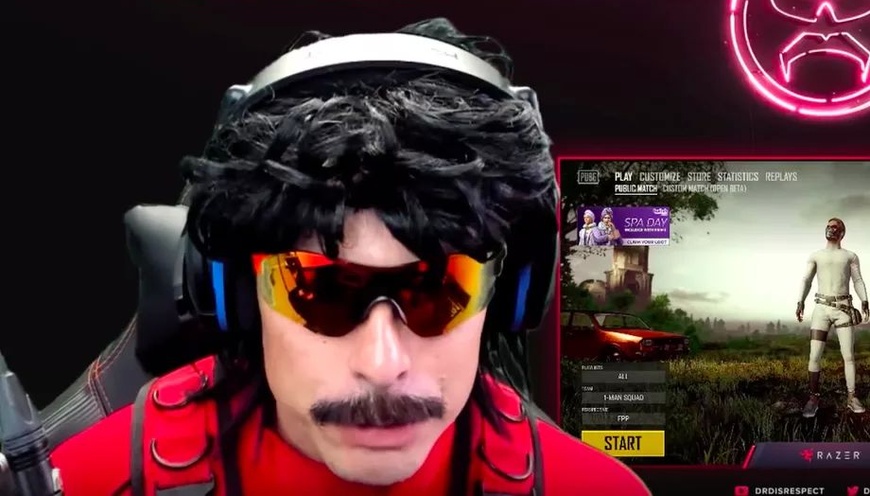 Popular Twitch streamer DrDisRespect had to shut down his stream yesterday, when his house was shot at from an outside vehicle.
The Doc and family appreciate everyone's concerns and well wishes.Thankfully no one was hurt. The situation is being handled appropriately. In the meantime, stream will resume tomorrow according to schedule.#FirmHandshakes

— Dr Disrespect (@drdisrespect) September 12, 2018
Reportedly, a bullet went straight through the window of his house, but thankfully no one was hurt. According to DrDisRespect, it is the second time in two days that someone has fired gunshots at his home.
After returning to the stream, the broadcaster explained what happened:
I've got to end the broadcast right now, someone shot at our house. Broke the fucking upstairs window. This is the second shot, someone shot yesterday, at our fucking house and someone shot again right now, connected with the house, upstairs.
Guy Beahm, real name of DrDisRespect, lives with his wife and young daughter. It is unknown if the shooter is directly targeting Beahm, who is one of the most popular active Twitch streamers, but it appears likely after two attacks on consecutive days. Popular streamers have often been targeted by stalkers and intrusive fans in the past, the most infamous method of their actions involving "swatting", but this is the first major cause of a broadcaster being targeted with gunfire.