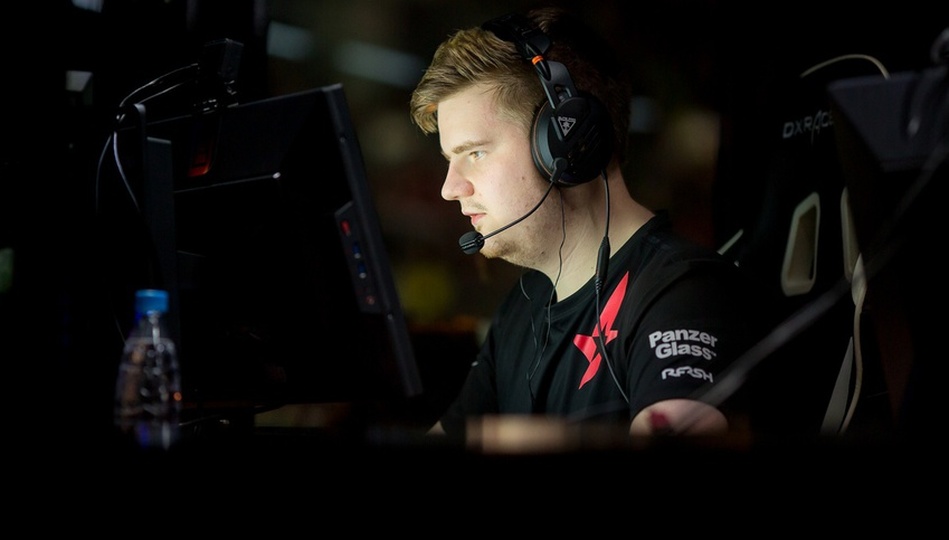 dupreeh talks the Rogue match: "We maybe prepared a little bit too much."
After winning their second New Challengers Stage game at the FACEIT Major, Astralis' Peter "dupreeh" Rasmussen spoke to Cybersport.com about the curveballs Rogue threw their way and their interesting relationship with Vega Squadron — the team they're about to face next. 
* * *
Congratulations on advancing to the 2-0 bracket. What were the thoughts going into the match against Rogue? A lot of pundits thought of them as kind of the underdogs but you experienced a bit of a shaky start to the match. 
I think the mentality was really good. I don't think anyone expected so much from them, to be honest. I think they played pretty well at the Minor, I know they're a team of people who know how to play CS and when you play against another Dane — in this case it was cadiaN — he really wants to beat you. He put a lot of effort in beating us, he played really well in this game and did some great calls as well. 
But the overall mentality of our team was "business as usual" and we know how to approach these guys. We had a good talk about what to do against them but for some reason we didn't get into the flow at the beginning. We lost some unfortunate situations. We lost the pistol round and the first buy round and then we lost again so we basically had no money. I think we were down 2:9 without having decent buys. We really lost the economy game on CT but apart from that, everyone felt comfortable. 


That was really annoying for us — whenever they start taking chances and doing weird things, it gets hard to play against.
You touched on cadiaN a little bit and I wanted to explore the dynamic of him being a Dane. They're playing in NA now as far as I understand but before that, how familiar were you with cadiaN and what he was preparing for the match?
For me personally — none at all. I don't follow the NA scene that much. The only thing I watch is when there's Pro League matches and usually I only watch Cloud9 and Team Liquid, the teams we usually face. We've never played against Rogue before; not to take anything from them, I believe they're a good team, but they're just not a team that face that often and they usually see us a lot more because we play all the big tournaments. 
So, I think cadiaN just spent a little bit extra energy on preparing and putting in the effort of making his team better. They were by far the underdog in this game and when you are the underdog and you start well, you take chances and you just keep doing that, because it works for you. And that was really annoying for us — whenever they start taking chances and doing weird things, it gets hard to play against. So they start playing on intuition. Let's say we were off to a good start, say we go 5:0, I'm positive it would've been like 16:7, 16:8 or something. 
So the expectation again for you was to "whitewash" so to speak. Was there anything you guys discovered about them in the preliminary research period that really helped you turn the series or was it something you developed or adapted to on the fly during the match?
This match was really good example of when you sometimes prepare too much, maybe. We had a really good talk within the team what to do against certain tactics and whenever they did those tactics it worked, but whenever they did something we were unprepared for, we were like, "Why didn't they do what they usually do?". I think they played very differently from what we've been seeing and what we've been trying to figure out about them.
And that also gets you a little bit frustrated. When you expect this guy to do this and this and you know there's an open spot where you can do certain things and all of a sudden he's there and kills you — you're frustrated. 
So, I think we actually maybe prepared a little bit too much but I also think they were preparing a lot so it was actually counter tactics against counter tactics which makes CS being less tactical and more random sometimes. They might have an idea that we'll go four or three guys banana, and we expect them to go fast middle but they never came.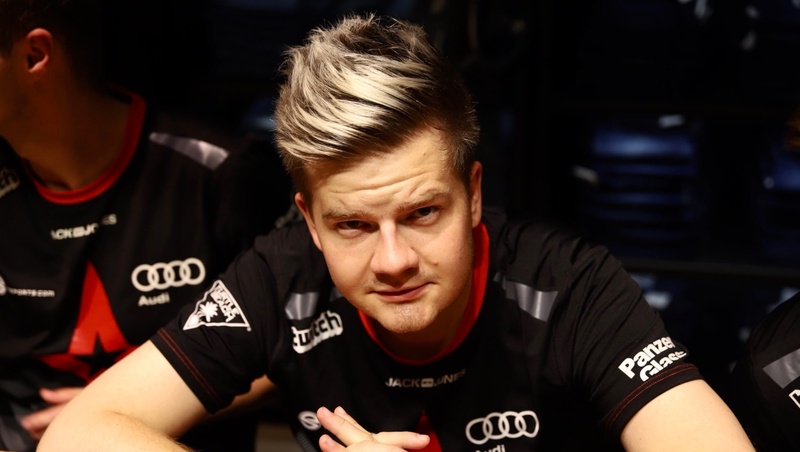 About the double anti-stratting, how does gla1ve react to this during the game? How does he break it down and deliver it to you guys?
Lukas is very good at trying to adapt to things. You can feel the anti-stratting is working, he's very good at utilizing the things we've been talking about. If he knows we've won certain situation by doing this, he'll continue doing it. However, let's say we get into a situation where the anti-strat doesn't work and they're doing completely different things, then we slow down and we play our own game because then we don't care about what they do and we'll focus on the things we know work. I think that's what he's the best at in this game.


We used to play a lot against [Vega] back in the day, mainly because they are so unpredictable.
Now that you're in the 2:0 bracket, you have Liquid, Vega and Ninjas in Pyjamas. In terms of the potential pairings, you've played against Liquid and NiP plenty. At the same time, Vega are one of the teams that impressed; many put them as one of the 0:3 teams. How would you approach that pairing with Vega had it been the case? [Astralis will play NiP today at 12:30 CEST — Ed.]?
The thing about Vega, at least talking about their old team, is that we've been scrimming partners for quite a while. We used to play a lot against them back in the day, mainly because they are so unpredictable, and it's really good to play against people that are unpredictable. Sometimes, you're like, "Why are you doing this, why are you pushing when you know I'm here?". But sometimes, all of a sudden, they're just there and you go, "Wait, what happened?". That's what's great about Vega — they're so unpredictable. 
It's hard to play against them in most situations. Sometimes it's just, "Come on, guys, stop doing this" but mostly they're hard to play against. I think when it comes to a team like Vega, you have to prepare a list for them. Maybe they have set executes, and maybe have a certain approach to certain bombsites, but I wouldn't go in and start analyzing every single round, because you can't. They'll just rush and you and you'll be, "What, how, why?" 
I don't think I would even want to face Vega. I might want to face Liquid or NiP a little more, because we don't know that much about Vega, while we've played against Liquid I don't know how many times and the same goes for NiP. We have a good idea how to play against NiP. We'll see how everything goes, but I'm confident we'll go 3:0 tomorrow.
More FACEIT Major coverage
New Challengers interviews
— 
 Bondik: "The main goal is to proceed into the next stage, the rest is irrelevant."
— 
 NEO: "I've been nothing but happy and surprised how good snatchie is."
— 
 Dosia: "B1ad3 is rearranging our in-game approach entirely, on all maps."
— 
 Lekr0: "We can't underestimate VP even though they had a bad streak."
— 
 Magisk: "I don't think that any team should be guaranteed a spot at the Major for being top 8."
 Features
— Three lessons we learned from DH Stockholm 
— Why FACEIT Major's system is so damn good
— Which CS:GO players could repeat a Major title — and what are their chances?
— The top 10 players for MVP contention at the FACEIT Major
— The five CS:GO Major series you should watch before the FACEIT Major