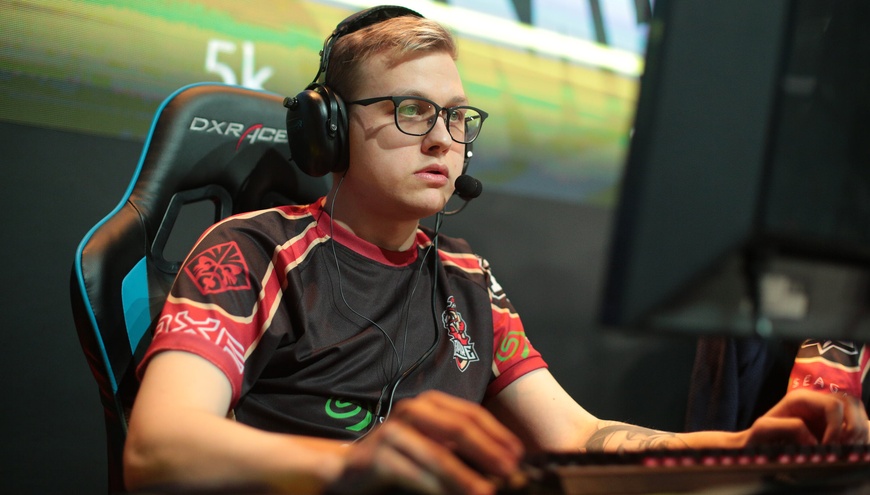 Last week it was announced that Andrey "Ghostik" Kadyk was to depart from Team Empire, and today more news on their lineup. Carry player Rostislav "fn" Lozovoi has decided to leave the team to pursue other options.
In a statement on Team Empire's website, fn writes:
I would like to say thanks to Team Empire and guys who once believed in me and gave me a chance to prove myself. See you on the different sides of the barricade!
Fn's biggest achievement while on Team Empire was being a part of their TI7 team that surprised everyone. The team brought in Roman "Resolut1on" Fominok at the last second due to visa issues for Vladimir "Chappie" Kuzmenko, but still managed to reach a top 8 finish at the tournament. Fn was — undoubtedly — a huge part of this run and even though Resolut1on received most of the attention, fn was playing just as well — if not better — than his countryman.
Ghostik and fn were the two biggest names on the roster for Team Empire, and with them leaving, the team will look at a big restructuring. It might prove to be what the side has needed. The 2017/2018 season was not kind to Empire, and it's clear they need stability more than anything else. These changes might mean that Yaroslav "Miposhka" Naidyonov will have full control over the roster and can work with it over the year, as he's now — by far — the most experienced player on the roster.