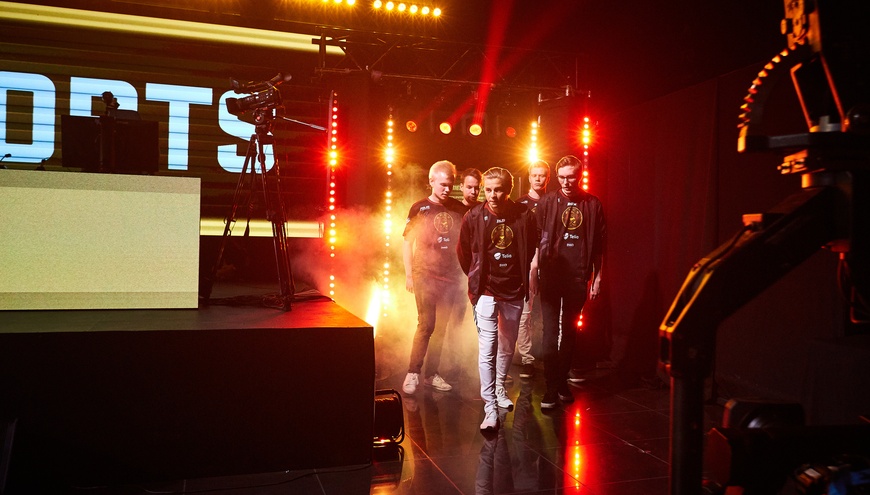 The grand final ofStarSeries i-League CS:GO Season 6 saw two teams most people underestimated face off against each other to prove a substantial point. Both ENCE eSports and Vega Squadron are strangers to success, but a win in Kiev, Ukraine would be a major turning point for either side.
Ultimately, it was the Finnish roster of ENCE that sealed the deal — winning $1250,000 and turning heads in the process.
The first map was Train, and matches don't get much closer. Surprising most, Vega Squadron managed to pull off the win to get off to a perfect start in the best-of-five series. In the first half, ENCE dominated as the CT side with a 10:5 scoreline. It was an entirely different story on the T side however, as Vega Squadron strung together numerous rounds and barely conceded. They narrowly avoided overtime with a 16:14 victory.
Vega Squadron's pick of Inferno was next, and afterwards they likely wished they picked different. They couldn't make anything happen on their CT side, losing round and round — partially down to solid individual plays from Jani "Aerial" Jussila. The first half ended 12:3 in favour of ENCE, and it didn't take them long to close things out in the latter portion of the game. The map ultimately ended 16:6.
.@ence tie up the series 1-1 against @VegaSquadron with a 16-6 on Inferno, next map will be Dust2! Tune in!#csgo #cssltv #StarSeriesS6Stream: https://t.co/ofHXWy1ObQ pic.twitter.com/aiKOMdof2A

— StarLadder CS:GO (@cssltv) October 14, 2018
Dust II was another choice of ENCE's, and they made it count. The first half made it seem as if the match was either side's for the taking, ended 8:7 in favour of the Finnish side. Solid slaying from Jere "sergej" Salo, Aleksi "allu" Jalli, and Sami "xseveN" Laasanen helped them close it out in convincing fashion — closing things out at 16:12.
Mirage was do or die for Vega Squadron, if they lost this particular map then they'd be out of the running to claim the championship. This obviously acted as a motivational factor for them, despite losing at the half way mark. Starting their CT side at a 6:9 deficit, they only conceded three rounds in the second half while winning 10 — this meant they had emerged victorious with a 16:12 scoreline.
.@VegaSquadron bounce back with a 16-12 on Mirage and tie up the series 2-2. Overpass decides EVERYTHING 🔥🔥🔥#csgo #cssltv #StarSeriesS6If you're not watching this game, you REALLY should be. Join us on https://t.co/ofHXWy1ObQ pic.twitter.com/cTmygn5xb1

— StarLadder CS:GO (@cssltv) October 14, 2018
Overpass, the fifth and final map, was entirely one-sided on ENCE's T side — ending 12:3 to the Finnish squad. It seemed as if Vega Squadron couldn't go get anything going, but they won the second pistol round in an attempt to get back into winning ways. From there, they strung a few rounds together but it wasn't enough; the deficit was too big for them to claw back from. It ended 16:9, and ENCE were the team to lift the trophy. 
To catch up on all of the action the tournament, visit our dedicated event hub!