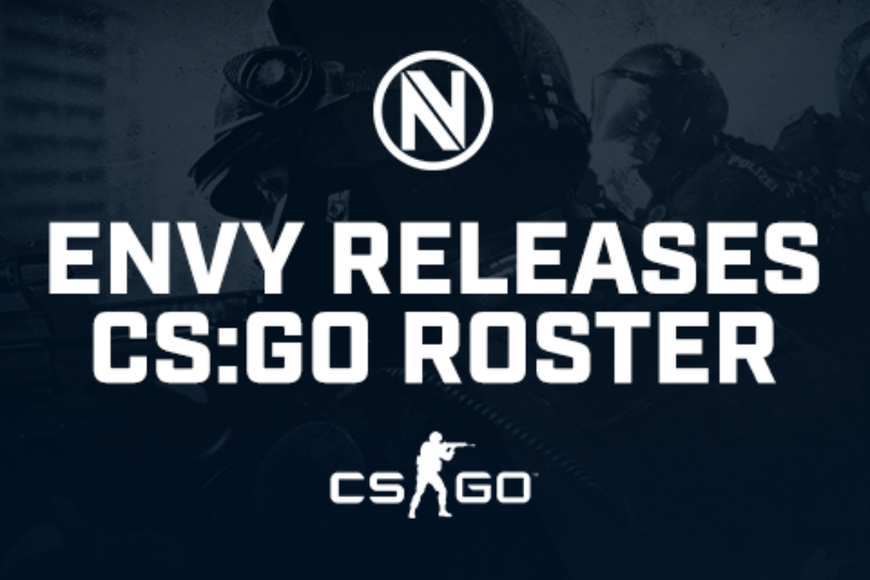 After reports surfaced around the topic last night, Team Envy have issued an official statement where they announced that their entire CS:GO component has been released, effective immediately.
This includes both the starting roster, composed of Adil "ScreaM" Benrlitom, Vincent "Happy" Cervoni, Cedric "RpK" Guipouy, Fabien "kioShiMa" Fiey, Ali "hAdji" Hainouss and Alexandre "xms" Forté, as well as EnVyUs Academy, featuring the likes of Christophe "SIXER" Xia, Lambert "Lambert" Prigent, Audric "JACKZ" Jug and Julien "PetiSkel" Marcantoni.
In a Twitter video, CEO of EnVy Gaming, Mike Rufail explained the decision and the future of the organisation in CS:GO:
A message from @hastr0 about the release of our current CS:GO roster and opportunities in NA. Look forward to more info about future Envy teams, coming soon! pic.twitter.com/6IFe9MtYCD

— Team Envy (@Envy) June 20, 2018
Additionally, an official statement was drafted for the announcement on EnVyUs' website:
We have enjoyed working with each and every player, coach and manager involved with the Envy CS:GO and Academy teams in Europe these last four years. A piece of our heart will always be with the players and fans in France that helped us grow the popularity of competitive Counter-Strike across the globe. I am extremely proud of our teams' accomplishments and wish our players nothing but success as they find homes with other CS:GO organizations. Team Envy would not be what it is today without our history in Counter-Strike, and I look forward to sharing our plans in CS:GO with the fans in the future
While Rufail explained the situation from the organisation's perspective, a more intimate look at the situation from the roster's perspective was given by now-former member, kioShiMa, who released a Twitlonger post that was meant to be published prior to the team's recent showing at the CS:GO Asia Championships 2018. In line with previous issues the roster experienced, the recurring theme of a lack of chemistry and alignment with in-game leading was raised.
The organisation attempted to remedy the situation by removing former Coach, Damien "maLeK" Marcel, who, according to Fiey, was "getting in conflict with how the IGL was seeing the game". It seemed that the roster soon grew tired with Cervoni's in-game leading style, leading to the last-minute alteration the team employed at CAC 2018, where kioShiMa was leading in-game instead. Under his guidance, the team achieved their best LAN results in 2018, a play-offs exit at a $300,000 event.
Regarding the future of the organisation - Team EnVyUs have explicitly expressed that this is not the end of their run with CS:GO. In fact, they will be looking to secure a local North American roster to represent their colours in the upcoming future.