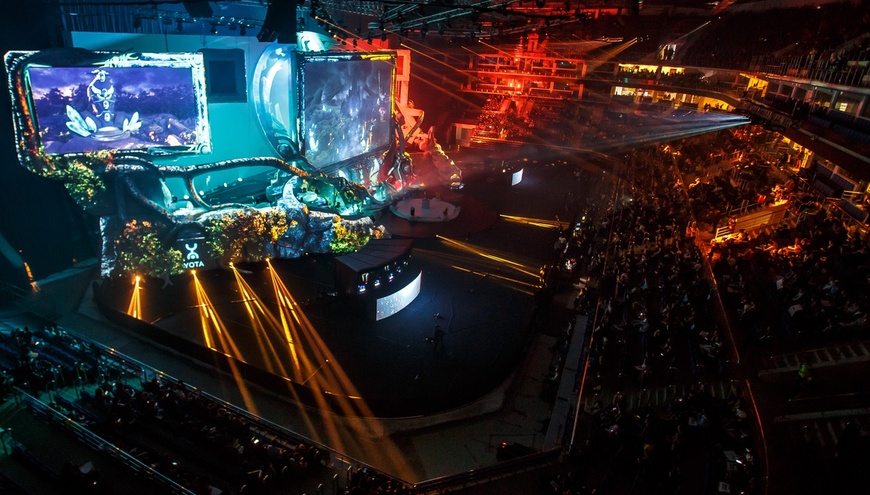 EPICENTER XL broke viewership records as the first CIS Dota Major not only in the history of its region, but in the 2017/2018 Dota Pro Circuit season itself. Both the Group Stage and the Main Event itself showed a drastic improvement in global viewing numbers since the first EPICENTER: Moscow in 2016.
The CIS's biggest esports event of the year was provided courtesy of organisers Epic Esports Events, with the main event of EPICENTER XL held on May 4–6 in Moscow, Russia. Now, the official numbers have been released on the event, which saw more than 24,000 people fill the VTB Ice Palace, whilst a tremendous 19.4 million viewers tuned in online to watch 12 of the world's best Dota 2 teams compete live. In fact, the organiser claims that the figures show EPICENTER XL became the most popular Major of 2017/2018 Dota Pro Circuit season.
The streams were more or less equal in popularity in both Russian and English, with live broadcasts accumulating 23.4 million views for the former and 22.6 million for the latter. That interest was sustained throughout, with each game averaging an audience of over 850,000, with a peak of 5.2 million.
As is proving the standard for the majority of international esports events, despite the tournament being broadcasted in more than 10 languages, Chinese viewership was king, with over 700,000 average concurrent viewers from the region - by comparison, the peak from Russia (on Twitch) was 230,000. Those numbers from China were certainly boosted by PSG.LGD's performance in the competition as they ran out eventual winners over Team Liquid.
Moscow's EPICENTER XL was the first Major tournament to be held in Russia, and with the support of Valve (and the extra incentive of the top 4 teams receiving qualification points for direct invitation to The International 2018), the figures show that the event can be considered a promising success for esports in the region.

Disclosure: Both Cybersport.com and Epic Esports Events are part of the same financial holding.