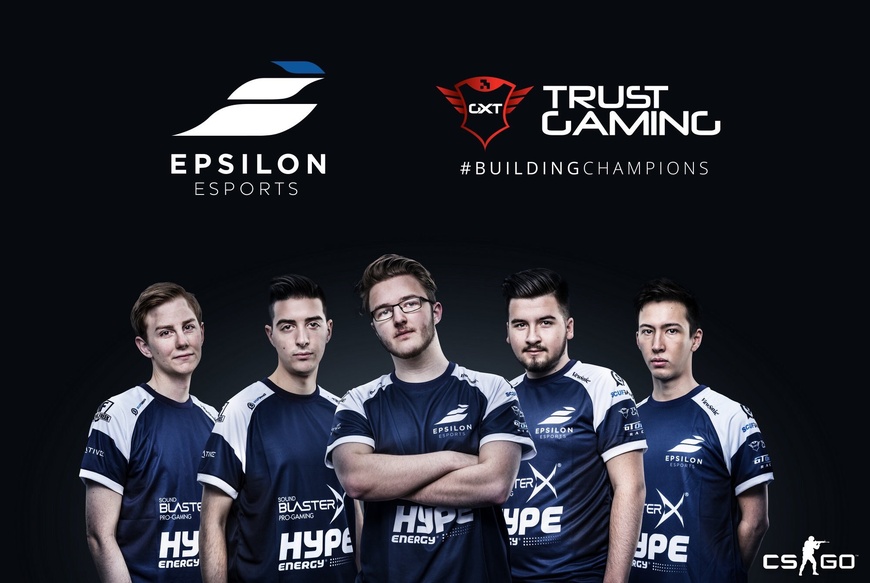 On Jan. 5, Epsilon eSports parted ways with their full Swedish roster, comprised of David "Jayzwalkingz" Kempner, Andreas "mokeN" Karlsson, Kevin "kevzy" Nilsson, Gustav "ZINKEN" Björk and Eric "Ericip" Torsson, citing a lack of "consistency in results and overall team cohesion" as the main reason behind their departure. This left the organisiation without a CS:GO team, barring two benched members in Owen "smooya" Butterfield and Cosmin-Mihai "cosmeeeN" Butuc. Opting to retain a hold in CS:GO, the Belgian organisation has rebuilt their roster around smooya, one of the few British representatives in professional Counter-Strike.
Smooya issued the following statement to HLTV.org post-announcement:
The team was fully my idea, I hand-picked the players myself and tried to build a team in which cosmeeeN and myself can show our full potential. Our main goal is to make Pro League before 2018, and I'm confident we can make some big upsets with this team. We also want to be top 30/35 within 6 months by playing cups featured on HLTV and so on. We haven't practised much, but so far we're happy with how it's going as everyone is doing their job just fine.
Until recently the young man and his teammate in "cosmeeeN" were inactive on the roster, as both were benched late September of last year to make room for the now-departed Swedish iteration of the team. Joining the new roster will be another Brit and former compLexity Gaming representative, Kia "Surreal" Man, in addition to Greek and Swedish players, Kostas "tsack" Theodoropoulos and Robin "robiin" Sjögren. The brand new roster will debut at the ESEA Mountain Dew League Season 27, commencing on Jan. 21.