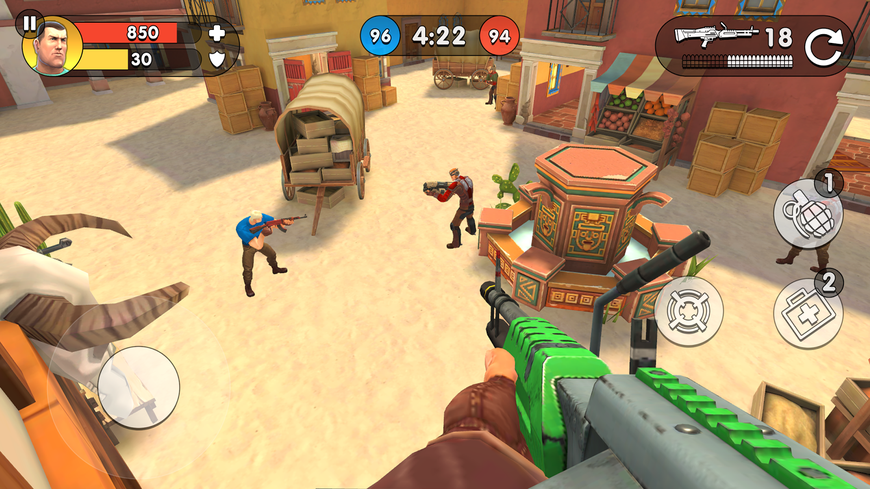 ESforce Holding has announced its partnership with game developer Game Insight. The two entities will work together to develop an ecosystem for mobile esports titles in the shooters genre.
As a developer, Game Insight has been active since 2009, having released dozens of mobile and social games, the last of which being Guns of Boom — a team-based FPS shooter which takes after the graphical style of Valve's Team Fortress 2. According to the release, ESforce's involvement in this cooperation will be to push the game into esports waters with the help of pro players.
"A strategic partnership to develop the first mobile esports shooter is an opportunity to combine ESforce's experience, professional players and enthusiasts with Game Insight's expertise in mobile development. In partnership with Game Insight, ESforce plans on building a full-fledged Guns of Boom-based ecosystem, which will include the shooter being tested by players from SK Gaming and Virtus.pro."
Guns of Boom itself has scene a rocketing success on iOS and Android. A month after its release in May 2017, Venturebeat reported that the game has hit 5 million downloads and $1 million in revenue. It comes to no surprise, therefore, that esports development is next on the menu for such a successful project.
"By adding an esports mode to the game, we are, first and foremost, meeting our audience's clearly shaped needs," Game Insight's CEO Anatoly Ropotov said. "Our collaboration with the esports holding ESforce emphasizes Guns of Boom's superb quality and assures our players that the esports ecosystem will be implemented on a top-notch level."