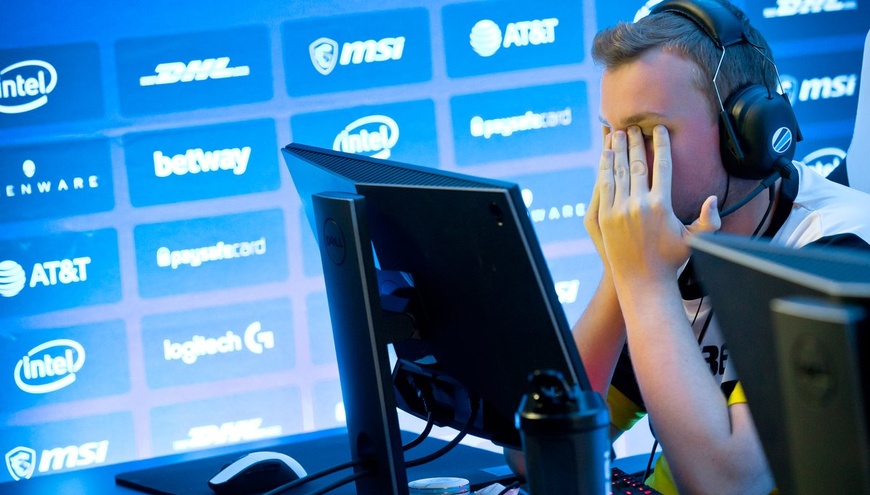 Some of the best teams in the world suffered shock defeats and exited ESL One New York 2018 early, not even making it into the playoffs. The four teams that didn't make it through the group stage are, surprisingly, FaZe Clan, Natus Vincere, G2 Esports, and Fnatic.
FaZe Clan didn't manage to win either of their two matches, and we've already explained up how this went down. Let's take a look at how the other three teams found themselves leaving New York at this early stage.
"WOOO LET'S GO!" What a nais way to wrap up the #ESLOne NY groupstage 💪 pic.twitter.com/9ijyRhoe7A

— ESL Counter-Strike (@ESLCS) September 28, 2018
Group A
mousesports topped their group with two clear wins. This includes a 2:1 victory over Fnatic in the opening match, then another 2:1 scoreline with Gambit Esports. These two victories were enough to send them straight into the playoffs at New York.
Gambit were the second and final team to make it out of Group A, finishing with two wins and one loss. In what would surprise most people ahead of the event, Gambit's two victories were both over Natus Vincere — who are known to be the second best team in the world. The final win was a clean 2:0 in the decider match.
😶 @moucsgo and his AWP find another round for @GambitEsports 🙌 This guy is on FIRE today 🔥🔥#ESLOne https://t.co/Z8HYtb0bPL pic.twitter.com/ALoJ2DxH1L

— ESL Counter-Strike (@ESLCS) September 28, 2018
Na'Vi didn't make it through, and that's the biggest upset of New York by far. Losing twice to Gambit, despite beating Fnatic 2:0, was enough to send them out of the tournament earlier than anybody could have expected. Fnatic finished 0:2 in the group, losing their first match against mousesports and then to Na'Vi in the elimination game.
Group B
Team Liquid topped their group and it seemed rather simple for the North American squad. Beating NRG Esports 2:1 in the opening match, they progressed to the playoffs after their convincing 2:0 victory over G2 Esports.
NRG Esports, another NA team, managed to progress to the playoffs despite going up against FaZe Clan — where they won 2:0 — and G2 Esports, where they also won 2:0. It wasn't always the easiest victory for NRG, but they made it happen when they really needed to and they'll be hoping to keep that clutch factor going forward in the tournament.
Two for one ✌ @cerq #ESLOne https://t.co/Z8HYtb0bPL pic.twitter.com/CBPLIcf7w3

— ESL Counter-Strike (@ESLCS) September 28, 2018
The two teams, believe it or not, who didn't make it out of Group B are G2 Esports and FaZe Clan. There are clearly some issues in both of their rosters at the moment, this was evident at the FACEIT Major in London and sadly it's continued into New York.
Whether you want to tune in to the playoffs or want to catch up on everything else that has happened, our event hub has you covered.