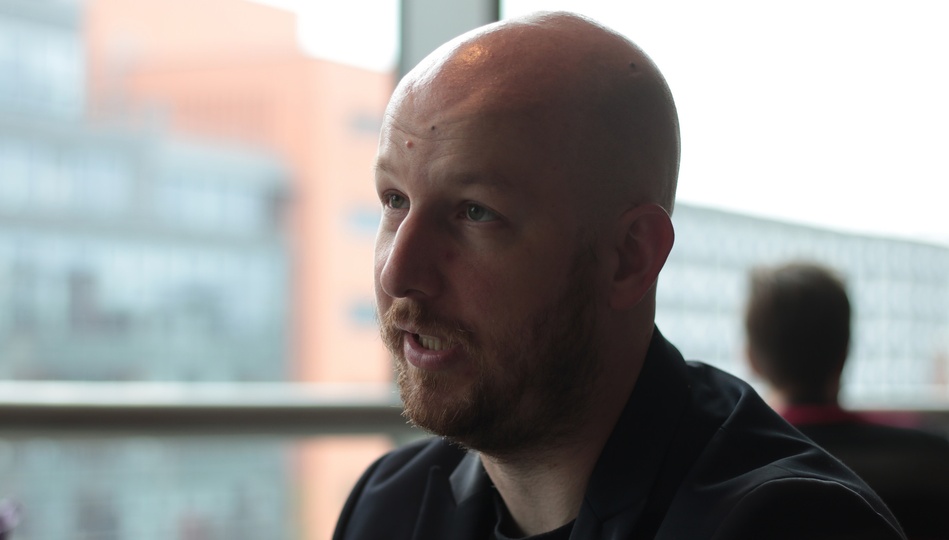 ESL Senior VP of Product: "[Selling media rights] is an important source of income and it's not something that will go away."
Ulrich Schulze, Senior VP of Product, talked to Cybersport.com at ESL Birmingham about the company's Facebook deal and working with Valve and other TO's during this debut DPC season.
* * *
We've heard a lot of comments from the players and community regarding the first DPC season. What's your view on it as an organiser?
It's been a good move to no longer host just Valve Majors and to bring more relevance to the existing tournaments. It certainly has been more congested, the whole schedule, so there are a lot of Majors and Minors. We have just talked to a lot of the teams today and a lot of them haven't been in their own bed for a couple of weeks now. That has been something that has probably weighed heavily on the teams. Other than that, it was great. Each event had a lot of importance. The DPC points really matter to the teams and the attention of the community was also on those events. So that is something we felt was good.
On the other side, what we felt was that there were a lot higher expectations for each of the events than previously. If it was an ESL One event, people saw it as an ESL One event; but now it has the Major or Minor status attached, so people were a lot more expectant of certain things to be the case. That is definitely something that has changed the dynamic a bit and how the community sees it.
You ran four events this year and said there has been a lot of congestion. Do you communicate with other tournament organisers?
I think we do. The thing with the DPC this year is that everything has basically been set so tournaments applied to Valve and for the entire season the schedule was set — there was no way to move around. We obviously coordinate things here when teams come from the MDL Major in China and we need to get them here and then to Shanghai afterwards. So there's coordination to make sure that the travel works out. But there wasn't a lot of room to talk to others about moving things around, everything was set in stone so that was obviously a bit challenging. But we tried to coordinate as much as we could.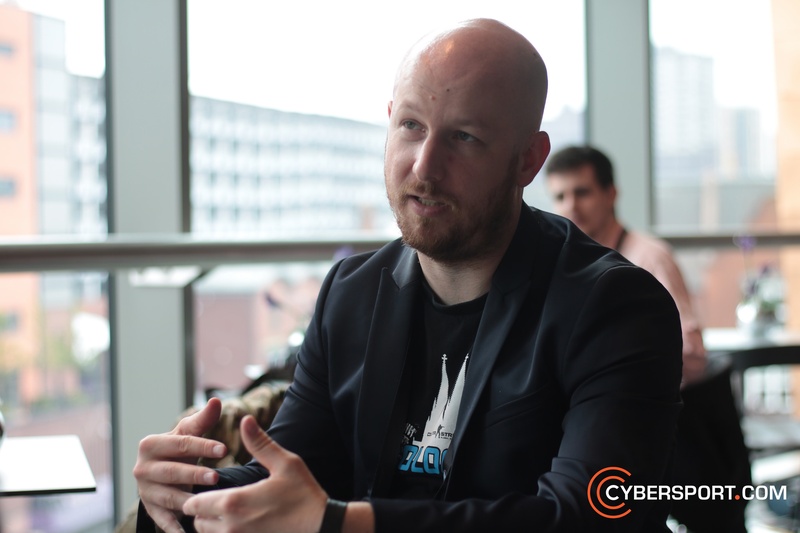 How do you work with the teams? A lot of them aren't overly happy with the format of this tournament, for example.
We typically have a player meeting at every event, which includes the managers. We had a big one in Genting earlier this year where we collected feedback regarding the format and then we had a big one here as well where we also talked about this. I think we understand — and we've also seen this feedback from fans — that there are things about the format that don't work too well.
From our side, the format that we're using here is really a compromise as the event was moved from Manila to Birmingham. That put some restrictions on things we can do, such as how many teams we can have and how many days we have. We talked to the teams today and we made up our own minds. I think there are a few changes coming for Hamburg just to make sure each team plays more games before they can, potentially, drop out of the tournament which is more in line with what the teams and the viewers expect.


We're looking into how to change and potentially go into a double elimination bracket.
That's something we've seen in the past. The key feedback from our tournaments in the past, where we ran four best-of-3's in a day, was that our attendees thought those days were too long and they wanted to have shorter days. Now with just two best-of-3's, there has been a sentiment that's not enough. So we're looking at something where we can play three best-of-3's in a day. And it's hard to do that, in a single elimination format anyway.
I can't say 100 percent but we're looking into how to change and potentially go into a double elimination bracket. We do have an active conversation with the teams. I think we can always communicate more but I think the talk we had today was really productive. So we're trying to re-engage. As for the community, we don't really have to ask them, they will pretty much tell us. I think we have a pretty good view on how the community sees certain things so we take that into account and try to adjust as much as we can. When it comes to the format, that's something that's easy to adjust, at least with a couple of months heads up. Other things are harder.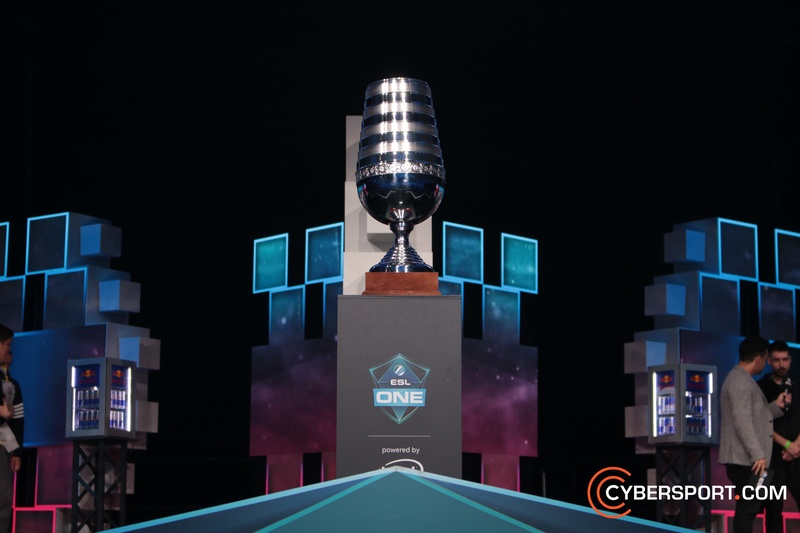 So we've talked about communication with other TO's, the teams, and the community. Do you ever talk to Valve about challenges that you're facing?
We talked to Valve more before the season started regarding what we wanted to do and, obviously, we had conversations when it came to Manila, where drug testing was to be implemented. We also talk frequently about plans for the future and what we think about the DPC. Typically for them, they collect a lot of feedback without giving many responses. They'd rather collect all the feedback and make a decision from that. That's very typical for them. They don't engage a lot to discuss things. They approach to ask for feedback and then take that feedback to change things.
Would you prefer to have structure guidelines from Valve?
I think it would be helpful if there was a certain expectation set for us. I know some things are coming, such as 16 teams being required for a Major, and I think that's good. How the DPC came about was that Valve wanted a couple of events but didn't know much more. There were no guidelines on how long the events were to be or how far apart they had to be.


Even though Valve have a philosophy about not getting involved, it would be great if they implemented certain base guidelines.
I think even though Valve have a philosophy about not getting involved, it would be great if they implemented certain base guidelines. I'm not sure they have to dictate a format but at least the amount of teams and certain things that are absolutely required from a tournament so that teams are clear on what to expect. At the moment it's a bit of free-for-all. Everybody does what they want and then certain guidelines are set, but you're not sure if they can actually work at all events. So it would be helpful to get some base pillars so to say.
You have butted heads a little bit with Valve this year over the Facebook deal. Can you tell me how that came about? The view from the outside was that there was confusion inside ESL regarding the rules for ownership of digital content.
The Facebook deal had been in the works for a while. I think we've explained that the only way to host these events is to sell sponsorship and also sell media rights. It's not just to make a profit. This is something all organisers do. The Chinese events sell their events to Chinese platforms and the western organisers sell more to Twitch or YouTube.
So that deal was in the works for a while. It was really rushed out the door for Genting though so we weren't as aligned and as ready as we should have been. It was obviously a key mistake from our side. At the same time, it wasn't 100 percent clear on how certain things would be handled. Especially in terms of who could stream on Dota TV and how those things are done. And then in the mix of that confusion everyone, internally, wasn't really aligned on this. The unfortunate things that happened in Genting happened and that is something that is now solved and it's pretty clear.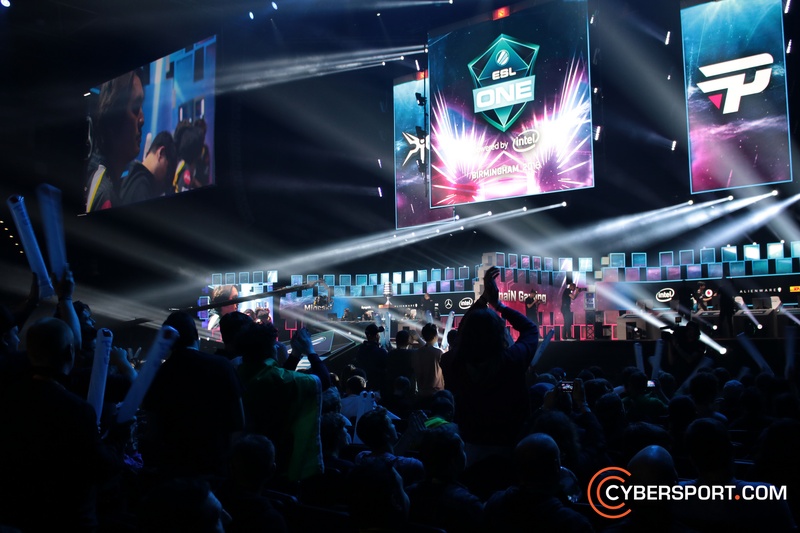 We still think there are issues with that. Not necessarily that we want to force people onto a Facebook stream but there is now content on channels where there is no revenue attached to it. If you are on Dota TV there are no sponsors visible and the same is on Twitch. That type of thing is something that needs addressing. It's more of an issue for some organisers more than others but, essentially, the thing we're looking for is that we can make sure that those events are financed. Because a Valve Major, from a community point of view, was a perfect event because Valve didn't have any sponsors on it. It was basically on every platform people wanted and it makes sense.


If you are on Dota TV there are no sponsors visible and the same is on Twitch. That type of thing is something that needs addressing.
At the end of the day, Valve monetize the game so they're interested in people enjoying the game and spending money that way. For an organiser it's different. I think that what happened in Genting was very unfortunate and was also a bad preparation from our side. We also admit that, technically, there are still things that need to happen to make it on-par with other platforms but at least viewers can now make that decision to go to the official stream or they can go to the other channels.
How important is it for you to be able to sell the streaming rights?
It's not as big as traditional sports yet, but you can see where the development is. Most of the traditional sports leagues don't even sell sponsorships, for them it's all about the media rights. Look at football leagues, they're all about media rights. That's where they generate all of their revenue. So it's an important source of income and it's not something that will go away. I think people have an idea that TO's put their stream on a platform and then generate some ad revenue but that's not how it works. Typically, you sell those rights to a platform and you get a certain amount for it. It's not like for a typical stream where whatever amount of viewers they have an impact on the ad revenue.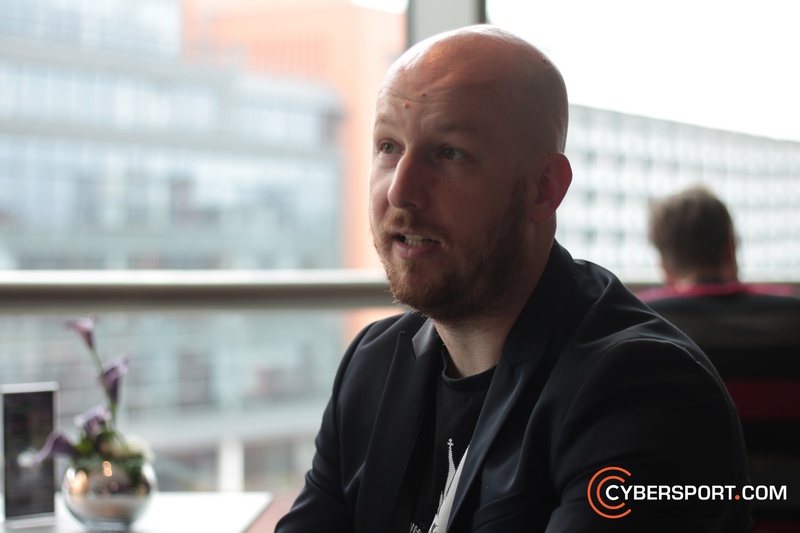 The platforms know what to expect, they know what's required to get people on their platform and then they need to monetize that. So if you have an established platform that's the biggest, then it's hard for other platforms to challenge unless they get some exclusive content. And that's the process we're in at the moment. I think that's also a process that happens in traditional sports all the time where a new platform gets the rights and it's not what people had before, so it's hard for them. It could be that it's not pay-per-view and that causes a lot of friction. We want to avoid that and that's why we're not putting anything behind a paywall.


People have an idea that TO's put their stream on a platform and then generate some ad revenue but that's not how it works.
One thing that's really important is to get some content that's not available anywhere else. Obviously, it should be ready, they should be on-par with other streaming platforms and there are some things with Facebook that aren't there yet. So that's something that needs to be addressed, but ultimately I believe something that will happen for tournament organisers is that [in order] to run and fund their events they need to go to different streaming platforms. So some will be on YouTube, some will be on Twitch, and others on other streaming platforms. What the platforms need to make sure of is that while it's free to watch it's also a pleasant experience and the content is easy to find.
More Birmingham Major interviews

— 
 SumaiL: "I think this has been the worst year of my career."
— 
 BuLba: "A lot of the complaining and whining [about DPC] is people not being grateful."
— 
 Fly: "I think I've always had it in me but I wasn't much of a leader at the beginning"
— 
 s4: "I'd say static roles are very important now even though lanes matter so much."
— 
 GH: "After level 6, he can do whatever he wants."
— 
 EternaLEnVy: "Even if you're top 8 in the world, it doesn't mean shit to a lot of people."
— 
 Fng: "I tried so many things in pubs to beat this Io dual lane and nothing is working."
— 
 KINGRD: "If you are only winning, you are not learning anything."
— 
 kpii: "When a team is together for a long time it's natural that problems start to appear."