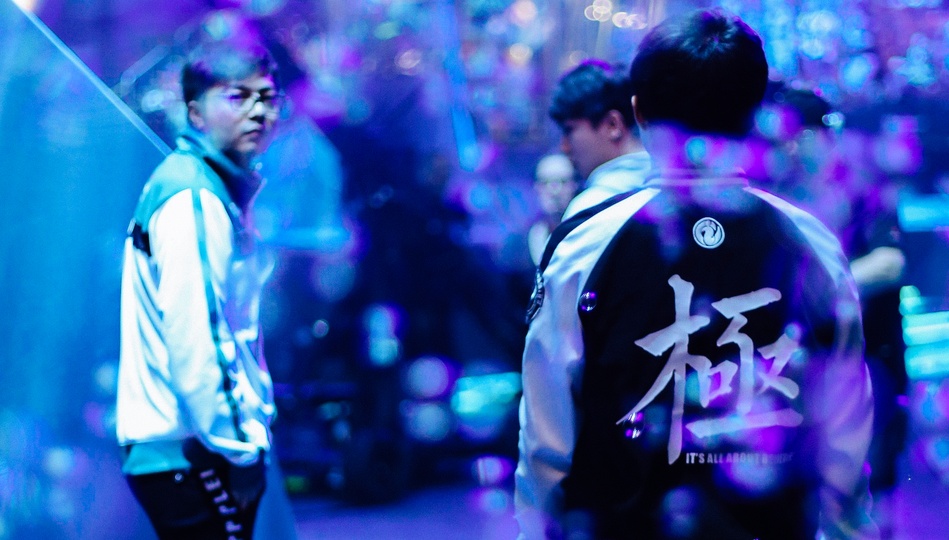 "Everyone's mentality started to change": Behind the scenes of IG's troublesome past few months
Ever since TI7, Invictus Gaming's performance has dropped drastically and the team just never seemed to find their form back. A swap between Ou "Op" Peng and Xie "Super" Junhao recently showed that IG indeed was having some problems, and just a few days back, IG announced their new roster with quite a few changes.
Last week, IG's staff member infZzz posted a long post on his Weibo, where he talks about the problems IG were facing in the past six months as well as some behind-the-scenes during the transfer period.
Below is the translation of his original post.
* * *
It's the end of yet another Valve-official transfer period and this time, we have made some rather big changes which the community — or even some of our fans — might not understand why. I decided to write a post here to tell everyone more about our journey during the transfer period, the thought process behind the new roster, and possibly some thoughts behind the operations of the organization. I will just write whatever comes to my mind.
I did mention previously that the year 2017 was a year full of surprises and regrets for our Dota 2 section, or maybe even the whole organization. I do not wish to talk about the transfer period which happened after TI7. As we can see based on the results, both our teams did not perform. To the small group of fans who watched all the qualifiers that happened in the past six months, I believe you can see that IG always barely missed their chance of making it out of the qualifiers. We often lost 1-2 in the deciding best-of-3 and had to pick up the pieces, reset everything and prepare for the next qualifier. Although the roster then only changed one player, the chemistry and teamwork seemed to be just lacking. Over time, everyone's mentality started to change.
Although I have only written two paragraphs so far, I was actually stuck on them for very long… Write and delete, delete and write. After giving it some thought, I guess I will start by commenting on each of the players.
On OP
With regards to Ou "Op" Peng, you can say that he is a very carefree and happy-go-lucky person and all of these used to be his positive traits in the past. However, ever since returning from the post-TI7 break, these traits of his started disappearing slowly, but surely. For whatever reason, OP started becoming someone who kept blaming himself when he didn't play well, and at times would even become extremely rage-y during his pub games. Some normal comments from his teammates could also be misunderstood as them blaming him. Moreover, mistakes were made rather frequently when pairing up with BoBoKa in the mid lane. In summary, there were some issues with OP's mentality which directly affected his performance in game.


OP started becoming someone who kept blaming himself when he didn't play well.
On Jan. 10, after playing the final qualifier match of the day, OP approached me and told me that he hasn't been sleeping well recently. In the past, he was more of being too excited before tournaments which made him unable to sleep. But now, the reason behind his insomnia was because he was worried that he wouldn't play well. I looked at him and I simply did not know what to say. I feel that I failed at my job for not noticing this earlier and help him solve this problem. After talking for about 30 minutes, we both felt that in his current state, he is definitely unable to continue playing official matches. As such, we decided that he should utilize the Chinese New Year holidays to calm himself down and decide whether or not he still wants to continue playing competitively. I told him to come and look for me after he has decided, and whatever is his choice then, I will do whatever I can to help him fulfill it.
Thereafter, LGD.Forever Young suddenly approached me and asked if they can borrow OP to play at ESL One Genting. I immediately told OP about it and we both thought that this is a good opportunity for him to try out a new environment. Eventually, the results were not ideal and LFY decided not to keep OP. As such, we decided to stick to the initial plan of making the decision after celebrating Chinese New Year. I really hope that we can see OP back to his outstanding form in the near future.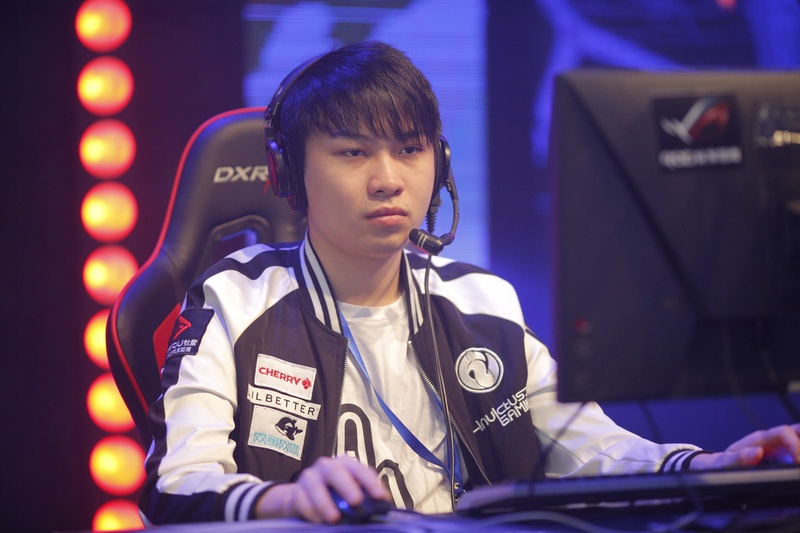 On BoBoKa
Ye "BoBoKa" Zhibiao became more famous ever since DAC and people started noticing him. The meme of him being the true B-God started to become a reality. BoBoKa, who was one of the two Chinese players selected to play in the All-Star match at TI7, started to have a dip in his performance since TI7. From what I see, BoBoKa has grown a lot during his two years in IG. Prior to TI7, when BoBoKa went to Guangzhou for his VISA application, it suddenly hit me that the 20-years-old BoBoKa in front of me is totally different from the 18-years-old BoBoKa when he first joined IG. But although he has become more mature and wiser, he is still unable to maintain his form at a certain level. Everytime I look at the comments on forums or Weibo from people who blindly praise BoBoKa, there is only one thought in my head: "Please watch the match and do not comment regardless. If you are a true fan, please do not overblow it as it will result in his overconfidence and hinder his progress. Thanks."
Before the holidays, I talked to BoBoKa about the positive and negative aspects of his plays and also discussed with the coach what type of special training should BoBoKa undergo after the holidays. I really hope that after the holidays when training resumes, we can once again see the talented position 4 player back in action.
On Xxs
Due to Lin "Xxs" Jing' upbringing, he is rather mature despite his young age. However, also due to his young age, he used to throw tantrums in the past. Similar to BoBoKa, he has also grown a lot during these two years.


At this moment, I felt touched as it gave me the feeling that the kids in the house had all grown up.
After my agreement with OP, our team lacked a mid laner. Our initial thought was to ask Xxs to see if he'd be able to transit into becoming a position 2 player. When we brought it up, Xxs gave it some thought and said that he is willing to try and will put in more effort to practice. Thereafter, Xxs also asked me if he can come back to the training house earlier as his computer at home is rather old and unstable and he doesn't want to affect his performance. At this moment, I felt touched as it gave me the feeling that the kids in the house had all grown up.
I also noticed that many were questioning the move of swapping Xxs from position 3 to position 2. At this moment, based on his personalities and capabilities, Xxs has no problem playing in the mid lane but it's more of whether he can adapt his tempo. We also have plans to gather the team back earlier to start training. Last year, during the 2016 Perfect World Award Ceremony, I was wondering if Xxs would get the Best Newcomer. Although he didn't win it, in my heart the Best Newcomer is definitely Xxs. I hope that in 2018, Xxs will be able to live up to the expectations in his new role and bring exciting performances to everyone.
On Q
For Fu "Q" Bin, I will probably write less. It seems like every team now has one player who is the icon of the team. Previously for IG, that was Xu "BurNIng" Zhilei but ever since BurNInG "retired", Q automatically became the icon of the team, whether he liked it or not. Nonetheless, when faced with four other horses that will occasionally become playful, it can be a real headache when things sometimes get out of control. You fans like to flame Q for his poor ward positioning and what not. Let me tell you a secret: Q uses his Weibo occasionally so you can message him directly. Don't flame, communicate properly.


Ever since BurNInG "retired", Q automatically became the icon of the team, whether he liked it or not.
On Zyf
Time to talk about Yang "END" Pu (also known as GazEoD or Zyf). I feel that Zyf has been rather stressed out in the past six months, especially when he was the only new member of the team back then. Other reasons include not being able to bond as well as expected, making occasional mistakes during matches, not qualifying for a single LAN tournament, etc. It probably affected his plays and execution as a result. Recently, I was just having a casual talk with a friend where I brought up a point: I felt that this team was spoilt by BurNInG. Back then, BurNInG was able to fill in whatever role the team needed him to play. What Zyf needed was for his teammates to adapt to his tempo. I feel that it's not that Zyf did not give his all, but it's more about his teammates being unable to adapt to his playstyle quick enough. Now that the transfer period has ended, Zyf has fulfilled his wish of being able to play Dota with his "brothers". I wish Zyf all the best in his new team.
On the new additions and changes to IG
Two new members: Sun "Agressif" Zheng needs no introduction. Right now, his main focus is to recover his form after taking such a long break. Before the team gathers back at the team house, Agressif needs to keep on playing and get back the feeling of playing Dota. As for Sun "Srf" Runfa, he is considered to be one of the better ones among the new era of offlaners. Although he wasn't able to show any results in his last six months in IG.V, his execution and fundamentals are quite solid. In the new roster, apart from seeing what Xxs can bring to the table from the mid lane position, I am most excited to see Srf's performance in the offlane.
With regards to Super: Both organizations and Super himself came to an agreement initially. Unfortunately, things didn't work out and the transfer fell apart. That said, we can only rely on Xxs to save the day.
With regards to the changes in iG Vitality: Firstly, the return of Yang "InJuly" Xiaodong can be a source of motivation for some of the fans. (I'll quietly tell you guys, back then it was the team that didn't want to play with InJuly). I guess only when you lose something do you start to understand its importance. After all, InJuly has a really loud voice during online tournaments. Also, after six months of resting, I believe that InJuly has grown better as a person.
For the current IG.V roster, although they are all old teammates, they are going to need some time to adjust to the new patch and find back that familiar playstyle. Personally, I have always been thinking of completely removing the IG.V roster and reforming it into a youth team but of course that's after the team loses its competitiveness. As of now, we would rather let the veterans of IG.V fight alongside each other and try again.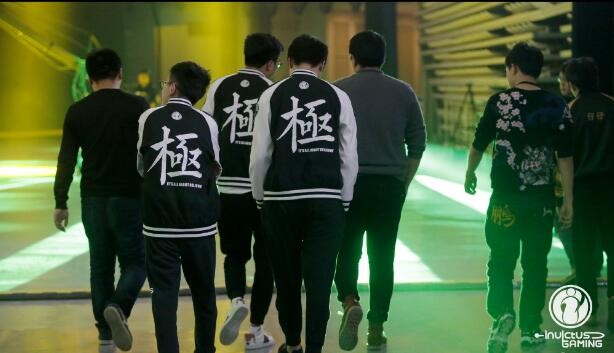 My favourite picture of the entire 2017 is the picture above. Unfortunately, what's past is past and the best option now is to look forward!