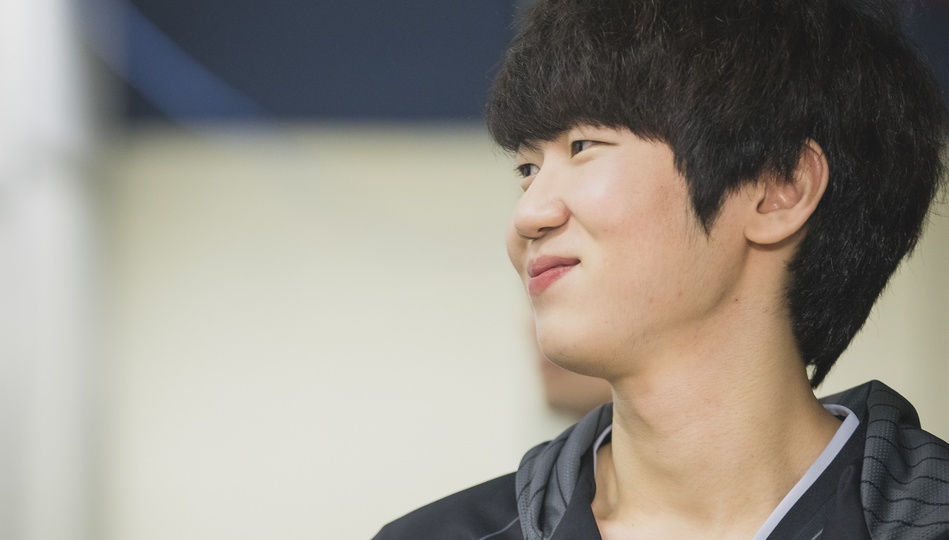 Expect on his return to Europe: "Once you've been good, you can be good again whatever the meta."
When it comes to preparing for EU Masters, no team is taking it as seriously as Origen. The brainchild of the famous Enrique "xPeke" Cedeño Martínez, signed a slew of top veterans, and recently topped the list off by attracting Ki "Expect" Dae-Han — a three-times EU LCS champion and MSI and IEM silver medalist as part of G2.
We spoke to the talented top laner on his return to Europe and his struggles about maintaining his high-level skills.
* * *
Welcome back to Europe!  What have you been doing so far in Korea?
After Worlds, I came back to Korea and I really needed to take some rest. I stopped practicing for almost two months afterward: I went out with my friends, I got a girlfriend and I enjoyed my life as a young adult. I wanted to find a team in Korea [as I had my girlfriend there]. Some of the foreign teams reached out to me but I wasn't really interested. Then, I passed a test for a Korean team in late November and I realized I had lost my game sense and mechanics, even before considering playing as part of a team. That's why I decided to live with Nuclear [former H2K ADC — Ed.] to practice seriously again together.
I broke up with my girlfriend in December and I focused on the game. When the new season started in January, I peaked at 15th place on the Korean ladder in 10 days. Then, I got lazy again little by little and for the Lunar New Year, I went back home, went out with my friends and it was hard to practice again. In a few days, I had lost my skills again. I kept losing until reaching Master with 300LP.
I'm this kind of player who has to keep playing all the time because I quickly lose my game sense. That's when Origen contacted me.
Why did you choose to come back with Origen?
First of all, I wanted to try hard again and I liked the team members. It's been nearly six months since I haven't played in a team and I've missed it. I am not happy with my performance at the moment and I am a bit ashamed of it. Origen didn't pick me to play like this, so I am practicing really hard and I am sure in one week, through scrims and practicing, my former skills and game sense will come back.


I'm this kind of player who has to keep playing all the time because I quickly lose my game sense.
Now we know the whole Origen roster. What do you know about these players: inSec, Froggen, FORG1VEN, and Jesiz?
I think that once you've been good, you can be good again whatever the meta. inSec, Froggen, and FORG1VEN are experienced players who've been performing for a long time in famous teams. They have good potential and, moreover, they are popular.
Indeed, I also came back to Europe to promote myself, not to be forgotten by my European fans.
Did you miss Europe?
When I was in Korea, I received letters regarding my military service, and I realized I needed to play again, to try hard. I sometimes get the feeling that I am getting old — my brain doesn't work like before. I missed Europe and especially the private room I used to have in G2 Esports because in Korea we all share one bedroom.
The house we are staying here is pretty awesome! I've never seen a place like this, only in movies. There is also a swimming pool. [laughs]
How did your first scrims and training go?
We started practicing together and I understand 70~80 percent of the communication, but it's harder for inSec. Even if we have a translator, it's not the same. I'd say he only gets 10 percent of the communication. When I was in G2, we did all the calls in English and only some of them in Korean with Trick when we had 2v2 fights in top lane. But we tried to always speak English so our teammates can understand.
When I practiced in Korea, it was only on the solo queue ladder, so I mainly played carries. Now, I have to play tanks and talking about the first results — I'm not happy with myself, so I will train more. We start playing soon and I hope to recover my best shape by next week!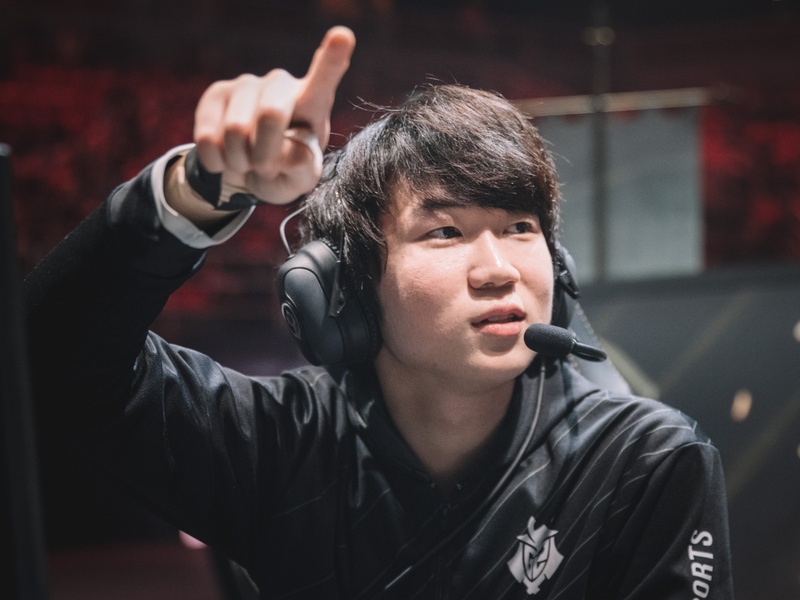 What do you think of the current meta?
I kept watching LCK in Korea and the top laner doesn't have much impact currently unless you play Camille or Gangplank. And if they get banned, you have to play tanks like Ornn, Sion or Cho'gath. But actually, the meta is slightly different between Europe and Korea. I did some research before coming and it felt like they only play tanks here [in Europe] so I'm focusing on this kind of champions right now.

The synergy between mid and jungle is the most important. Even if the top laner gets destroyed, if mid does great and is able to help bot then it's GG. It's not worth ganking top at the moment because if the enemy jungler goes bot lane it's over.
I sometimes get the feeling that I am getting old — my brain doesn't work like before.

What is your best champion at the moment?
Honestly, I don't know… I am not really confident for now and I couldn't play lately because of the travel and paperwork. I was on a 10-game losing streak before leaving Korea. But if I had to pick a single champion, Renekton is my best.
What is your goal for this season?
My goal is to play as part of a team again after a long break, with iconic players. I want to also show my performance again on stage and promote myself. I don't know anything about European Masters. I just checked the list of players and I noticed that some of them used to play in the LCS but I think we have the best line-up. Nevertheless, we won't be caught off guard and we'll do our best.
Do you have any funny story to tell us?
Hmm… I didn't really know inSec before. He's really kind and cute actually! [laughs] We got close really fast. When we arrived in Valencia, inSec dropped his passport at the airport, but fortunately a Korean found it at the airport and InSec could find it back. Then, after we got home, we went to get some burgers and I left my passport there! So on the same day, we both lost our passports. [laughs].
Any last words?
Before I got contacted by Origen, people expected "Expect" in Europe and some of them were wondering in which team I would be. I'd like to thank all the people who kept cheering for me! Besides, I think it's a good thing that LCS is getting franchised. I like it here, I have many foreigner friends and I want to stay in Europe to perform even better.