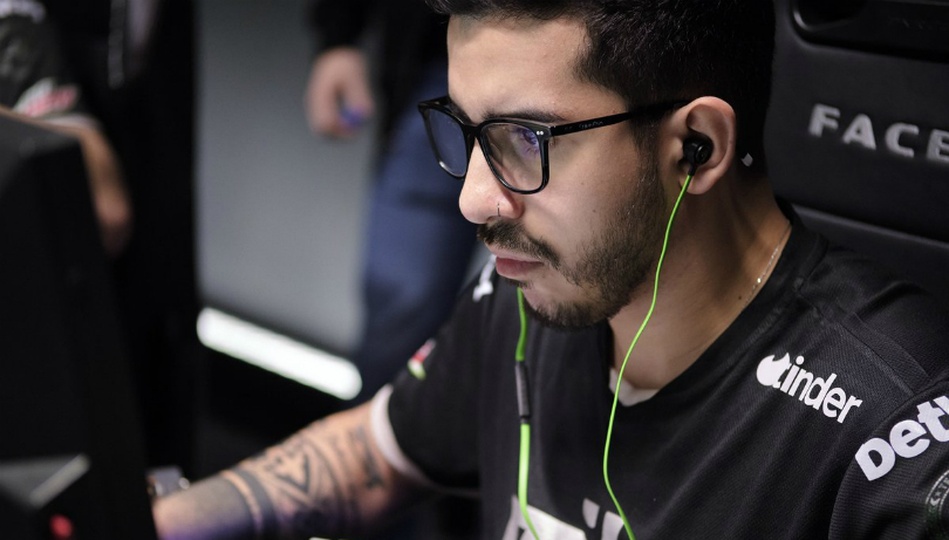 No surprises: FACEIT Major New Legends day 2 results
Day two of the New Legends stage of the FACEIT Major — London 2018 has concluded, with all match-ups going the way they were "supposed" to go. The favourites for the respective match-ups ended up taking the series, meanwhile those who were considered underdogs conceded their series.
Catch up with what happened by reading our brief recaps:
 BIG 1:0 TyLoo  - Train 16:7 (13:2, 3:5)
TyLoo finally met their match, as BIG were able to defeat the Chinese side with a convincing score line. The German majority roster kicked off to an incredible CT performance, fending off the Chinese offense 13:2. The latter half saw a solid start from TyLoo, where the team was able to cop the pistol plus four, however with a massive leave, BIG clawed three consecutive rounds to close the series at 16:7.
GGWP @TyLooGaming!We win Train with a 16:7 scoreline, and are now only a single win away from becoming legends and playing in the arena! #GEMEINSAM #GOBIG📸 HLTV pic.twitter.com/PusL8pJBXg

— BIG (@BIGCLANgg) September 13, 2018
A comprehensive victory for the Swedes, as the heavy underdogs fell on Inferno. Fnatic kicked off on the defence, where they managed the pistol round in addition to three further rounds. A back-and-forth ensued, where the teams alternated between triple round strings, leading to a slight 8:7 lead for Fnatic come half time. Contrary to the CT side, Fnatic's offense saw absolute domination, where the team slammed eight consecutive rounds, closing the series 16:7.
Much better from the boys - 16-7 over @Winstrike_Team.We now go into tomorrow 1-1. #FACEITMajor pic.twitter.com/uuDWjKcSmS

— FNATIC (@FNATIC) September 13, 2018
The sharks were unable to score an upset against the current #1, propelling Astralis to the 2:0 bracket. The initial half proved to be a monumental part of the Danes' success, as after conceding the pistol and ensuing two rounds, they were able to absolutely dominate the defence. Only a single additional round was secured by Vega, leading to an 11:4 half for Astralis. As for the T side, Astralis made it a quick one by dashing away with five consecutive rounds, closing the series at 16:4.
13 straight rounds and @dev1ce on top of the table! 😁We're 2-0 and will be back tomorrow. Good game, @VegaSquadron! #FACEITMajor #ToTheStars ✨ pic.twitter.com/UK9ShvDWyu

— Astralis (@astralisgg) September 13, 2018
 Cloud9 0:1 HellRaisers  - Overpass 16:19 (5:10, 10:5, 1:4)
HellRaisers endure through another overtime series, knocking Cloud9 one loss closer to elimination from the Major. Regulation saw both teams demonstrate decent T side performances, with the opposition landing a round here and there. HellRaisers did, however, concede both pistol rounds, and despite doing so managed to claw their way out of the depths of a potential loss, pushing the series into overtime. Overtime, contrary to regulation, was very lopsided, seeing to HR's victory and 1:1 match record.
We beat @Cloud9!✌We're on cloud nine after defeating @Cloud9 . Our record is now 1-1, and we'll look to move one step closer to Wembley tomorrow..😈#FACEITMajor pic.twitter.com/QEj64A8wk0

— HellRaisers Esports (@HELLRAISERSgg) September 13, 2018
A convincing performance from the North American reps as they speed on ahead to a 2:0 record in the New Legends. The initial half saw a massive scare for G2 Esports as they were able to only secure two rounds over the entire half. CompLexity absolutely demolished the defence, concluding the initial half at a commanding 13:2. Having switched over to the T side, however, G2 turned the tables on coL, slowly grinding rounds in their favour. The occasional stray round was secured by compLexity, and with only three remaining till closure, the NA reps did just that, at 16:11.
🔥 What a match! 🔥#coLcs takes down @G2esports 16-11 to move to 2-0 in New Legends!Great job @ShahZaMk @yay_csgo @dephh_csgo @peterjarguz @ANDROIDX23 @coLWarden @RonRamboKim pic.twitter.com/R8MbHueFHd

— compLexity Gaming (@compLexity) September 13, 2018
Liquid continue their flawless Major run at the expense of fellow perfectionists NiP, denying them the pleasure of a possible 6:0 run. The NA reps started on the offense, where they were able to develop early momentum following a successful pistol round. A 6:1 lead was accrued, after which only a single round was accrued by TL. This meant that NiP concluded the initial half with a slight lead at 8:7. Having swapped over to the CT side, Liquid really pushed the offense around, denying rounds left right an centre. NiP only grabbed two over  the entire half, meanwhile Liquid cruised by, finishing Mirage with a 16:10 score.
This win over NiP puts us at 5-0 and one win away from the Champions Stage #LetsGoLiquid pic.twitter.com/aJX69wuOkL

— Team Liquid (@TeamLiquid) September 13, 2018
A great comeback series from NaVi, as the CIS reps dodge potential elimination with a 1:1 record. Having kicked off the initial half on the offense, NaVi experienced great difficulty, consistently shut down by FaZe's defence. Not only had the CIS reps conceded the initial pistol plus three, but due to the momentum developed by the EU mix, they were going in and out of economic resets, leading to a difficult 5:10 deficit. The defence was apparently more fruitful, as NaVi figured out FaZe off the get-go. The second pistol was conceded, setting the team up for failure, however a second round upset meant a sway in momentum. The CIS team brought it home following this early success, allowing FaZe but a single round in the remainder of the half at 16:12.
A triple kill by @ZeusCSGO and our boys managed to win this match 16:12. GGWP @FaZeClan! #NAVINATION #csgo pic.twitter.com/BSwPmE5ecc

— Natus Vincere (@natusvincere) September 13, 2018
 mousesports 0:1 MIBR  - Dust2 6:16 (5:10, 1:6)
A very convincing Dust 2 performance from the Americas mix, as they dodge potential elimination in round 3, securing a 1:1 record. Mousesports kicked off on the CT side, where they were able to secure the pistol plus two. Upon obtaining rifles, MIBR took the steering wheel, consistently taking away rounds. This performance persisted throughout the initial half, leading to a solid 10:5 score for MIBR prior to the CT side. Smooth sailing for the Americas mix on the defence, where despite a second round upset they were able to close out in dominant fashion, concluding day two at 16:6.
TL;DR table:
Missed day one of the New Legends stage? Catch up with all things FACEIT Major by visiting our event hub.
Upon conclusion of the day, FACEIT revealed round #3 pairings:
2:0 Pool
 compLexity Gaming vs. BIG 
 Astralis vs. Team Liquid 
1:1 Pool
 Natus Vincere vs. Ninjas in Pyjamas 
 Vega Squadron vs. Fnatic 
 G2 Esports vs. MIBR 
 HellRaisers vs. TyLoo 
0:2 Pool
 FaZe Clan vs. mousesports 
 Cloud9 vs. Winstrike Team