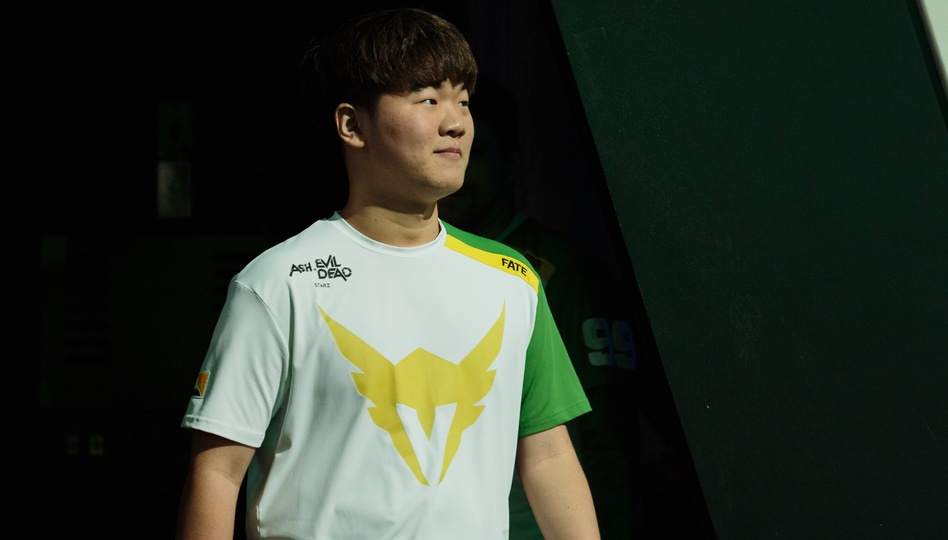 Fate: "Korean teams have faltered to heights where other teams can realistically challenge them in the current stage of the League."
Los Angeles Valiant had one of the best stages in Overwatch League, finishing third in the regular season and top 4 in the playoffs. A big part of that is owed to Koo "Fate" Pan-seung, who helped LAV make this gigantic leap in results, so to speak.
We caught up with the Korean tank midway through Stage 3 to hear what he makes of the new players coming into the tank role and why Korean teams' dominance is starting to shake.
* * *
There have been a lot of changes in the Valiant team from Stage 2 to Stage 3. As a tank player, who depends on communication, how have you been able to adapt to the circumstances to help Valiant do so well?
Before Stage 3, I decided a lot of things and the comms would go through me, but now I try to listen to my teammates' comms and try to make team plays more than before.


I do not think of [the new tank players] as difficult competitors.
The level of tank competition has risen so high in the Overwatch League. OGE, aWesomeGuy, Fearless, and super are all very strong players who joined this stage. What are your feelings on these players?
Of course, OGE, Awesomeguy, Fearless, Super, etc. — like all new tank players — are good, but honestly, I do not think of them as difficult competitors. Players who have played the main tank role have their own unique know-how on how to play, as well as a large amount of experience. The new tank players are lacking in that regard.
What qualities make for a strong tank player?
The strong tank players have a lot of experience and know how to make the best decision at that moment. A good tank player is also capable of guiding the team to victory as a leader.
How is your experience playing with SPACE so far? He is a very young player, but he has shown a lot of success. What do you think makes Space so good?
He is a hard worker. He plays competitive games a lot, but he didn't play scrims for a long time so he did some mistakes, but he tries to fix them really fast. These things make him a good player. He's also the player with the best mental strength. When it comes to teamwork, having a player like him is very important.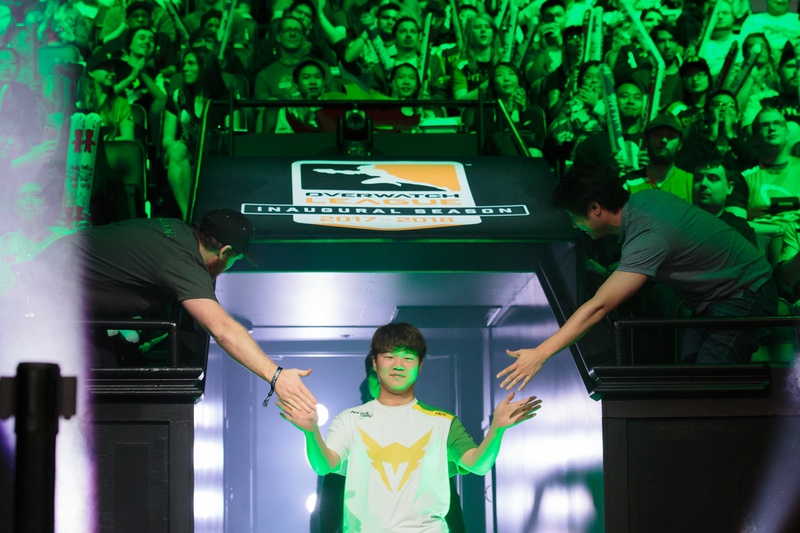 There have also been many changes in the DPS line. Bunny was an interesting addition to the team. Is it easier to engage with a Korean-speaking Tracer?
Even [though] he is Korean, we have to communicate in English, but yes, I can exchange feedback with him more easily.
Bunny and SoOn both play the Tracer role. What are the differences in styles between the two players?
I gave this a lot of thought, but it's really hard to find concrete differences between the two. They are both incredibly talented players.


When it comes to teamwork, having a player like [Space] is very important.
Is it important for many players to be able to play the same role?
In the context of creating inter-team competition, then yes, players have to feel a bit nervous to claim the main spot for the league, and it makes a player improve himself.
Many of the Korean teams (NYXL, London, Seoul) have been losing more frequently to other teams. What is causing this? Is it because the other teams have gotten better? Or are there small problems with the Korean teams?
I don't know what's going on inside the Korean teams, but I'm pretty sure other NA teams are getting better and I think Korean teams have faltered to heights where other teams can realistically challenge them in the current stage of the League.
How much better is KBBQ in Korea than in California? What is your favorite thing you found in America (doesn't have to be food related)?
Korean KBBQ is much better, to the point where I can't find the right words to quite describe it. I really like the American people, I like their personalities, and I like the weather in California, too.
You have been one of the Korean players who has been in the West for the longest. What is some advice you can give to new players who have just joined the Overwatch League?
Go to In-N-Out
Do you have any words for your fans?
I'm always thankful for the support the fans have been giving me. I love you all very much!