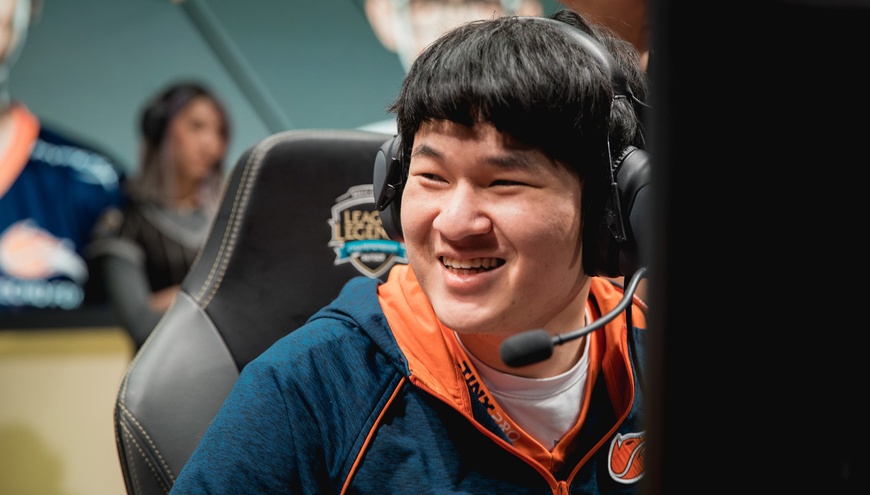 Particularly close to the trade deadline in the NA LCS, Echo Fox released Kim "FeniX" Jae-hun and he didn't have enough time to find a new home. Now, in an interview with Inven Global, he's discussed the situation and given his feelings on it.
On being released by Echo Fox
They just suddenly released me. On the day they released me, they didn't explain much and just said: "Let's talk." But all of a sudden, they told me that they decided to release me.

A really funny thing was Altec went to meet the staff with me. I had the meeting first, and Altec went after me. Before the meeting, Altec told me that he bought coffee and bread so that he can do his best during practice. You know, Altec didn't know anything either.
On a possible release clause in his contract
There's a term that specifies that the team can release me if I'm underperforming. To come to think of it, it's a ridiculous term, but it's because Gold Coin United sold my contract to Echo Fox. Obviously, the situation didn't allow me to have better terms on my contract when I signed the contract.

What's really funny is when Echo Fox bought my contract, they said that they're an organization that exists for the players, unlike other organizations. They told me that they won't ever meddle with the players, that I shouldn't worry. After what happened, that's just hilarious.
On his future plans, potentially joining the EU LCS
I did get contacted, but I didn't want to go to another league. I can become an NA player if I just had played this Summer Split, but I wasn't able to fulfill the conditions by one or two games. I have to play another whole split to become an NA player. This is really a big thing in my career.

If only it wasn't for this incident, I could have had an enormous advantage starting next season; the team that has me can bring in another EU or KR player, another import.
On Echo Fox having a lot of leverage with the contract
The same thing happened to Altec even though he signed his contract through an agent. My contract was signed several years ago; the only thing that was changed was my salary.

When I was in Team Liquid, although the terms in the contract weren't that good, Steve cared for me really well. Steve was a credible person. He didn't get rid of the players like Echo Fox did. He added terms that were good for the player in the contract and raised my salary a lot in a very cool manner. Now I realize that there's no owner as good as Steve is.
Echo Fox are currently sitting in joint-second place in the NA LCS Summer Split with a record of nine wins and five losses.