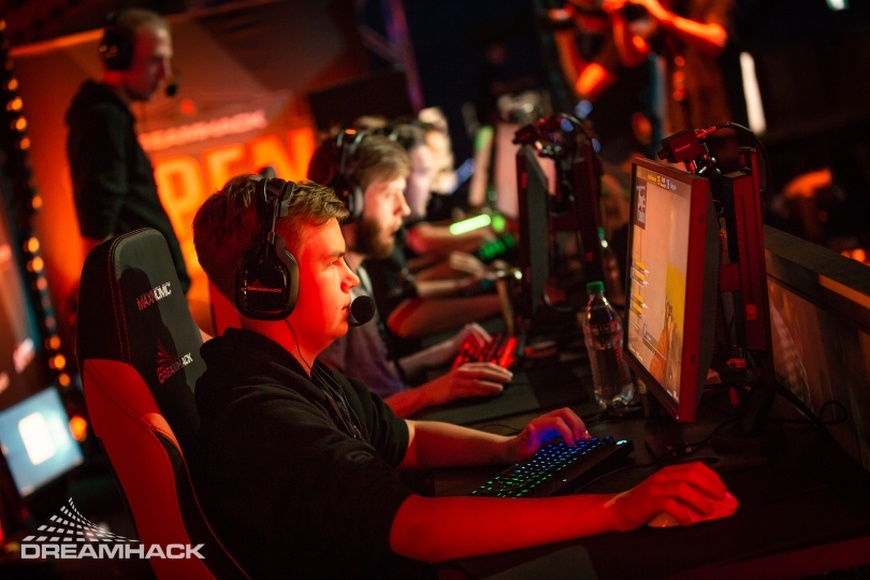 Fnatic's CS:GO squad has recently been going through a rough patch, where results are at a low, the roster is one man short, and spirits are low in light of recent goings-on and negative attitudes. Additionally, the team lost Robin "flusha" Rönnquist, a name associated with the Fnatic brand and a representative of the black and orange for over four years. His departure meant the end of the Fnatic core of Jesper "JW" Wecksell, Freddy "KRiMZ" Johansson and flusha.
Despite an upsetting outcome to what was one of the most coloured trios not only in Sweden, but in the history of CS:GO, the parting was amicable and all parties involved are determined to continue performing, striving to achieve more. For Fnatic, part of this process involves producing a full stack, replacing current stand-in player, Adil "ScreaM" Benrlitom, with a more permanent solution to the roster's issues.
According to a report from VPEsports.com's neL, this individual just might be young Swedish pro, Ludvig "Brollan" Brolin. Previously seen on rosters such as GODSENT and Red Reserve, Brolin has proven to be somewhat of a prodigy, joining the GODSENT organisation at the age of 15. Currently 16, he is considered to be an up-and-coming prospect that has potential to be one of the greats in Counter-Strike.
Given the report is accurate, Fnatic's future roster will be composed of:
— Richard "Xizt" Landström 

— Freddy "KRiMZ" Johansson
— Jesper "JW" Wecksell
— Simon "twist" Eliasson
— Ludvig "Brollan" Brolin
— Jimmy "Jumpy" Berndtsson 
Fnatic are currently traversing the online bracket of both the ECS Season 6 and EPL Season 8, looking to secure participation at the LAN finals of both events. The team's first EPL matches will take place this evening, meanwhile the team sits at a 1:1 record on the ECS leader boards, as they exchanged a map victory in a best-of-2 setting against Heroic.