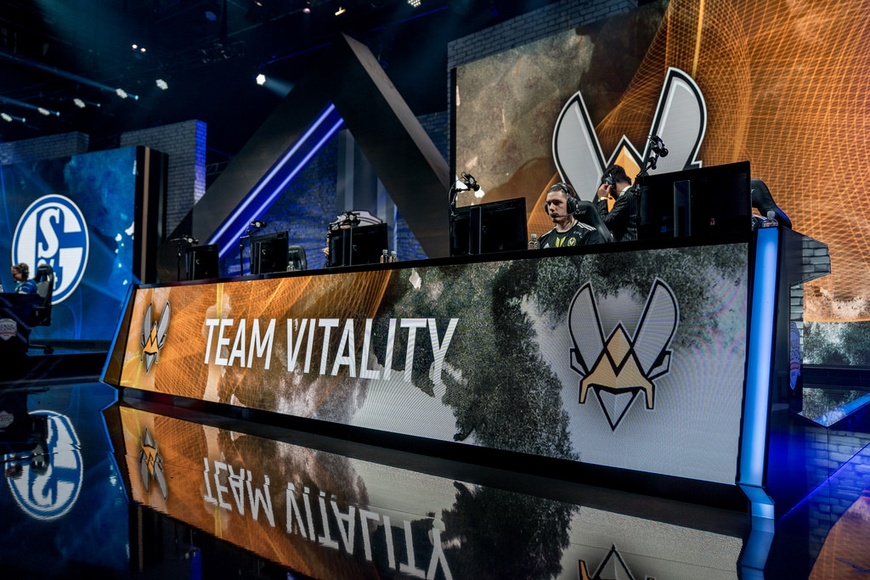 Team Vitality have announced on Twitter that they have partnered with French telecom giant Orange S.A.. Terms of the deal were not disclosed.
Énergie. Émotion. Volonté. Loyauté. @Orange_France rejoint l'univers Team Vitality en tant que partenaire principal #VforVictory pic.twitter.com/3XxUQvw5No

— Team Vitality (@TeamVitality) September 13, 2018

The announcement is significant, in view of Team Vitality's LCS franchising application, and in view of the team's presence in France – a market Orange leads in the mobile telecommunications sector in France (holding 45.5 percent of the market in France per 2017 numbers).
Orange join Team Vitality as their main partner across all the games the team covers: League of Legends, with the team headed to the 2018 World Championship; PlayerUnknown's Battlegrounds, finishing second in the StarSeries i-League Season 2; FIFA, with a heavy presence in France; Rainbow Six: Siege, where they finished in the quarterfinals of the Six Major at Paris; and more.
The deal entails Team Vitality's participation in tournaments and fan meetings in France, as well as content creation on behalf of Rush Esport — bridging audiences with their squad.
Team Vitality's CEO, Nicolas Maurer, noted the following on Orange's press release:
We are extremely happy to welcome Orange within the Vitality universe. It is a strong sign that shows the rapid growth of the club throughout recent years. We wish to surpass regular sponsoring endeavors and to turn this partnership among leaders in France into a reference in Europe, with unique content and activations.
Orange's involvement within the French scene has been documented for a while as the company helped run the digital infrastructure of several tournaments in France, but its expansion to team sponsoring marks an unprecedented development in the country. Orange France's Director of Communications, Gaëlle Le Vu, added:
This partnership inevitably marks a turning point in the history of [esports], and it fits within our global endeavor to reach a demographic that consumes media and competitive entertainment in ways that differ from [what is available on] traditional channels.