From Fatal1ty to Zeus: What personal branding means in esports
Dendi, shroud and Imaqtpie are world-famous esports players. However, their success in the pro scene doesn't matter as much at this point; people like them, watch their streams, and value their opinions no matter what. They are vivid examples of personal branding in esports.

In the most general sense, a brand is a consistent image of a manufacturer or their product. Human brands are no different; a personal brand can be defined as a specific person's image that is converted to either tangible or symbolic capital. Traditional sports examples are well-known: consider Michael Jordan, Cristiano Ronaldo, or Serena Williams.
With esports, the only relevant difference is that, for the moment, there is less money in it than in traditional sports. The mechanics of creating and maintaining a human brand are the same. Electronic athletes go through the same stages of first working to earn a name for themselves, and then having their name do the work for them.
How personal brands emerged in esports
A classic example of an esports human brand is Jonathan "Fatal1ty" Wendel. The "king of esports'" career lasted seven years, from 1999 till 2006. Over this time, he won a myriad of the most prestigious competitions in Quake III Arena and Painkiller; he even won championships in Doom III and Quake 4. His total earnings were over $450,000, a formidable sum considering that prize pools were orders of magnitude smaller at the time. Fatal1ty was truly a superstar, especially in the United States.

Wendel's success became known far beyond the world of esports; he appeared on MTV's True Life, was on the cover of Business Week, gave an interview to Forbes, and had a feature about him in Time magazine. These days, Fatal1ty, one of the founders of esports, is a successful entrepreneur who has capitalized specifically on his image.
In 2011, he declined an offer from a food company that wanted to produce a chewing gum marketed to gamers. Wendel wasn't too happy about the idea of his long-fostered image becoming associated with somebody's product. Instead, he started a fairly successful company, Fatal1ty.Inc, that manufactures PC peripherals.

Fatal1ty now lives in Las Vegas and is active as a streamer and lobbyist for laws on esports betting. He is the perfect example of capitalizing on one's image.
Creating personal brand
Esports has changed a lot since Fatal1ty's time. Wendel made a name for himself in solo disciplines, whereas now, the most popular ones are team-based: League of Legends, Counter-Strike, Dota 2, Call of Duty, Overwatch, etc. More often than not, a team win is the result of a collective effort. And everyone gets to share the glory.

Thus in order to build a successful personal brand, one needs to start with good performances as a team player. Fans like a winner. Dendi, HeatoN or pashaBiceps hardly have attained their star status without winning many influential championships.
That said, sometimes a good tournament record in just your own region is all it takes for your brand to gain an army of fans. The West discovered Lincoln "fnx" Lau in the wake of MLG Major Championship: Columbus, won by Luminosity Gaming. However, Lau had already been an idol among Brazilian fans for years.

The organizations themselves are also esports brands. This is especially true of Cloud9, Team Liquid, FaZe Clan, and OpTiC Gaming. Each has its fans who cheer specifically for the team tag. A few weeks ago, OpTiC Gaming started a Dota 2 division; the team's captain, Peter "ppd" Dager, said that this alone was enough for the org's fans to become interested in Dota. Said fans are very friendly, and generally quite a departure from the established Western Dota community. Each of these orgs has an enormous fanbase; thus while Virtus.pro's Twitter account has 187K followers, OpTic Gaming's has over 3M. This goes to show that you don't necessarily need resounding successes to earn popularity; "decent" performances on a team of some renown can do the trick.

Take Ryan "fREAKAZOiD" Abadir, who is now playing on a run-of-the-mill team, but still followed by thousands of fans, having once been a Cloud9 player. The same can be said of Oleksandr "s1mple" Kostylev; his career with Team Liquid was a short but memorable one, causing him to be known and loved by many viewers outside the CIS.

Team successes are great, but they're just the beginning. In order for a particular player to become a fan favorite, they must stand out in some way or another. Say, Lee "Faker" Sang-hyeok and Dendi became the idols of hundreds of thousands of teenagers due to their incredible individual play. People were fascinated by their playstyles and unorthodox in-game decisions.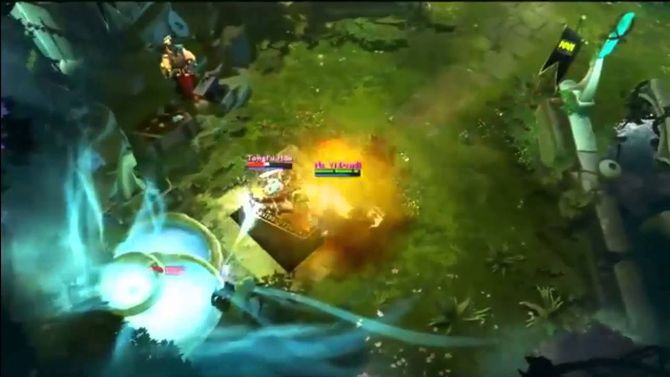 You don't have to be the world's strongest player to become famous; you can just be different. Thus Adil "ScreaM" Benrlitom is known as the "Headshot Machine". He and perhaps also Nikola "NiKo" Kovač are the only players in the world who, in a critical situation, will fire a single shot to the head instead of holding down the button. It's not always justifiable, but it does look impressive — and fans like it a lot.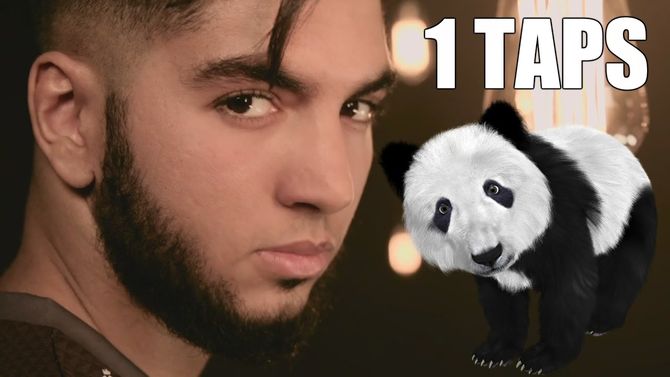 Unusual postures during games are another thing that fans remember. Team Liquid's sniper Josh "jdm64" Marzano literally reclines in his chair, lowering the backrest 45 degrees. There doesn't seem to be another CS:GO pro who does that.

Nothing is more helpful to a personal brand than constantly keeping in touch with your audience. Especially when the player is talking to the community as an equal — like Artur "Arteezy" Babaev in Dota 2 or Sebastian "Forsen" Fors in Hearthstone / StarCraft 2. They're neither bossing their viewers around nor pandering to them, but instead, keep their communication as informal as possible. Of course, there's a fair share of trolling, lewd jokes and profanity, but that's you're your average teenage gamer likes, isn't it?

Being infamous is, in the end, just another way of being famous. Controversial players have their followings, and large ones too. Think Gregory Andrew "IdrA" Fields, one of the most toxic players in esports history. He would constantly insult his opponents, refuse to shake their hand before a match, randomly conceded in winning situations, and generally acted on impulse all the time. And he was entirely sincere about that. Of course he didn't really become a brand, but his potential had been enormous.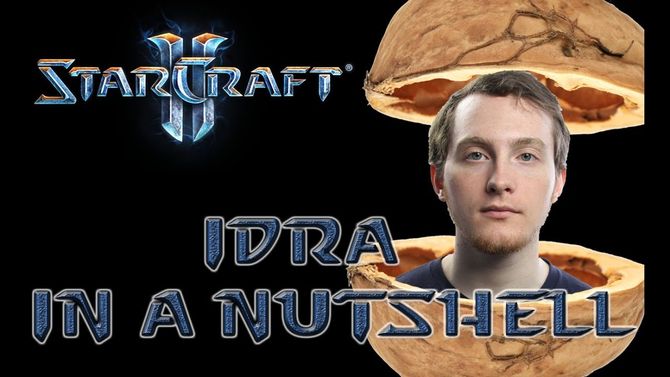 Or consider Sam "DaZeD" Marine and Joshua "steel" Nissan, formerly of iBUYPOWER. The fact that they threw a match wasn't the important thing. The important thing is what happens on their streams, where they don't hold back and often act obscenely. But the viewers like it.

We are living in an era of memes. This means that a player's memetic potential is also very important. Fabien "kioShiMa" Fiey became famous as The Problem after he was kicked from Team EnVyUs and decided to capitalize on it. Before the PGL Major Kraków 2017, the player added those words to his sticker. Mikhail "Dosia" Stolyarov had done the same thing before him, adding "X GOD" as a reference to his amorous conquests. He has since got married.
How to sell your brand
There are several ways to make money from your image. Streaming is the most popular one. It achieves two things at once, earning money and maintaining contact with the viewers.

Mike "shroud"  Grzesiek left the pro scene and made a name for himself specifically with his personal streams. His channel has over 30 thousand paid subscribers, most of which update their subscriptions every month. The Canadian's channel has been growing very fast this year, and his income is enviable; every subscription earns him $2.50, meaning he grosses $75,000 a month on that alone. And then there's the donation and ad money.

Practically everyone is a streamer nowadays, while quality YouTube channels are very rare. This is where leading American League and CS:GO players are the most active. In the CIS, Danil "Zeus" Teslenko is making the most out of his YouTube channel, as he constantly posts unique content such as various interviews, behind-the-scenes videos from tournaments, and everyday-life vlogs. Each video garners 100K to 300K views.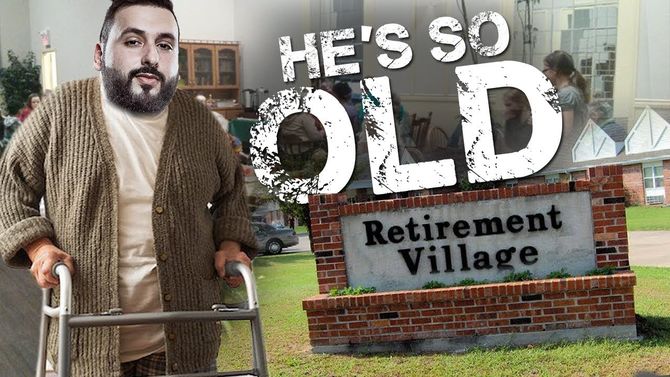 Those without a lot of time to dedicate to streaming or YouTube prefer to start their own projects. Esports merchandise is the go-to choice. ScreaM, unsurprisingly, came up with his own gaming mouse, Gabriel "FalleN" Toledo sells mousepads and t-shirts, while for fnx, Epitacio "TACO" de Melo, and jdm64, it's themed streetwear.

Besides merchandise, esports players also often sell their expertise. Thus FalleN started an esports school, Games Academy, of which every leading Brazilian CS:GO player is a graduate. GA has expanded now, and is enrolling young League players. It's hard to assess how profitable such initiatives are, but this is of secondary importance; what matters is that this is where young players seek to be educated — meaning the brand is working!

Zeus, too, has a similar project, ZeusCyberSchool. Teslenko isn't just offering young players paid practice courses, but also provides them with opportunities to enter professional esports. Currently, Zeus is planning to start a roster, pro100 Academy, made up of the best students of his CyberSchool.

Established brands also regularly offer partnerships to famous players. Astralis, for example, are promoting Turtle Beach headsets; Razer has partnered with SK Telecom T1, while also, of course, promoting their products via Faker. All leading orgs have agreements with peripheral device manufacturers, who use esports players to promote their products.

And we have to mention the rare but memorable promotion events by large corporations who co-opted electronic athletes for their ads: Enrique "xpeke" Cedeño Martínez and Gilette, Windows and Nicolai "dev1ce" Reedtz, Adam "friberg" Friberg and Philips, or pashaBiceps and MediaMarkt Russia.

Overall, personal branding is much more developed in the West than in the CIS. Spencer "Hiko" Martin and Freakazoid remarked that in North America, a personal brand is perhaps more valued by players than their actual esports achievements.

What all regions have in common is organizations making use of the popularity of players who represent them. Christopher "GeT_RiGhT" Alesund helps Ninjas in Pyjamas sell their branded merchandise, as s1mple does for Natus Vincere, Jake "Stewie2k" Yip for Cloud9, and Dosia for Gambit Gaming. It's a form of cooperation in which, we might suppose, everyone wins: the players get their bonuses and can dedicate more time to their own careers, while orgs do what they're supposed to do, make money.

Players are evidently becoming brands in their own right now, but not everyone has as yet realized how important this is. Examples such as Fatal1ty, Zeus, and FalleN are few and far between, but as esports continues to develop, we'll have many more stories like these.