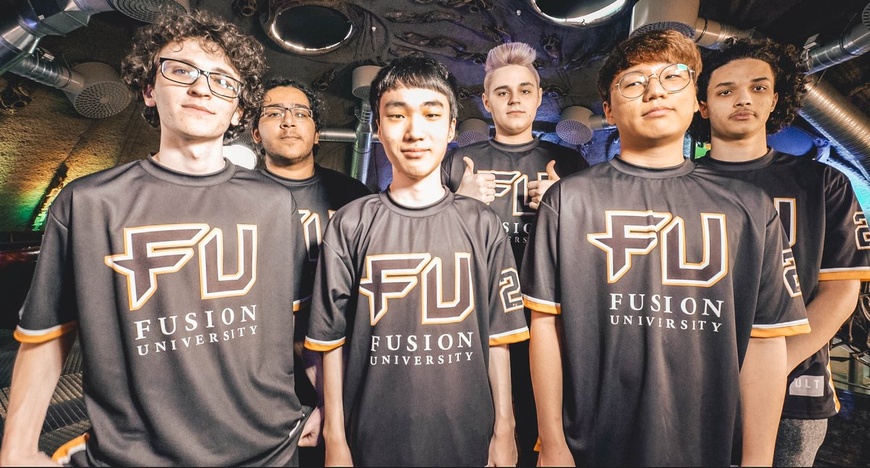 Fusion University has made it to the finals of the Overwatch Contenders, and instead of eyes being on them because of their impressive gameplay, they're being talked about because of controversy surrounding their jerseys. Blizzard chose to ban their official jerseys when it came to competing in the finals of the competition because it reads "FU"; which is, of course, short for Fusion University.
Some fans find the decision of banning the jerseys a tad hyprocritical considering Blizzard's own decisions in-game. For example, the belt buckle worn by McCree reads "BAMF", an acronym that can be miscontrued just like the "FU" displayed on Fusion University's jersey.
BREAKING - FU jerseys banned by @owpathtopro for possibly being too hot to handle. FU jerseys on sale soon. #BAMF pic.twitter.com/IuJEn6qY9E

— Fusion University (@FusionUni) May 12, 2018
This decision meant the players had to wear standard black shirts instead of the official jersey that represents the team they're competing under. The team made it clear on Twitter as to the problem they had to face, but they also made it known that these "controversial" jerseys will be available for fans to purchase soon.
The Academy team for