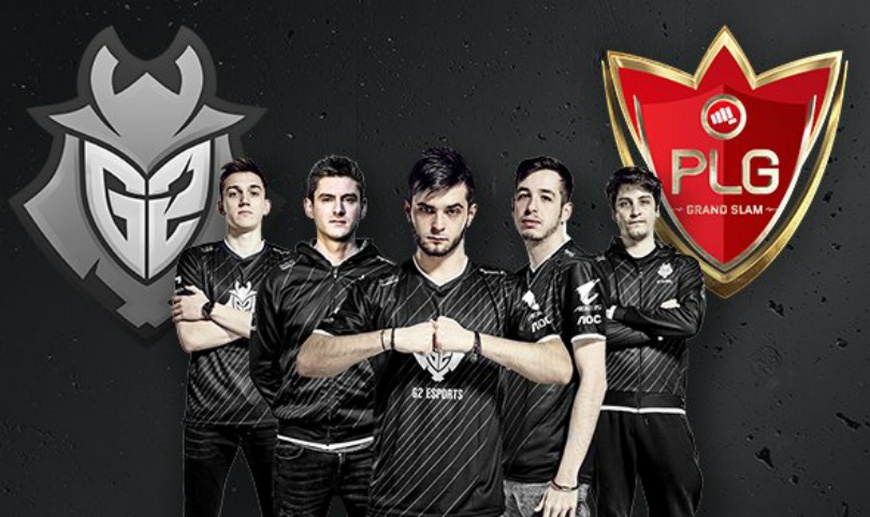 G2 Esports were the first CS:GO roster to confirm participation at the LAN finals of the PLG Grand Slam, which is taking place on Dec. 12-16 on the Yas Island in Abu Dhabi, UAE. The event will have $100,000 on offer in prize money, with a total of sixteen participants. Eight of said participants will be admitted via direct invites, while eight will have to prove their worth through qualifiers.
G2's CS:GO Team Manager, Jérôme "NiaK"' Sudries, expressed excitement with the opportunity to perform in the UAE:
We are truly honored to receive this invitation for the first edition of the Grand Slam. A part of us already had the opportunity to travel to the UAE and Dubai for a tournament in 2015, it was a fantastic experience and we are really excited to get the opportunity to come back for an event that promises to be even more spectacular! See you there.
As of late, G2 Esports has struggled to produce results with the renewed roster, consistently falling in group stages of LAN events. Recent results include 5-6th at ESL One Cologne 2018, DreamHack Valencia 2018, ESL One: New York 2018, GG.Bet Shuffle and 9-11th at the FACEIT Major: London 2018.
When the team swapped out Nathan "NBK" Schmitt and Dan "apEX" Madesclaire for Edouard "SmithZz" Dubourdeaux and Kévin "Ex6TenZ" Droolans in June 2018, the team expressed that they would need some time before results would be up to par with expectations. Slightly over four months have elapsed since the rearrangement, yet results have not improved.