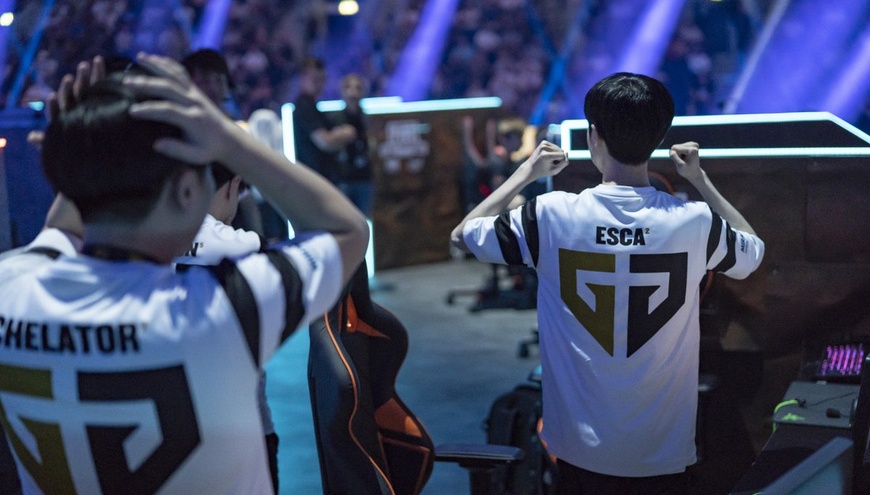 Gen.G Gold are one of twenty teams who made it to the PUBG Global Invitational, and so far, they've established themselves as the best team in the world - especially when it comes to playing in third-person perspective, winning the TPP portion of the event and the Charity Showdown. Before the first-person perspective competition kicked off, the team took part in a press conference - as reported by The Shotcaller.
On the overall level of skill at the tournament
EscA: All players were on a higher level than we expected. Their aim was more precise than we previously thought. We were surprised by the skill level of especially the European and the Chinese teams' skill level.
On their expectations for the first-person perspective tournament
EscA: Previously we only played TPP but recently there have been several FPP competitions. Playing in those we got more comfortable with the FPP mode. We are not satisfied with winning the TPP competition and we will give everything to also take home the victory in the FPP competition.
On what the TPP victory means to them
EscA: Korea wasn't known for being one of the best regions in the FPS genre but I'm very motivated to show the world that we are really one of the strong regions in FPS games.
On preparing for upcoming tournaments
Loki: For competitions like this we could be provided with better headsets. There was no noise canceling and outside noises disturbed us a little bit. Also, there are still several bugs in the game. Once during this tournament, SimSn's bike got stuck in a rock. Getting those issues fixed as soon as possible would help us improve.
On whether Sanhok should be played competitively or not
SimSn: No. The map is too small and the number of the players is too small. Also, you are pretty much unable to use vehicles effectively which makes Sanhok a bad map for competitive play.
The first-person perspective tournament ends on Jul. 29 - after the first day of play, Oh My God were firmly in a good position to claim first place and $400,000 while Gen.G was down in 11th place.