How PUBG drew in some of the brightest esports talents
PlayerUnknown's Battlegrounds launched early this year and quickly became a gamers' favorite around the world. Esports players were no exception. Some found PUBG binges cutting into their individual practice times, while others abandoned their successful careers and switched disciplines altogether. 
For esports players, PUBG's number one selling point is that it's a new game with a ton of opponents and a ladder. After the exhausting hours of practice, one feels like taking a break from their discipline, for which PUBG is ideal. This has happened before in other games; in 2016, NRG eSports' support Alan "KiWiKiD" Nguyen got drawn into Overwatch, and would play Blizzard's FPS right in the middle of LoL practice. David "MoonMeander" Tan mentioned the same affliction when he spoke about OG's poor performance following The Manila Major 2016. Still, the fad was nowhere near epidemic proportions.
It's difficult to track the drain of League of Legends players into PUBG, but there is data on CS:GO. Jul. 9 saw the first time Valve's shooter fell behind PUBG on the number of online players — and it has barely ever caught up since. The figures from late August were simply horrifying: 55 percent of PUBG players had come from CS:GO; half of them were now playing their old game half as often as they used to. It comes as no surprise that most of the protagonists in this story are, or were, CS:GO players.
Mike "shroud" Grzesiek is the most famous esports player who made the switch to PUBG. He and Cloud9's Tyler "Skadoodle" Latham developed a passion for the game while it was still in beta. At the time, Skadoodle was recovering after a surgery, so his CS:GO team was playing without him. Shroud played the public version a lot more than Skadoodle, and streamed often. In August, he became the game's top streamer on Twitch, ended his CS:GO career, and instead took up streaming PUBG for days on end.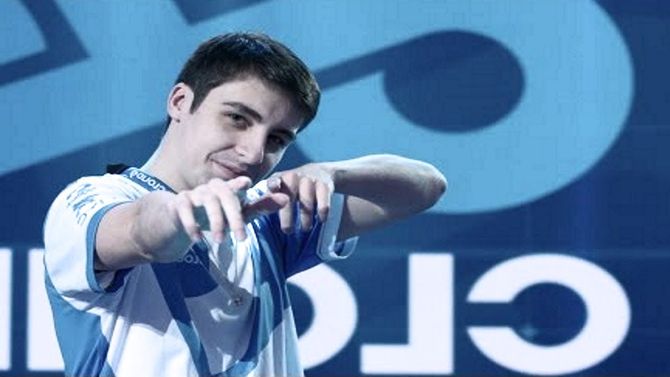 Some players focused on PUBG due to a lack of success in esports. Sergey "Fox" Stolyarov , formerly of Virtus.pro, made the switch in October after forZe disbanded their second CS lineup. According to Arsenij "ceh9" Trynozhenko, a similar move was about to be made by Sergey "starix" Ischuk, too, formerly of Natus Vincere G2A and Team Spirit, though the player subsequently denied it.
Wei "We1less" Zhen switched to PUBG after LGD Gaming's League of Legends roster missed the world championship for the second time. He never recovered from the campaign of harassment that Chinese fans started against him in late 2015.
Former KongDoo Panthera player Koo "EVERMORE" Kyo-mon has been the most successful example of pros switching discipline to PUBG; with a poor competitive record in Overwatch, despite once being the best ladder player in the world, he was redeemed after winning the Gamescom PUBG Invitational. His MO was nothing spectacular: first, he collected weapons outside the mainland, and then got stuck in a rock and decided to keep healing until the end to get more points.
Some decided to give PUBG a go after already ending their careers. This was the case with Zhang "Mu" Pan and Chen "Hao" Zhihao, who had won The International 2014 with Newbee, and represented the organization at a show tournament in Korea three years later.
Kim "EscA" In-jae's case is much more peculiar. EscA won the Overwatch World Cup, grabbed two OGN APEX trophies with Lunatic-Hai, and was preparing to represent Seoul Dynasty in Overwatch League, only to switch games mid November. As EscA explained, he had regarded OWL as the final challenge in his career, but then saw PUBG's immense potential. His team's head coach was extremely disappointed, but it doesn't seem that Seoul Dynasty's owners lost a lot: EscA is going to be the captain of their PUBG roster, which already signed Lee "Leetaejun" Tae-jun, his old friend and former OW teammate.
VP'splayers' fondness for PUBG has been an open secret for quite a while. During their downturn last winter, Janusz "Snax" Pogorzelski, Filip "NEO" Kubski and Paweł "byali" Bieliński all spent a lot of time in the game. Jarosław "pashaBiceps" Jarząbkowski didn't try PUBG until September and by that time, the team had started to recover their form. NEO, on the other hand, had become so good at PUBG that he was invited to a closed tournament by Curse, playing alongside Jakub "Lothar" Szygulski, G2 Esports' brand manager. Preparations are already underway; Flickshot took a picture of the duo at the European CS:GO finals of WESG, where VP didn't make it out of the group.
Nov. 29 marked NEO's first appearance in PUBG. He and Lothar placed 18th after five games, scoring a single kill in the first and the third games, and none in the last.
SKT's League of Legends players got into PUBG in June. Highlights from the game began to appear on their official channels and even Lee "Faker" Sang-hyeok shared a few, though he hadn't been seen playing the game himself. Come July, SKT had lost four LCK matches in a row, the worst record in five seasons. Later, the team lost both the Summer split and World Championship finals, though it'd be wrong to attribute their losses to their PUBG obsession alone.
Among CIS LoL players, Kirill "Likkrit" Malofeyev is an avid PUBG player, streaming it more frequently than League during the Summer Split. He went so far as to stream on the eve of week 5 of the Continental League, which was to be decisive for M19. To Likkrit's luck, nothing disastrous happened: the team qualified for the playoffs and reached the final. Still, had he spent more time practicing League, the bad start to the split might perhaps have been avoided.
Vega Squadron's  are big on PUBG too, with Ilya "ALOHADANCE" Korobkin, Semion "CeMaTheSlayeR" Krivulya and Sergey "God" Bragin playing it. The team has had no results in the 2017/18 seasons so far, while the atmosphere inside the PUBG trio leaves something to be desired: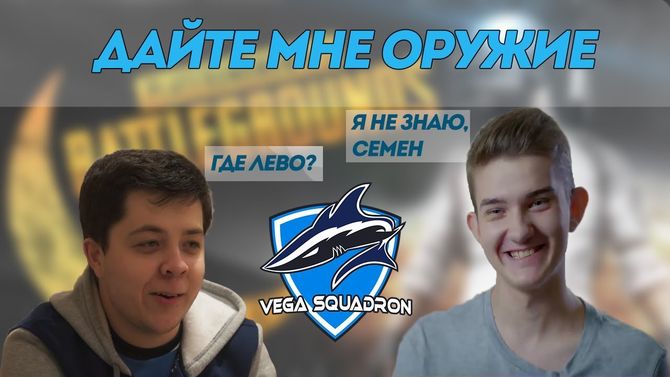 However, there are players who manage to successfully juggle their main discipline and PUBG. One immediately thinks of Olof "olofmeister" Kajbjer and Dennis "dennis" Edman, who had a blast this November. Olof's FaZe Clan won $680 thousand and got into ESL Pro League Season 6 and Esports Championships Season 4 both. Standing in for Astralis, dennis almost defeated SK Gaming in the Blast Pro Series Copenhagen 2017 final. Zakari "ZfreeK" Freedman, of compLexity Gaming's Dota 2 roster, and his team manager Beef even took part in a show tournament by Moonduck, placing third in one of the games. This did not prevent the team from grabbing points in two minors.
Apdo is a telling example of multi-game specialists. This Korean LoL player regularly defeats Faker in rated matches, but prefers to make money from streaming in China. On Jul. 14, he claimed the top spot of the Korean ladder again, though it seems that PUBG is the game he's finding more interesting. He commented on his success in League:
"I usually feel indifferent even when I reach first place, but I'm slightly emotional right now because it was so hard. I'm thrilled because I can finally play PUBG. There were about five times when one win would land me first place, and the only thing that went through my mind was that if I won, I would finally get to play PUBG. Apparently, the last time I played the game was 6/14, exactly one month ago".
Anton "COOLLERZ" Singov, a NaVi Quake player, likes to stream PUBG on occassion too. It's something he can afford to do: he placed third in the Quake World Championship 2017 duel tournament, and there's been virtually no large events since the summer.
Getting used to the game took COOLLERZ a while:
For now, it's not a given that PUBG is taking a toll on esports careers. However, it's hard to remember the last time a game became such a magnet for professionals — and in the meantime, it's becoming a full-fledged esports discipline in its own right.