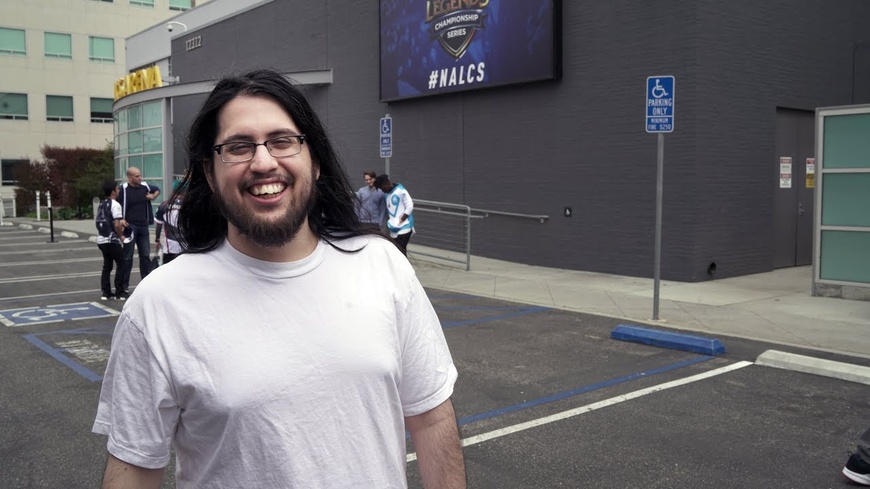 It is no secret that Michael "Imaqtpie" Santana is as entertaining as he is beloved by the western League of Legends community. When he revealed his move to California, fans were eager to see what he would do next, and an interview with independent content creator Travis Gafford provided more than an answer: a classic qtpie moment.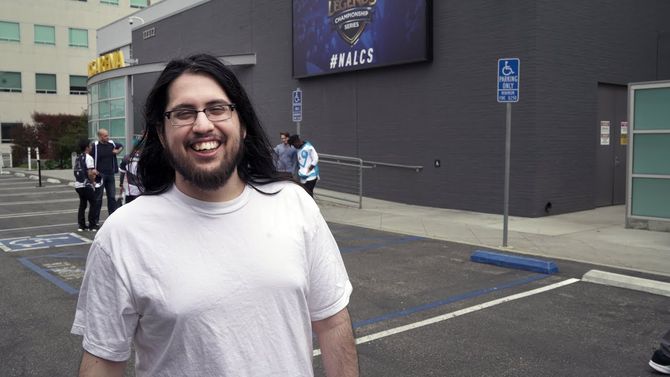 Imaqtpie revealed that he had simply decided to move to California, but the LCS studios' location had a part to play in it:
Nothing really allowed me to move out here. I'm just pretty excited to be here. I want to be close to the LCS studios, maybe shake it up a little bit, do something different, maybe playing it.
The exchange between Gafford and imaqtpie was far more akin to a laid-back discussion than a formal interview, with the marksman specialist (can we really say AD carry nowadays?) bantering back and forth with Travis. Here is a sample of their exchange:
Travis: I saw a video that said that you moved so that you could be in the LCS.

Imaqtpie: You watch my videos?

— Of course!

— That's good shit!

— Yeah, especially when you make fun of [Doublelift.] But I haven't seen you on stage yet. When do you go on stage?

— I'll be going on stage - first, do you believe that I could play in the LCS?

— Yeah, of course! You were one of the best AD carries of all time!

— You say that, but then you got a smile on your face like you're...

— Because I dream of the day when you overturn, you know?

— I won't keep you waiting. I'll go back to the LCS when it needs me.
The two spoke about whether imaqtpie had any competition currently in the North American LCS (probably not?) how long it had been since he had been in the LCS (years ago), and catching up with old friends. On the latter, he noted the following:
It's nice to be able to talk to everyone again. It's been so long since I've been [here.] Mostly, I talk to people in-game, but it's mostly "You suck," "no, you suck," that kind of stuff. It's nice to see them in person and be like "You suck."
Imaqtpie also made a broadcast appearance during week 1 of the North American LCS alongside Yiliang "Doublelift" Peng and Zaqueri "Aphromoo" Black; and it went just as you would expect, banter included.