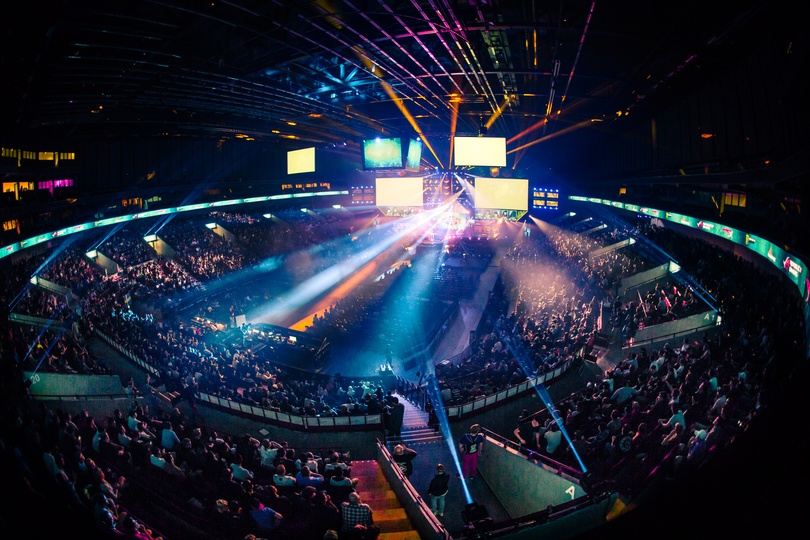 Will ELEAGUE Boston be the least competitive Major to date?
The Counter-Strike Major is supposed to celebrate all that is great about the game as the pinnacle of the esport. Everything about it is set up for this — a vigorous qualification system, support from the game developer via prize pool injection, and the name value that comes with being the most prestigious event in CS:GO's calendar. Despite this though, the upcoming ELEAGUE Boston Major is the least competitive Major to date due to a variety of reasons.
Roster locks continue to plague the Majors
The roster lock rule in Majors is something that prevents individuals from playing for different teams in the Major cycle once they have competed in it with a different organization. The discussion surrounding this rule splits the community in two.
The main point of the lock is to prevent players from being used unfairly. Take the fresh example of Oleksandr "s1mple" Kostylev subbing in mousesports' lineup in the LOOT.BET Cup, an online event that rewarded the victor a slot at February's cs_summit 2. Due to Tomáš "oskar" Šťastný being on family vacation, the team played with several stand-ins across the event, including s1mple in their final two matches. Unleashing the full might of a legitimate contender for the title of most skilled player in the world against tier 2 teams naturally saw mousesports grab the win and the cs_summit seed. In the four maps he played for mouz, s1mple carried a whopping HLTV rating of 1.40.
It's situations like this that prompt people to defend the roster lock rules. If s1mple was to fail to qualify for the next Major as part of Natus Vincere (or whichever organization he represents then) and there were no roster lock rules, what's to stop him standing in for a different team and carrying them to that Legend spot, filling in for one of their weaker links? This would ruin the competitive integrity of not one but two Majors, as he would book that team into the next championship as well.
We saw the impact s1mple had for Liquid in 2016's Majors Columbus and Cologne, where his star performance was a large factor in the North American side's semifinal and final-reaching campaigns, and it's the roster lock that makes it impossible for players to be able to do this to teams they are not contracted to. While the scenario is far-fetched, something needs to be in place to prevent a situation like this, where that small circle of unparalleled greats can govern another team's fate.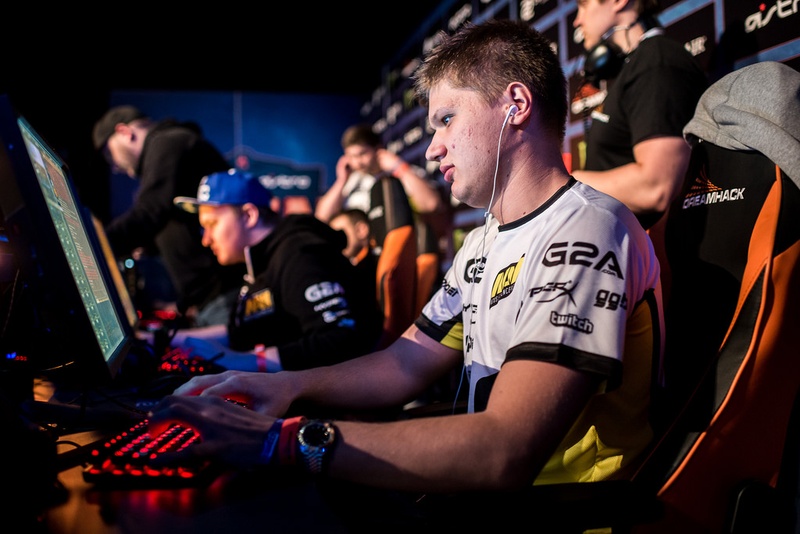 For all the benefits a roster lock ensures, the concession of it is that it leads to tournaments where a team cannot field their preferred roster. There have been cases of this in the past: when Dignitas and Astralis swapped Astralis' Rene "cajunb" Borgwith Markus "Kjaerbye" Kjærbye, Astralis could not use the latter due to him playing in the European Minor with Dignitas. As a result they were forced to use a stand-in, Lukas "gla1ve" Rossander, who would later lead them to success and their first Major title, but at the time was a downgrade to their actual fifth, hurting their chances for the Major. But it was only one team then.
The Boston Major is different. Two teams have been affected by the roster locks this time, one of which being the best team in the world, SK Gaming. The kings of CS cannot use Ricardo "boltz" Prass, who had played for the remnants of Immortals in the Americas Minor closed qualifier, meaning SK have to use their old fifth, João "felps" Vasconcellos.
Normally that wouldn't be a huge issue: SK were, after all, one of the best teams in the world when playing with felps, but according to Epitácio "TACO" de Melo, the team haven't even practiced with felps enough, prioritizing the year as a whole over the Major. The acme of CS:GO will take place with the best team of the world using a stand-in rusty from his benching. Per interview with Cybersport.com from Dec. 14:
"We will not practice with felps, we will practice with boltz for future tournaments, because usually we don't have a lot of time to practice, so the little time we do have we will practice with boltz." — TACO
Team Liquid also find themselves a victim of the destructive roster lock rule, and as such will play in Boston with Wilton "zews" Prado. Their actual fifth player, Lucas "steel" Lopes, is in the same boat as boltz after attempting to qualify for the Americas Minor with Immortals. If Nicolai "device" Reedtz's return to health was not confirmed literal days ago, Astralis — another premier title contender — would also have been in the same boat by having to sub in their coach. These are crippling handicaps for teams who should be in their best possible form come the Major and leave FaZe with no real equal. Perhaps no other Major before Boston has had such clear-cut favorites.
The scene definitely needs to have some form of deterrent to teams loaning players out left and right, but with what has happened to the Boston Major as a result it is about time a conversation is had about the right and wrong ways to do it.
Questionable system for preliminaries
The qualifiers for the Major are currently at balance: two teams from each of EU, AM, Asia and the CIS regions flock into the New Challengers Stage, joining the bottom eight teams form the previous Major for eight spots up into the next stage.
While balance is usually a good thing, it shouldn't be sought after when setting up qualifier systems, since there is a clear discrepancy and skill gap between the strengths of the various regions.
The two-for-each set-up has led to a rather lackluster-looking New Challengers Stage — previously known as the Major Qualifier — featuring AVANGAR, Quantum Bellator Fire, and Flash Gaming. Left out of are the likes of OpTic, GODSENT, Heroic, and HellRaisers — all teams hailing from Europe that were unable to pass the rocky terrain that is the Europe Minor and its high level of competition. These are sides that now have no chance of entertaining us on the Boston stage, whereas weaker sides from other regions could turn matches they play into a boring affair if they aren't able to adequately compete with the world's best. When no one can really deny that Europe is the strongest region in CS:GO, should clearly inferior regions get equal treatment?
Dominik "GruBy" Świderskifrom team AGO, who came top 4 at the Europe Minor, even claimed in an interview with HLTV that "the Minor is actually harder to get through than the Main Qualifier for the Major". Of course, this is subjective and the fact that his team were eliminated from that same Minor means you have to take it with a pinch of salt, but you can definitely see some truth in it.
Yet, to just reach the European Minor, AGO's path included beating HellRaisers, GODSENT, and Team Kinguin — three sides most would say are better than any of those that came through the CIS Minor, for example. Then they had to navigate through the actual European Minor after already dispatching teams stronger than any present in other Minors. It definitely feels as though GruBy's sentiment is correct, which is a huge issue as it means Major slots aren't handed to the strongest and most deserving teams.
It is here that CS:GO can take pages off other esports' books. In League of Legends, different regions are allocated differing numbers of slots for the World Championship due to their varying skill levels. LoL's strongest region, Korea, gets three slots directly into the main event, for example, while the next strongest (EU, NA, CN), get two slots for the main event and one for the play-in stage. While there are flaws to be found in LoL Worlds' format as well, the basic formula is simple and elegant: the stronger a region is, the more teams it gets to send as to ensure the most competitive tournament possible. Doesn't this make more sense than CS:GO's system, where the same number of teams come out of Asia, where the top teams are TyLoo and Renegades, and Europe, where FaZe and Astralis rule the roost?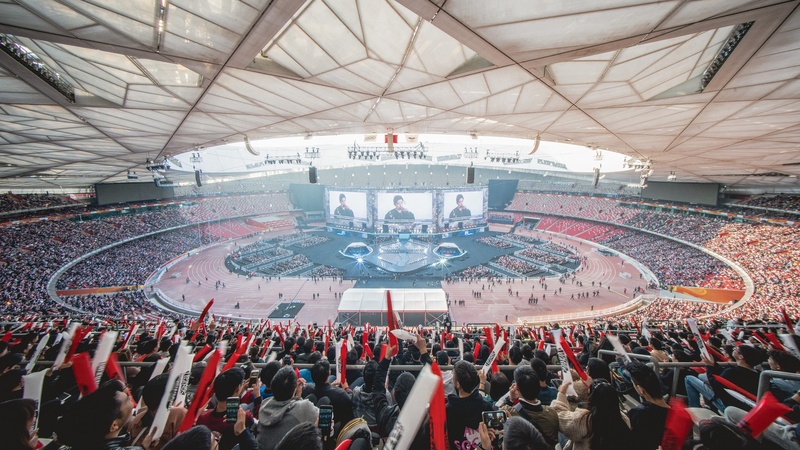 So, instead of there being a CIS and Asian Minor, perhaps combine these two regions together and award the top two teams that come out of their fusion with a spot at the New Challenger Stage. This way, two more slots can be dished out to each the Americas and Europe. Alternatively, more emphasis could be put on Europe, so that its Minor determines four slots of the New Challenger Stage.
Something similar actually used to happen in Counter-Strike. ESL One Cologne 2014 had six teams coming from the European Qualifier, which included CIS countries too, meaning there were minimal amounts of teams who couldn't hold their own in the main event as most teams came from this stacked qualifier. Mashing together the best teams and making them fight their way out of a qualifier is what the New Challenger Stage aims to do, but by allocating two slots to regions like Asia when Europe has a mountain of more skilled teams than them acts against this.
There are multiple ways to redistribute how the New Challenger Stage draws its teams, but it needs reinventing desperately. There shouldn't be a situation where AGO have to beat HellRaisers and GODSENT just to reach their Minor, while AVANGAR can win theirs by beating Team Spirit. The Boston Major has revealed the extent of the flaw in the system, and its competitiveness is getting significantly hurty by these overarching rules.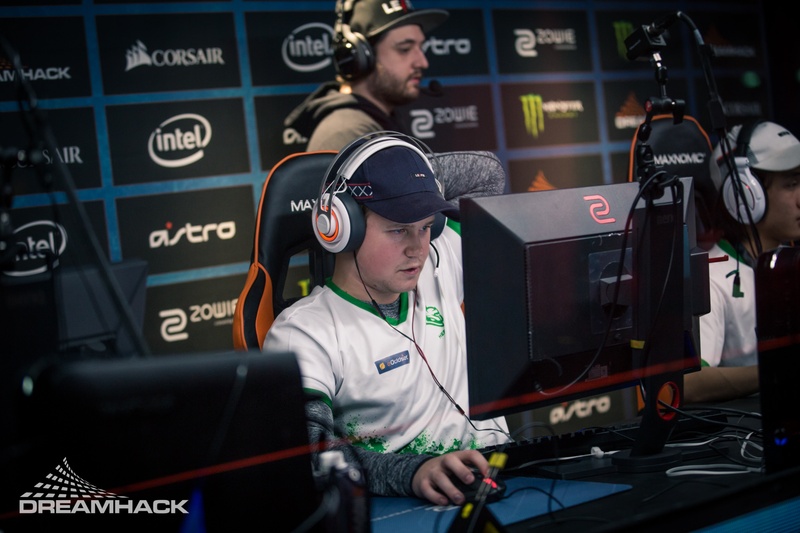 We will see, come Jan. 12, how detrimental the Minor system is to how exciting the Major will be and if any teams that only dilute the event make it through to the group stage. Whatever happens, though, the qualifying process for the biggest events of the year needs to be looked at to make it appropriately competitive for the tournament it feeds into.
FaZe in a class of their own
As previously mentioned, this really is a Major with a clear favorite. FaZe Clan have been locked together with SK over the last few months in an epic struggle to claim the No. 1 spot, and the arrow in the knee that is hampering the Brazilians is going to really dampen this fiery exchange.
The challenge falls then to Astralis to mount some sort of a defense against FaZe Clan, who look more than capable to steamroll this event. There is certainly hope in the roster being able to do this, as the foggy nature of dev1ce's status at the Major has been dispelled, and it is confirmed that the great player will be donning the black and red to try and repeat the success he and Astralis had last year in North America. But, with their last tier 1 event win having happened over nine months ago at IEM Katowice, we will need to see a truly reinvigorated Astralis in Boston for that to happen.
It's a shame that a Major has such a situation where its favorite hasn't got a true equal to combat with, as in the past they have produced memorable series. An example would be last year's finale of the ELEAGUE Major between Astralis and Virtus.pro G2A, where the Danes pulled off a sensational comeback on the last map to create a fairytale ending to the event. These nail-biting moments can only form when you have two monsters of equal strength, and a weakened SK and an Astralis that have been without their star player for two months leave this Major with little chance to create such iconic matches.
When you line up the Boston Major with ESL One Cologne 2014, where NiP and Fnatic were both at full force so could provide an epic final, it seems hard to envision such an epic feud materialising out of an event where FaZe are left without a rival.
All this doesn't mean that ELEAGUE Boston will be boring to watch, or that it will be a bad event. It certainly doesn't mean that ELEAGUE themselves are to blame and it could very well be the case that the stars align for a nevertheless fantastic event. 
This article merely aims to point out flaws in the system that ought to be discussed and addressed so that we never even have to worry about lack of competitiveness in the first place.