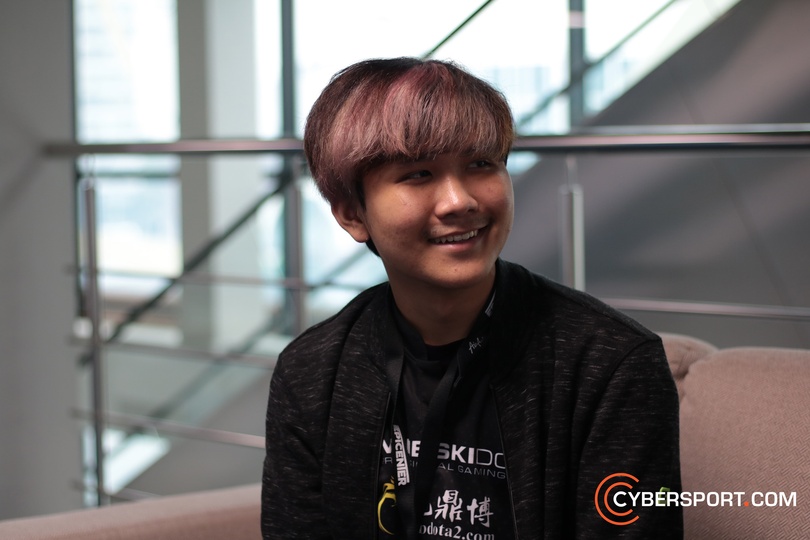 Jabz: "If we played like we did at DAC, we could've won [EPICENTER]."
During EPICENTER XL's main event, we sat down with Mineski's support player Anucha "Jabz" Jirawong to understand why the team has been so up and down and what does he think of his chances of still making TI.
* * *
Let's start with your time on Team Faceless, your first international team. How did you get on that roster?
iceiceice announced that he was looking for a high MMR mid player, someone new. I let him know I was interested, so I flew over to Singapore and we bootcamped together.
Was it iceiceice who invited you to Mineski?
After we failed to qualify for TI, he said he wanted to try to play for Mineski, so he said we'd go there together.
You're in a similar situation with Mineski as you were with Faceless. Are you more confident that you will be able to qualify for TI this time around?
I think I'm more confident. Even though we're not in the top 8 in DPC points, I think we can still qualify.
SEA is more competitive than ever, with Fnatic and TNC Predator being your biggest rivals. What do you think of SEA this year?
I think they're quite good. I think those two are good. Other than that, there are other teams that compete with us. Us, TNC, and Fnatic are like tier 1 in SEA, while the other teams are like tier 3 or tier 4.
What needs to happen for more teams to step up?
I think they're not trying hard enough. The way they're training needs to change.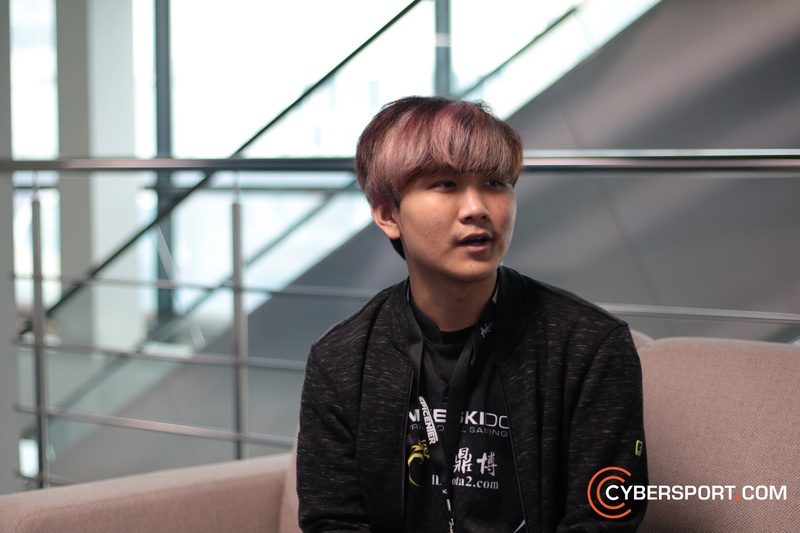 You've gone up and down lately. Why the inconsistency?
After DAC, we had a short break, for about a week, and after that, we got a new patch. We didn't understand the patch that well. We played quite badly as well. If we played like we did at DAC, we could've won this tournament.
How did the break affect your mindset?
It hasn't really had an effect on my mindset. It affected the team's play. We only had one week to train before this tournament and then we practiced against some SEA teams. At the time, Fnatic and TNC had a tournament so we weren't training against strong teams. Before DAC, we trained against Chinese teams and they're very strong. Now we trained against some SEA teams. We won against them but… we didn't get anything from it.
We've seen FlyToMoon surprise everyone. Why have they been doing so well?
I think they understand the patch well. Also, all their five players are playing so good this tournament.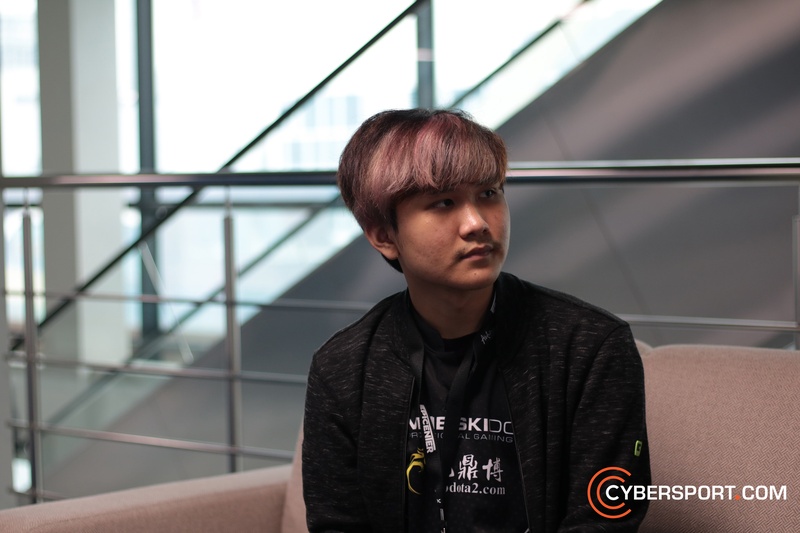 You have a busy schedule coming up. Will you have time to go home between the tournaments?
No. We'll be gone for a month and a half.
How do you and the team deal with that?
We just play Dota and enjoy it. Sometimes after a tournament, I want to go home and see my friends. But now, I just keep playing.
I think iceiceice doesn't like going to Europe because of the food and weather. The food is the main problem. We're Asian and when we come to Europe it's totally different. If you're in America, you can still find a lot of Chinese food, but if you're in Russia or Europe it's hard to find it.
What are your thoughts on the first DPC season?
The Minor is supposed to be only for the smaller teams but the big teams don't know if they're qualified for TI yet, so they have to play the Minors for the points. So the Minor becomes a Major. Everything is a Major. You have to play every tournament if you can since you don't know if you've qualified or not. That's why it's been tough for us.
More EPICENTER XL interviews 
 
— 
 KuroKy: "I'm trying, but you can't go 100 percent all year."
— 
 Puppey: "I don't want to step into that situation where I get just a good player that wants to be all over the place."
— 
 MidOne: "We're moving on as a team instead of as individuals."
— 
 n0tail: "Having to change a player in this season has come with a big headache."
— 
 xNova: "Most of the Chinese teams need time to improve."
— 
  Lil: "We have just as many chances to beat absolutely everyone as to lose to everyone."
— 
 LeBron: "[Beating VP] felt like it was going to be a defining moment for us."
— 
 Kpii: "I don't like [the addition of Techies]. It just changes the way Dota is played too much."
— 
 Ninjaboogie: "I couldn't care less about [TI]. I don't want to put it on a pedestal."
— 
 Ghostik: "Replacing our carry was a necessity, there was no other option."
— 
 Miposhka: "With time, [Naive] can become the new Miracle-"
— 
 Iceberg: [We have] probably 60-70 chance [to make playoffs]"
—
 w33: "I can't describe how awesome it is. I've never had so much fun in my life."
—
Kingrd: "Don't stop, because if you stop you'll never achieve the dream to win the tournament."
— 
 ODPixel: "I like turning up to an event not knowing what will happen."
— 
 v1lat: "[NaVi] should change LeBron. [He] is not a great fit for this team."
— 
 BreakyCPK: "Literally adding a new hero as a Major starts... there's just something wrong with that."