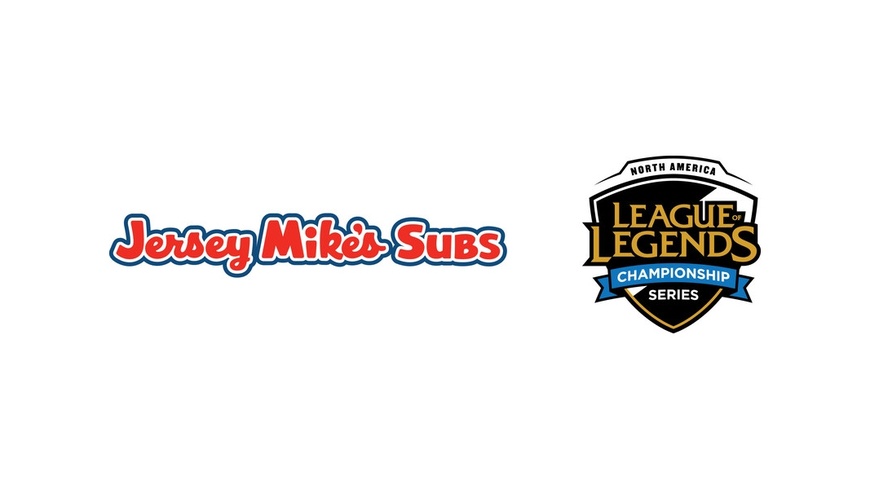 North American fans are about to experience a new genre of sub as American submarine sandwich chain Jersey Mike's Subs are entering a partnership with Riot Games' League of Legends Esports division (LoL Esports) for the duration of the 2018 NA League of Legends Championship Series' summer split.
Jersey Mike's Franchise Systems, Inc.'s Chief Marketing Officer, Rich Hope, shared a statement on the press release regarding the partnership:
As a longtime supporter of traditional sports, Jersey Mike's is excited to enter the world of esports by partnering with the NA LCS. We believe this sponsorship is a great fit for Jersey Mike's and LoL Esports fans alike, and look forward to connecting with the passionate League of Legends community each week.
The deal allows Jersey Mike's Subs franchises across North America to deliver promotional codes for in-game items and prizes (loot chests, keys and Riot Points). It also allows fans to enter sweepstakes to win an all-expense paid VIP experience in the 2018 NA LCS summer finals in the Oracle Arena in Oakland, California during September.
The North American LCS will also be a theater where partnership activations are set to take place. The sub chain is set to deliver food on-site for NA LCS ticket holders, as well as a 'gift-with-purchase' promotion for Jersey Mike's customers and NA LCS fans starting June 16, 2018.
Founded in 1956, Mike's Submarines (as it was called back then) was a sandwich shop in Point Pleasant Beach, New Jersey. The shop underwent several changes under owner and CEO Peter Cancro's leadership and serves recipes true to the 1956 days in over 1200 locations - the latest location being the NA LCS studios.