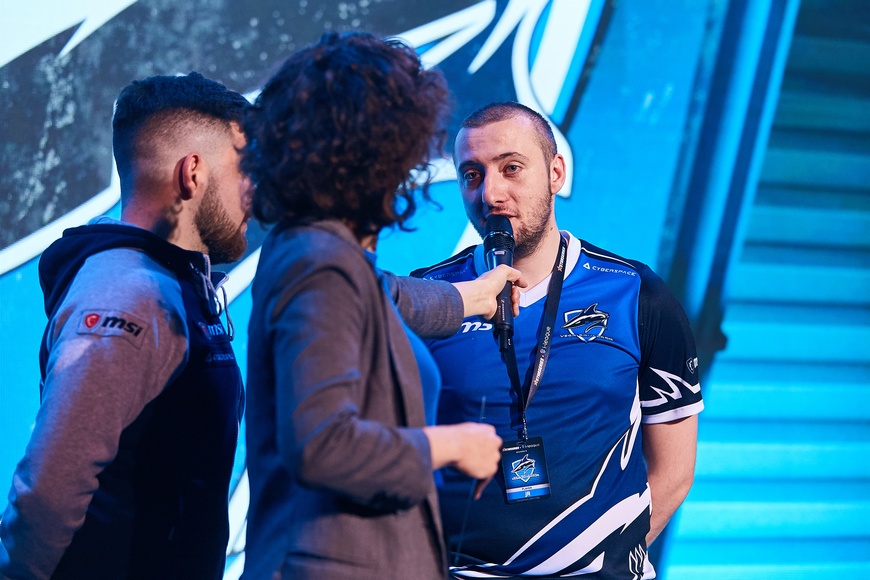 Vega Squadron have made it to the grand final of a tournament for their first time with this roster. On Oct. 13 they tactically took down NRG Esports in the semifinals of StarSeries i-League CS:GO Season 6, but it wasn't easy.
Their final opponents are Finnish side ENCE eSports, and as Dmitriy "jR" Chervak told HLTV in an interview, it could simply come down to who performs better under pressure. Both sides are relatively unproven at this point, and a win in Kiev, Ukraine would certainly help with establishment.
On reaching his first grand final
Everyone is really hyped up, it's our first final and none of us felt like this before. The communication has been getting better every match as we've been going deeper in the tournament, and we hope we can keep the same feeling and the same mood for the final. I just hope we won't get eaten up by nerves and that it will be a good game for everyone so we can enjoy the atmosphere of being in a grand final and remember this moment.
On their semifinals match-up against NRG Esports
Yeah, it was like a rollercoaster. I think it's because we were both kind of nervous, winning and losing a lot of force rounds. We even won a full eco on Inferno. This is our first event with a stage, and a bit of audience, so it's a new experience for us. The NRG guys are a bit more experienced, but maybe our fans made them be a bit nervous. If this match would have been played online in a normal environment I don't think it would have been as back-and-forth, with teams losing the anti-ecos and so on.
On what it would take for his team to win the event
The team that can play the final less nervous will win. It's a bit of a cliché, but the team that makes fewer mistakes will take the whole thing. Maybe the crowd will be able to make them a bit uncomfortable. The crowd is hyping everything up and cheering for us, which can only help us and make us better. It will come down to how the teams feel during the match and you can't really predict that. It's a matter of the moment and how each team will feel during it.
The grand finals take place on Oct. 14. Don't miss out on anything related to StarSeries i-League Season 6, visit our dedicated event hub!