PUBG Global Invitational 2018 found its first clear Third Person Perspective leaders after the opening day. Gen.G Black, Team Liquid and Pittsburgh Knights got ahead in the 20-team massacre, with four more rounds left to go.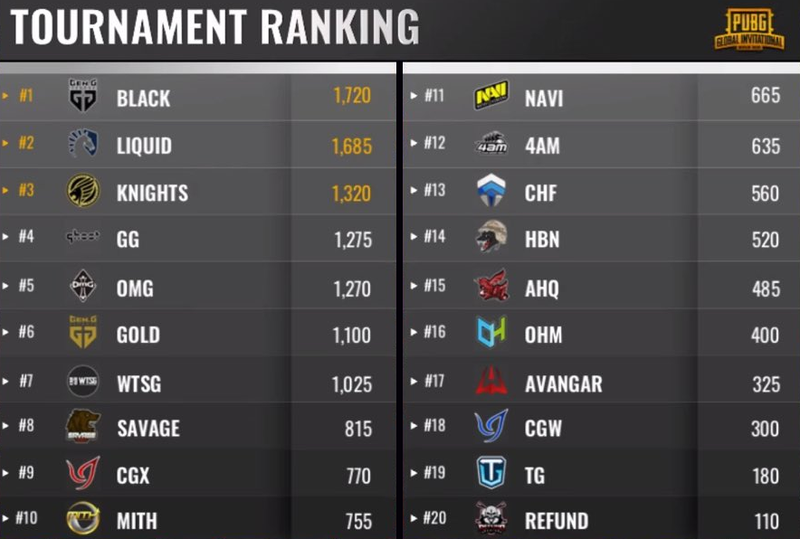 Team Liquid managed to win two out of four rounds but were still left in second place by one of the two Gen.G rosters, who did not win any but placed second a total of three times. The secondary winning condition — kills — let the Korean squad inch their lead for the moment.
The teams will play four more rounds in TPP on Jul. 26. The best one of them will take home $400,000. The First Person Perspective stage will be held on Jul. 28-29 with a similar format, but two maps instead of one: Erangel and Miramar.
PUBG Global Invitational 2018 is being held in Berlin on Jul. 25-29, featuring 20 duo teams competing across First and Third Person categories for an impressive $2 million prize pool. A special Charity Showdown will also be held in-between the main competition on Jul. 27, featuring Ninja, DrDisrespect and other streamers fighting for an additional $1 million to go to a charity of the winner's choice.