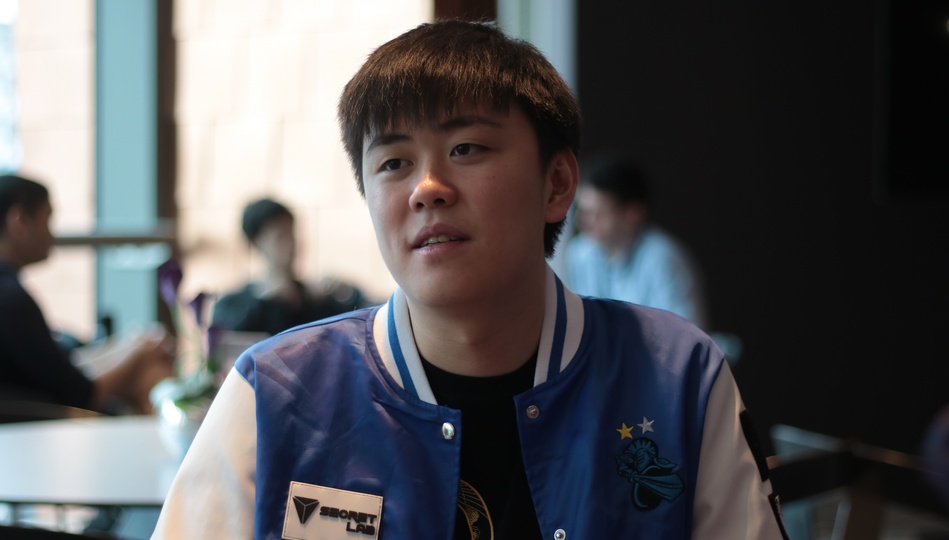 kpii at ESL Birmingham: "When a team is together for a long time it's natural that problems start to appear."
English fans of Newbee should be very familiar with Damien "kpii" Chok, as the offlaner is a regular guest in on-site interviews. At ESL Birmingham, we caught up with kpii to try and find out why are Newbee so unstable in terms of results and what's wrong with the Birmingham Major format.
* * *
Your season started off well, but lately you've struggled. Why do you think that is?
I get asked this question a lot. I think it's a natural thing. When a team is together for a long time it's natural that problems start to appear. It's typical for a team that's been together for too long and now we have to try to figure out how we're going to "freshen up".
You did do fairly well at MDL?
There's a meme saying we always do well in Asian tournaments like MDL and ESL One Genting but when we go to Europe we do bad. In our history, we always do well in Asian tournaments.
You call it a meme. Is that how you see it or is there anything behind the meme?
For me, it's just a meme. I don't feel like we suffer from jetlag or anything and you can get Chinese food anywhere now. I think it's just a coincidence but it's happening a lot so… who knows?


I think the patches aren't big enough to have a big impact.
MDL and ESL were fairly close together, yet your results varied a lot. Why do you think that was?
I think there are two reasons. One is the format. It's just not good and I'm sure a lot of other people have mentioned that. The second is that I think that the teams at MDL were relatively weaker. I think it's pretty close [compared to ESL] but I feel that MDL was just a little bit weaker. And a third one… maybe we were a bit jetlagged. I don't like blaming things like jetlag… If we lose, it's because we play badly. We can only blame ourselves!
You're not the only team from China to struggle. In fact, most of the Chinese teams have struggled. Why do you think the region has had issues this year?
Actually, besides Virtus.pro and Team Liquid, I don't think China is doing that bad. It's just Liquid and VP mainly. If you look at the DPC there are four Chinese teams [in the top 8] so I think it's not that bad.
So regarding the meme you mentioned earlier: you're going back to China for the Supermajor, so you should do well. Are you feeling confident?
After we lost here I'm sure everyone would feel pretty down. But there's a lot of time to get our heads back together. We have something like 10 days before our next match. I think we'll do better.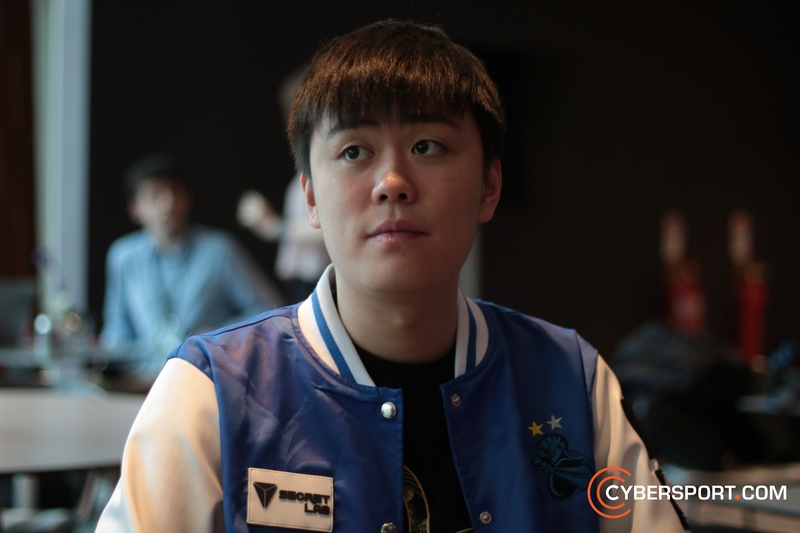 You said you don't like blaming your losses on things, but there's a lot of new things happening this season, one of them being the bi-weekly patches. What effect has that had on you?
I think the patches aren't big enough to have a big impact. They don't actually change too much about the game. They're just not big enough. I don't think it affects any team at all. 
Right now you're 7th in the DPC. Do you think you'll qualify for TI directly?
I think there's a 60-70 percent chance that we'll get invited. We just can't have OpTic Gaming or Fnatic winning this tournament. If they win here they're above us. Let's just hope VP win! [laughs] Because OpTic and Fnatic aren't going to the Supermajor [this interview was conducted before OG dropped out of the Supermajor — Ed.] so this is their last shot. So as long as they don't get first place, it's better for us. If they get first place they're ahead of us. [Newbee have since qualifier for TI8 — Ed.]


We don't get to properly show how strong we are [in this format].
Let's have a look at the standings real quick. The top 4 are locked, but there are still four spots left. Who do you think will qualify?
I think Mineski and Vici Gaming are pretty much locked. For us, we're kind of… meh. For VGJ.Thunder, it's scary.
You talked a little bit about the format here in Birmingham. Could you expand on your thoughts on this format?
I mean it's pretty obvious, right? There are not enough games. Best-of-1 into a best-of-3 elimination match is too little! We don't get to properly show how strong we are. Overall it's just too short of a format.
What would you change?
Just look at any tournament that's not ESL. You can do groups and even if it's GSL you can make the first round best-of-3.
So the core request is more games?
Yeah. You want the teams to showcase a lot of their play.
More Birmingham Major interviews

— 
 SumaiL: "I think this has been the worst year of my career."
— 
 BuLba: "A lot of the complaining and whining [about DPC] is people not being grateful."
— 
 Fly: "I think I've always had it in me but I wasn't much of a leader at the beginning"
— 
 s4: "I'd say static roles are very important now even though lanes matter so much."
— 
 GH: "After level 6, he can do whatever he wants."
— 
 Fng: "I tried so many things in pubs to beat this Io dual lane and nothing is working."
— 
 KINGRD: "If you are only winning, you are not learning anything."