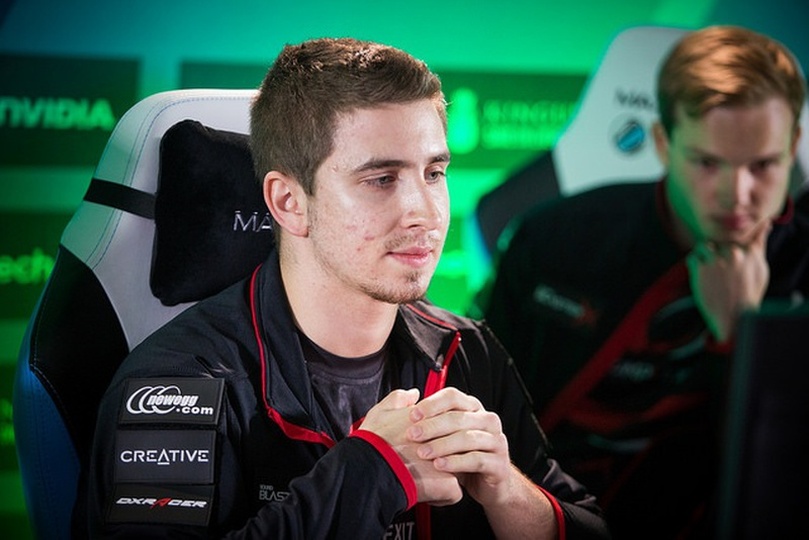 "We got drunk and bashed our heads against the keyboards": Kyle reveals coL's prep for the Major
compLexity Gaming captain Kyle "Kyle" Friedman talked to Cybersport.ru about their preparations for ESL One Katowice 2018, and the team's matches against Mineski and OpTic Gaming. Kyle mentioned that he likes to play against foreign teams more, because he can learn more from those matches.
* * *
How were you preparing for the event? Did you scrim only against North American teams?
No, we just got drunk and bashed our heads against the keyboards to get completely immersed in the game. No joke. [laughs]
We played against SEA teams and once against a Chinese one.
How would you rate the regions based on their team's level? Which has stronger competition?
Hard to say. Right now, we have representatives from five different regions in the Katowice top 6. It could be Europe though, because of Team Liquid, Team Secret, and OG. I can't be sure though, all of this changes daily.
In your match against Mineski, they picked Timbersaw. Did you expect them to pick it?
Yes, we knew they could pick it. We already played against it at a LAN and had to ban it. You need someone like Outworld Devourer against it. We simply couldn't kill it in our game and naturally lost. We could've still won it really, but it is easy to discuss things post-factum.
You banned Bounty Hunter in every game against OpTic Gaming. Why?
He kills couriers whatever you do. It's broken. He gets lvl 3 and kills them in one hit. He helps to kill heroes too, because they end up without items for three minutes.
Is it easier for you to face North American teams on LANs, or teams from other regions?
We played against OpTic Gaming seven times during the last two LANs, so we didn't want to meet them again this Major. We'd like to play against someone else more. Even if we were to lose, we would've still had a new experience, and learned new tricks as opposed to watching the same old thing yet again.
What do you think is the biggest problem of North American teams this season?
Nobody wants to improve. After the first victory everyone goes, "Look at how cool I am." You're a noob, and I am a noob too, you understand? Look at GH, he doesn't care that he won The International, he still wants to become better. He likes Dota, he wants to be stronger despite the $2 million! What we have here are just 18 year-old kids that sit at home in a top-10 MMR and think that they are cool. The way things work is: to win a LAN, you must work hard. Even if you win there, you must work even harder to win the next one. It applies to everyone. Evil Geniuses might be more stable, but that is because they work harder than most other teams.
Are you referring to EG's style when mentioning them being "more stable"? They just updated their roster.
Yes, UNiVeRsE left. It was necessary. They needed a captain and to change someone in their playstyle. In the end, SumaiL became their playmaker, who is trusted to play more stable heroes, possibly to the detriment of Fear in some cases. They also started emphasizing Arteezy more, because he is the best Dota player in the world.
What about UNiVeRsE? Do you think he will strengthen Fnatic?
Of course. They needed a stable hero that can farm and carry a game. Ohaiyo was also good, but less stable.
More Katowice Major interviews

—  LeBron: "I feel disappointed with our results, but we have more time to improve"
—  Kyle: "We got drunk and bashed our heads against the keyboards"
— zai: "NA used to be very strong because of cocky players"
—  9pasha: "We didn't learn how to properly use RodjER yet"