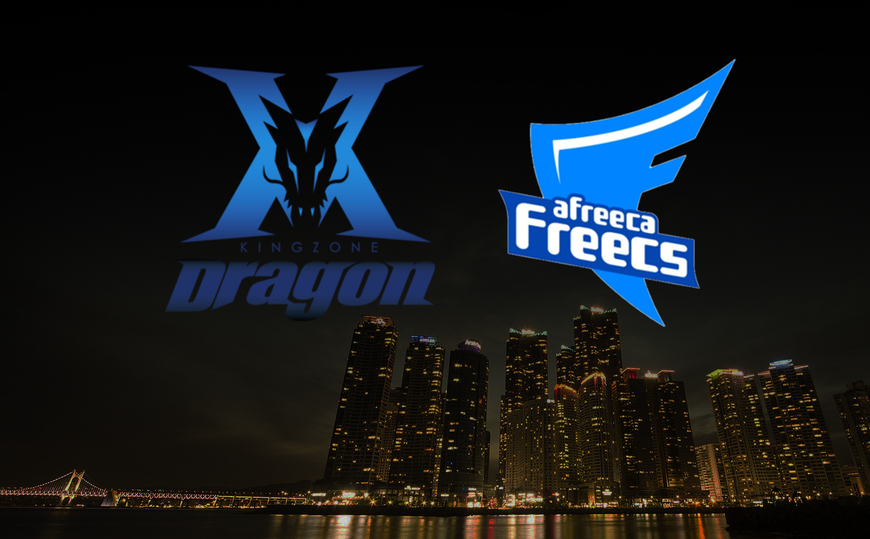 The players and staff of Kingzone DragonX and Afreeca Freecs are hyped up for their LCK Spring Split Final showdown this Saturday, and it showed at yesterday's public media day, where representatives of both teams shared their thoughts ahead of the big day.
On the 14th of April, the finals will be held in Busan - for the first time in four years - and the winner will compete in the MSI, an international tournament to measure each region's best team. (Over the weekend, Team Liquid bested 100 Thieves and Fnatic shut down G2's title streak to secure their own spots at the event.)
To represent KZ, coach Choi "supreme" Seung-min and head coach Kang "Hirai" Dong-hoon accompanied Kang "GorillA" Beom-hyeon and Gwak "Bdd" Bo-seong. On the side of AFs, head coach Choi "iloveoov" Yeon-sung was joined by coach Lim "Ccomet" Hye-Sung, Lee "Kuro" Seo-haeng, and Bak "TusiN" Jong-ik to talk about the match to come.
The rise of Hirai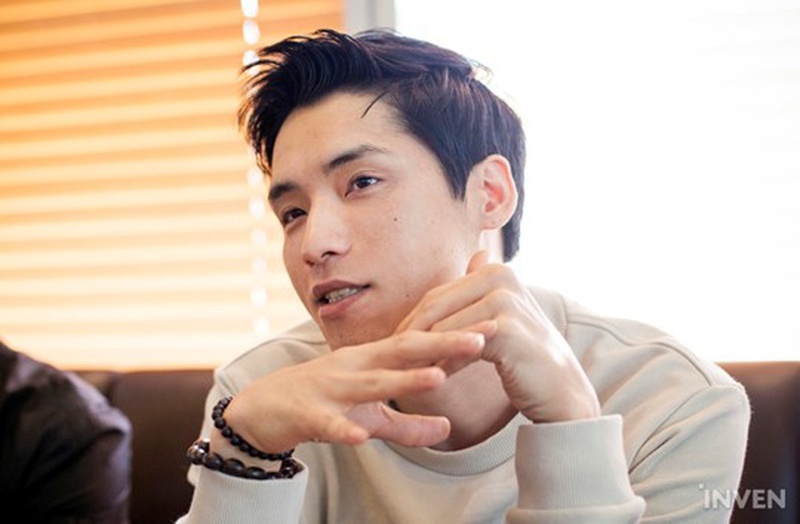 KZ's head coach started his career in esports with StarCraft, by creating the team Incredible Miracle in 2010. He was highly-rated as a coach in SC2 and also succeeded in bringing in big sponsors like LG. However, when he started in League of Legends in 2012, he didn't have great results, and was criticized for putting too much responsibility on the back of the players. Still, IM kickstarted the careers of many who would go on to become world-famous: Smeb, Kuro, Wisdom, Fixer, and Reignover all played in Worlds 2015 and came from the org, as well as more famous players such as Flame, who went on to play with Longzhu, and IgNar, who moved on to KT Rolster and Misfits Gaming after his IM stint.
We were not sure about which team would join us in the finals, but I knew that we could win whoever that would be.

At the end of 2016, LZ wanted to sign on Rox Tigers' roster, but rumors had it that Smeb didn't want to work with Hirai again, and the top laner went to KT instead. Pray and GorillA accepted the offer to join Longzhu Gaming but the team was still shaky until Khan, Cuzz, and Bdd entered the main roster to win the LCK 2017 Summer Split. Kingzone then became the main sponsor and the team changed its name again.
Now, Kingzone look like the strongest team in the world. When asked about their determination coming into these finals, Hirai said, "I'm happy to make it to the finals twice in a row. The players and the coaching staff believe that we are strong and that we can become even stronger. We will prove it by winning these finals."
"It's the first time we meet Afreeca Freecs in the finals, it's going to be fun," GorillA continued. "We will win to add another trophy to our achievements!".
KZ kept their confidence throughout the entire interview. "We were not sure about which team would join us in the finals, but I knew that we could win whoever that would be. We've prepared many things and I can assure you that we are stronger," said Hirai. The head coach also added that they've practiced Yasuo - and are preparing some other astonishing picks, too.
The underdogs: banded together by a StarCraft bonjwa
[2018 LoL Champions Korea Spring] Play-Off 2R - @Freecs_LoL goes to Finals! #LCK pic.twitter.com/UXcuXs3JMn

— Korea e-Sports Association (KeSPA) (@KeSPAen) April 8, 2018

Choi "iloveoov" Yeon-sung debuted as a StarCraft progamer in 2002 to become the father of macro and one of the five 'bonjwas' (the most dominant player of a certain era) of the game. In 2008 he became the coach of SKT T1's StarCraft team, until KeSPA's disbandment of all StarCraft teams in 2016. He then switched games and became Afreeca Freecs' League coach.
In his post-game interview after the semifinal win against KT Rolster, iloveoov could barely contain his joy. "I am really excited to go to the finals. I can feel the happiness in my skin," he said.
In less than two years after becoming a League coach, iloveoov has led his team all the way to the LCK finals, a journey not without its hurdles.
"It was hard when I started," iloveoov said, remembering his debut in League of Legends. "I couldn't persuade the players [to do what I wanted], and people told me that I didn't know the game. I came so far using data, and when the players felt that they were improving themselves, they started to trust me."
I thought we could reach the finals because I was the captain.

AF's roster count of 10 players also meant that iloveoov had to explain any movements between the bench and the active roster when such were needed. With the pressure mounting, he stated he was ready to quit if there were no visible results this year.
But with one eye on Saturday's final, KurO said that the team has never been this good and that they will do their best to win. "I thought we could reach the finals because I was the captain," he claimed.
"We are one. We learnt to sacrifice and to be considerate of others first," TusiN added, reinforcing the image of the team's cohesion.
GorillA and KurO: two Tigers turn on each other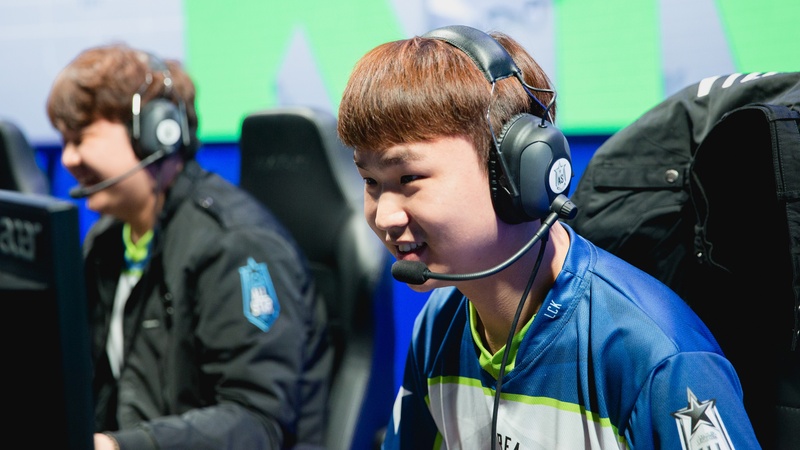 PraY, GorillA, Peanut, and KurO represent the golden era of the ROX Tigers — which includes the KeSPA Cup trophy from 2016 Busan — with Smeb the only member of that line-up missing from the upcoming finals.
KurO has a weak mentality in best-of-5s!

"Some of my teammates have never played in Busan," GorillA said, with the experienced support eyeing a role as a mentor within the team. "If we take good care of them, they will still be able to perform."
As KurO and GorillA go way back, a spot of friendly banter inevitably made its way into the media day. "KurO has a weak mentality in best-of-5s!" said GorillA, to which a laughing KurO replied that it was actually GorillA who is easily upset.
Smeb called me after some drinks. He said that he didn't want to see PrillA and Peanut winning, so he was rooting for me.

GorillA also took the opportunity to comment on his lane opponent. "We've known each other for a long time. I didn't expect him to be that successful. His biggest strength is his capacity to see the right angle during team fights," the KZ support said of TusiN.
KurO had similarly kind words for his talented mid lane opponent, Bdd. "He is a good player. He doesn't lose against anyone and he has a large champion pool. He's young so he's in great shape as well. I think he can reach the top."
At the end of media day, KurO said, smiling: "Smeb called me after some drinks. He said that he didn't want to see PrillA [Pray + GorillA amalgam — Ed.] and Peanut winning, so he was rooting for me. I would have given him a ticket but I don't think he will come to Busan".
* * *
What should we expect from the finals?
After a dominant Spring Split, KZ are the favorite coming into these finals, with a 16-2 record from the regular season to AF's 13-5. KZ's coaches expect a clean 3:0 win, with Hirai saying, "I've played five finals in Busan in my life and I've never lost them. That's why we'll win for sure and I expect a 3:0. We will end it fast."
Bdd and GorillA were less sure, with the latter stating: "In EU and NA, the final results were 3:0. I think we'll win 3:1". KZ's assistant coach, however, asserted otherwise. "I think they are not telling the truth. They must be thinking 3:0 inside. We will prepare well to win it fast!"
Afreeca Freecs looked at it differently.
"I always emphasize to my players to not to think about easy wins," iloveoov said. "That's why I say 2:1 when we play best-of-3s, and 3:2 for best-of-5s. We will win this match in five games!"
"KZ are very confident right now," AF's coach Lim added. "If we both lose a game, they will be a lot more confused than us."
However, that is not how KurO sees things. "I always think of the easiest way, which is a 3:0 in a best-of-5. [But] as we won 3:1 against KT, I think we will beat KZ 3:1 too."
The finals will take place this Saturday, Apr. 14, at 17:00 KST in Busan Sajik Arena, in front of what is expected to be a sold-out 14,000-seat arena. The champion will earn $94,000, 90 Championship Points, and a ticket for MSI 2018.