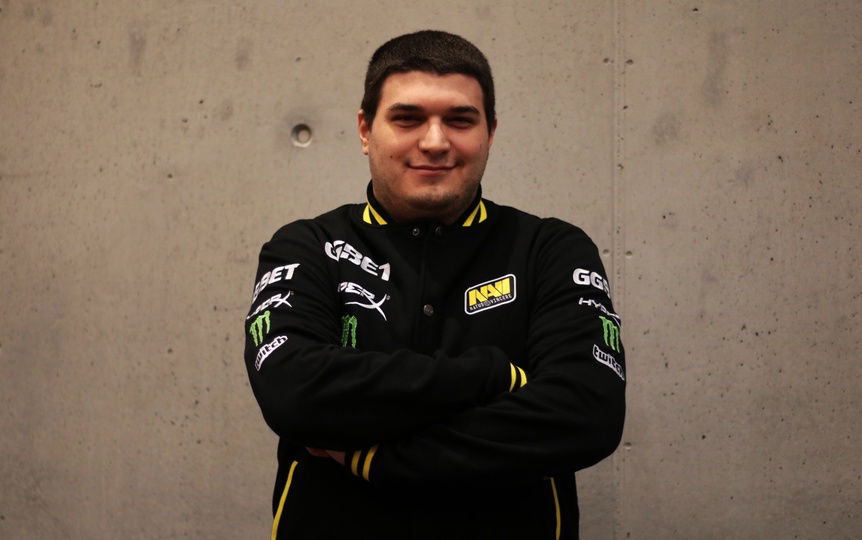 "I feel disappointed with our results, but we have more time to improve" - LeBron at Katowice Major
One of Natus Vincere newest additions — Nikola "LeBronDota" Popovic — talked to Cybersport.com at the ESL One Katowice 2018 Major. The new position 5 support talks about the level of preparation of Na`Vi after switching two supports, the language barrier, his confidence on the big stage and support boons of the new patch.
* * *
How do you feel after being eliminated from Katowice?
I feel disappointed with our results, but I am happy that we have more time to improve and show better results in the future. Now we will be going to The Bucharest Major and GESC: Indonesia Minor in Jakarta.
In terms of improvement, what is the area you think you can gain the most?
We're all skilled played and we obviously know how to use spells and move on the map. We just need to play more as a team and get a better understanding of what each player is going to do.
Specifically regarding Lil's addition to the team, do you think he managed to fit well right away?
Lil is a tier 1 player and is a great addition to the team. We just need to find a way to play around him and for him to play around us. We need to get more used to each other and we should be fine.
Did you manage to create any new strategies incorporating Lil's playstyle and how successful is the process going?
We are trying a lot of strategies, but sometimes even if a strategy works on stream it doesn't work in tournaments.
Two weeks after joining Na`Vi and you've already attended a Major and will attend at least one more. Does such a big leap in your career feel intimidating with more fans, more expectations and more pressure?
I felt zero pressure. I've attended big events before with Elements Pro Gaming, I was nervous there, but now I feel no pressure. Of course there are a lot of eyes on me, especially because I'm playing for Na`Vi, but it didn't affect me at all.
Have you had much practice playing against the strongest competition?
I've had two LANs playing with really strong opponents, and that was a really good experience for me. I am feeling comfortable.
Na`Vi have had little success with bringing foreigners so far. Has the language barrier been a problem for the team so far?
We don't have communication issues, because I can understand everything my teammates are saying. Obviously I can not say exactly what I have on my mind in Russian, not 100%, I can only speak some broken Russian. But I can still say good and fast info. Sometimes I speak English, but I do understand everything and I know exactly what I need to do.
Patch 7.09 brought huge changes for the support players: bonus gold for stacking, less gold for courier, etc. How did that affect your itemization as a support?
I was a position 4 before joining, now I am position 5 so this patch came on time (laughs). I can now get fast Boots, Magic Stick, Raindrops, more Clarities, it benefits position 5 a lot. I think the patches are going in a good direction.
Switching from 4 to 5, how did the patches affect your playstyle and your hero pool on top of it?
I played a lot of heroes on position 4 and enjoyed inventing new things, not trying to be a copycat. The new changes benefited me a lot, so I could play any new heroes and it helped me do the same on position 5 now. I also try to use some position 4 heroes on position 5, playing those heroes without items, like Kunkka, Earth Spirit and Tuskar.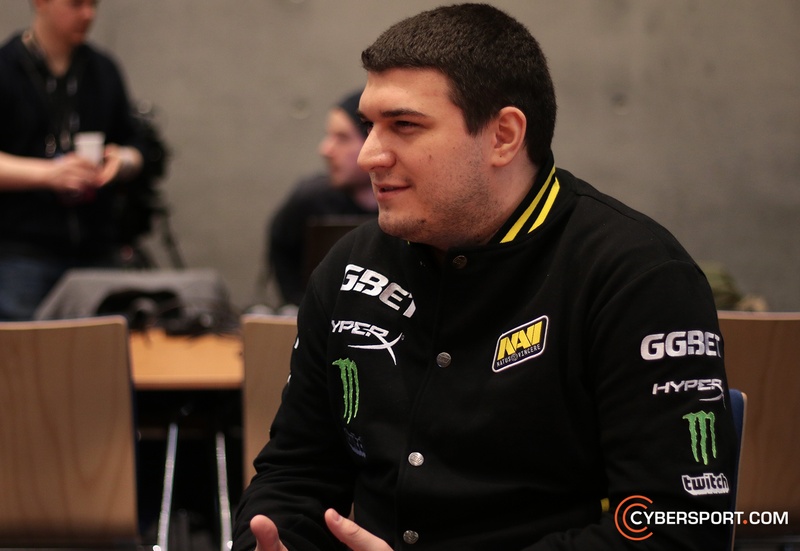 How would you describe this patch, is it slower or faster?
It is a bit slower, I guess. Kills do not give much. I'm trying to roam a lot since I am used to position 4, and it has not been working out for me. I need to chill a bit and maybe pull more and stack more.
Why do you think Terrorblade has become so popular in this meta?
You can ban just a couple of heroes and he can be really strong if you know how to play around him. He gives you a lot: push, Roshan, strong late game and teamfight. He brings a lot of options and it is hard to focus him down, that is why he is popular.
Closing out, if you didn't play Dota professionally, what would you be doing?
My family have a company. I might work there, but probably not. I go to University because of my family, they didn't pressure me but I still went for them, but I don't like it.
More Katowice Major interviews

—  LeBron: "I feel disappointed with our results, but we have more time to improve"
—  Kyle: "We got drunk and bashed our heads against the keyboards"
— zai: "NA used to be very strong because of cocky players"
—  9pasha: "We didn't learn how to properly use RodjER yet"
—  Solo: "We've known that RodjER is a very good player for a long time, even before TI."
—  EternaLEnVy: "We definitely outdrafted Team Liquid pretty hard."
—  Puppey: "Fata thought about switching his role for a while."
—  Resolut1on: "I haven't seen my girlfriend for a month and a half now."
—  YapzOr: "It's cocky to feel bad about a loss you didn't even practice for."
—  Arteezy: "We probably would've won TI5 if I was a better team-mate, honestly."
—  Fly: "Not doing so well [...] is what motivates me the most."
—  Matumbaman: "I would like us to be the most dominant team in Dota 2 history."
—  PPD: "I can be the loser. Somebody's gotta play the villain, right? I'm just a competitor."
—  Kyle: "I want to build a team that succeeds as part of compLexity."
—  Nahaz: "The pro Dota 2 scene is eunambiguously in a better place than it was a year ago."
—  MISERY: "Nobody really cares if Secret or Liquid are winning, but if EG does anything, everybody's all over them."
—  UNiVeRsE: "I never thought I'd see myself moving from America to another country just to play Dota."
—  Patos: "We need to step back a little and not try to play everything."