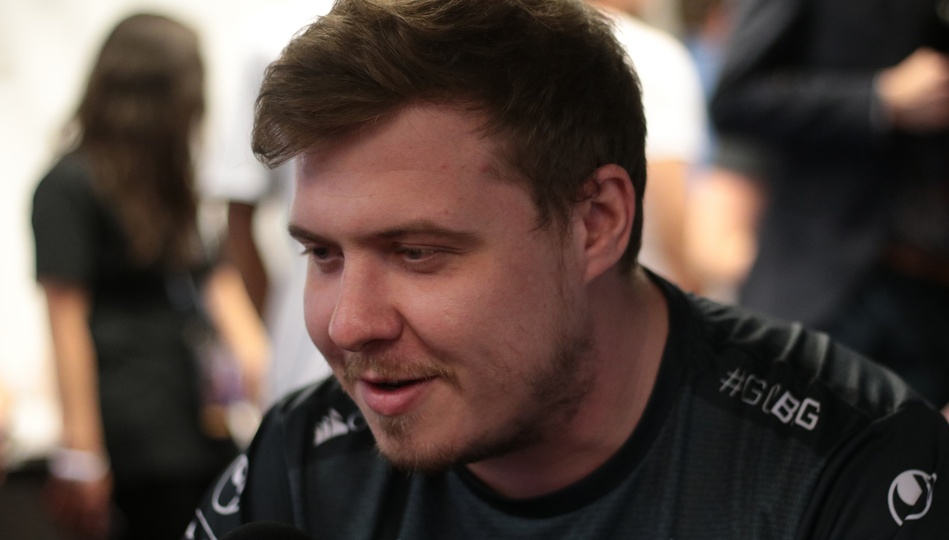 LEGIJA post-finals interview: "It's [Smooya's] first event and we made top 2. What else can we say? What else do we want?"
Nikola "LEGIJA" Ninic and his BIG clan made history at ESL One Cologne this weekend, reaching the grand finals against all expectations. Nikola talks about the grand final series against NaVi and moving from player to coach.
* * *
Could you take us over the grand finals series again Natus Vincere? What do you feel were the main mistakes you made?
I think we started off with a very, very bad communication in the beginning. Also, the guys weren't feeling 100 percent and it just felt like we were a bit off and not really awake. We just needed to find the groove to get back into the game, which helped us in all of the previous games.
I just think we were not really awake on the first map, Overpass. We kind of knew how they approach it as both CT and T. As I said, I think the communication was the main issue for us, so we couldn't really take areas together and control with good grenades and utility usage.
On the next map, Dust 2, everything went how we planned it. At the start of the CT side, we made a couple mistakes, we underestimated them a bit, we thought that our CT side was very strong, as we saw in the previous game against G2 Esports. But people realized that we have to be 100 percent on point with good teamplay and communication and in the end, everybody stepped up. We knew Train was going to be very shaky since it worked out the least in our practice games before and we struggled a lot on that map. I feel like NaVi just had a much better day and were much better than us. They just played better Counter-Strike.
You brought in smooya, and he was a crowd favourite. How was he finding his way in the team?
He is a very good guy, everybody on the team loves Owen. He brings a different kind of spirit to our team. He is very young but still has a very mature attitude sometimes. It's a mix for him: he has a very mature and very childish attitude, which can balance our mood on both sides. He is a very funny guy and a very good player, we definitely count on him and we are very proud of how he did in his first event.
As a coach, I have the best view of the players. I can see that when he makes mistakes or when someone points out a mistake that he made, he gets a bit upset. But that's okay, it's a learning process for him  It's his first event and we made top 2. What else can we say? What else do we want? We came to this tournament being absolute underdogs, not even favourites to make it out of the groups. I am absolutely proud of the boys, everyone fully stepped up.
In terms of dynamic, do you feel that the German home crowd effect was a big factor for you?
Absolutely. Obviously, it gives you motivation and pumps you up every time they shout for you. Each time you make a frag and you see the crowd go massive, they stand up for you. It's an awesome feeling, but it also has weaknesses. If you get too pumped, you lose focus. But I think we found a good balance for that. You can't complain when you have such a crowd behind you, it's the best feeling ever.
You used to be a part of the roster and now you're coaching the guys. How do you find the shift in roles?
First of all, the reason that I decided to become the coach is because I have a very good relationship with all of the players and they respect me a lot. I feel like the most important thing that a coach can get from a team is respect. I know how each individual acts under pressure and when everything's good. I feel like since they listen to me and really believe in me, I can get the best out of them.
* * *
After they beat all odds in Cologne, BIG have the EU Minor qualifiers to look forward to. Maybe the magic of PGL Krakow will repeat in London?
More ESL One Cologne interviews

— 
 s1mple: "Against [Astralis], we should have played a lot looser, more boldly securing territory across the map."
— 
 dennis: "We can't get worse. So it's only gonna be better."
— 
 SmithZz: "We should have won Cache [vs. BIG]"
— 
Thorin: "The Zeus structure looked like a joke earlier this year [...]"