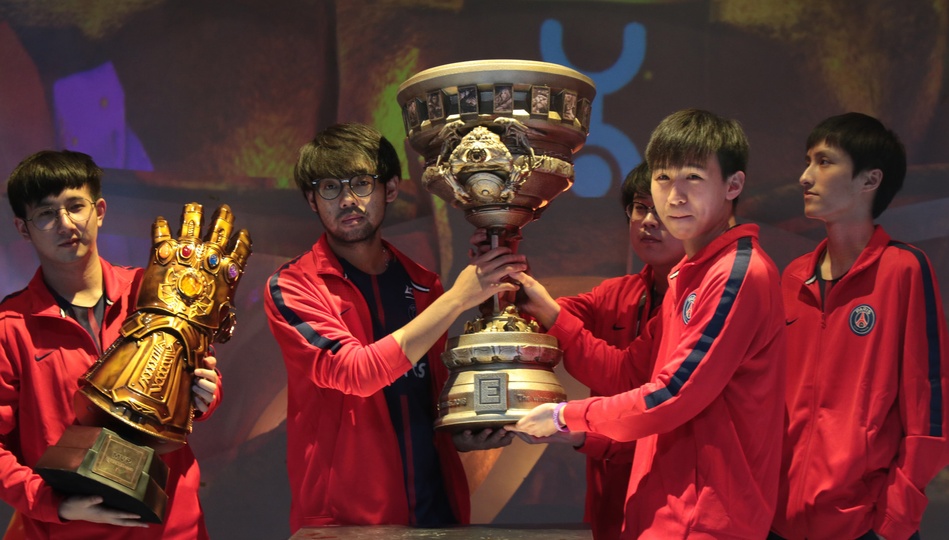 Having won EPICENTER, can LGD go on to preserve Dota 2's most hallowed tradition?
Dota 2 tradition states that even years belongs to China. It has been this way since ancient times, 2011. But for a while now it's seemed like the tradition is destined to be broken this year. At the start of the DPC, we saw Newbee continue off their TI momentum but they have fallen off lately. VGJ.Thunder had moments of brilliance but fell back into relative obscurity just as quick. Now it seems like China's hope is down to one team, one team that has had their fair share of hardships this year but have overcome them to become the defenders of the tradition.
At the Dota 2 Asian Championships, LGD hinted at their potential greatness but at EPICENTER XL they shouted it out from the rooftops. Thrown into a new patch and forced to compete with some of the greatest minds in Dota they showed that they're no pushover. On this sunny spring weekend in Moscow, PSG.LGD overcame the obstacles that had stopped them from winning a title at DAC a month prior and finally got to lift a trophy. But the story of LGD doesn't start there. It starts about nine months ago in Seattle where they surprised the world for the first time.
Downfall and a new roster
At The International 2017, the team rallied after a weak season. They found their stride early on and did not let their foot off the gas. If not for the performance of their sister team LFY, LGD's 4th place finish would have been the biggest surprise of the tournament. The expectations for them were high following this amazing run but what followed was more like the "Fantastic Four" reboot than "Batman Begins". They struggled getting out of qualifiers and when they managed to qualify for international LANs they gasped for breath, drowning at the bottom of the rankings.


What followed was more like the "Fantastic Four" reboot than "Batman Begins".
This all culminated in December 2017 at The Summit 8 where they finished last in their group. In four months, LGD had gone from a team who beat Virtus.pro, Team Secret, and TNC Predator to a team that lost to Fnatic and OpTic Gaming. In a way, it's both ironic and fitting that LGD reached their lowest point at a tournament called "The Summit". It was obvious something had to change.

In a now deleted Weibo post, recently quoted on reddit, CEO Pan "Ruru" Jie stepped in and said she needed half a year. Half a year to rebuild the team to get back to their former highs.  And she wasted no time. In the month after The Summit, LGD recruited offlaner Yang "Chalice" Shenyi and moved Xu "fy" Linsen back to the 4th position role where he made a name for himself. They showed that they were willing to look outside of their borders, something uncommon in China, to find a 5h position player to work with Fy and round off the roster. In a surprising move, who heeded the call was Yap "xNova-" Jian Wei. xNova had close to no international experience and his previous team, WarriorsGaming.Unity, wasn't even a top team in South East Asia. It was a big risk but the team saw something in him and looking at the end result they probably don't regret that move. Ruru now had the players she needed.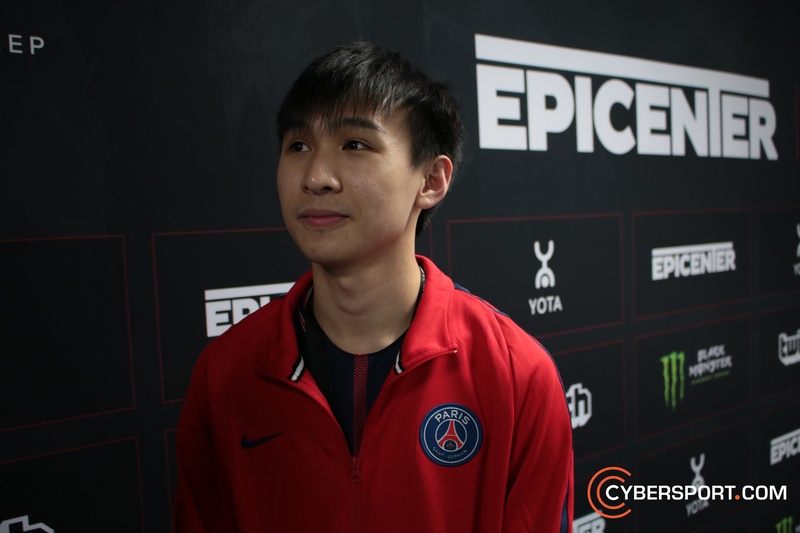 For most teams, it takes a while for a new roster to gel. Considering the sheer depth and complexity of the game and how much information pours out every second, sometimes you need an almost telepathic connection to your teammates to not lag behind. In the middle of the chaos simulator that a Dota team fight is there is no chance to hesitate for even a second. Before it happens — before it's communicated even — you need to know which spell will target which hero. You need the type of instinct that takes months and months to foster.
For LGD, though, it seemed like they were just a perfect fit from day one. They became a force to be reckoned with in China appearing in seven straight qualifier finals, winning five. They had taken back their home country, and now it was time for the world.
Going international
Even though they looked strong in China, LGD's first two international appearances told a story of inconsistency. They came within an inch of claiming a title at StarLadder i-League Season 4 but fell to the bane of Chinese Dota, Team Liquid, in the finals. This was then followed by an early exit in ESL One Katowice, a performance that they probably want to forget.


In those moments, you even doubt if your peaks are simply one-off triumphs, caused by riding the high off the new roster.
This is where the doubts of the downward trajectory returning came back. In those moments, you even doubt if your peaks, like the StarLadder appearances, are simply one-off triumphs, caused by riding the high off the new roster. LGD needed to validate themselves, and DAC was supposed to be the place. The tournament would be more than just a chance to play in front of a home crow. Suddenly it could prove to be their defining moment.
The group stage of DAC continued telling a story on inconsistency. They managed to beat Liquid and Newbee but dropped games to Optic, TNC Predator, and OG. This forced into a gruesome five-team tiebreaker that changed their storyline completely. With their backs against the wall, LGD stepped up and went 4-1, thus grabbing a spot in the upper bracket. But as it turns out this only meant they got out of the ashes and found themselves in the middle of a fire. On their way to the grand finals they had to go through Evil Geniuses, Liquid, Mineski, and VP — not an easy task. LGD fought valiantly on their way to the finals but were ultimately defeated by Mineski for the second time. As the crowd shouted insults at the SEA team, LGD walked off stage. Definitely disappointed but somewhere deep inside they must have known that this meant something. They had started their campaign to reclaim China's lost glory.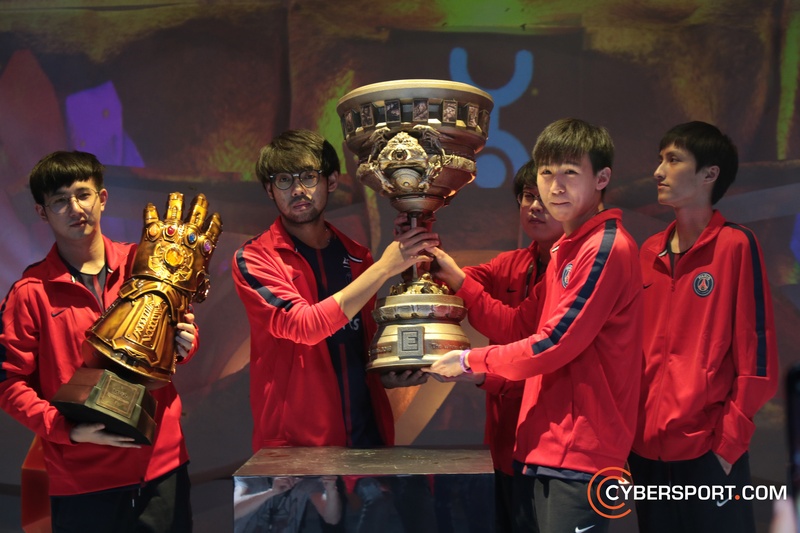 EPICENTER
In a way, EPICENTER is to the CIS region what DAC is to China. One of the few tournaments local fans get to enjoy that comes with a highly coveted title. So when the groups came out LGD must either have felt a bit shell-shocked or incredibly excited. They were seeded in with both Liquid and Mineski, as their nemeses from earlier on in the season had once again come back to haunt them. Not only that but those were their two first games in the group. With a new patch out, they had no way of scouting their opponents. A win versus Mineski and a loss to Liquid came to teach LGD crucial lessons. In a post-tournament interview xNova mentioned how that series opened their eyes to the strengths of Skywrath Mage, a hero that they would later use to slay the beast that is Liquid.


The loss to Liquid showed to be inconsequential. LGD sailed through the rest of their group, looking stronger than ever. They qualified for the upper bracket but once again found themselves in a difficult spot as they had to go through VP and Liquid — the No. 1 and No. 2 teams according to the DPC rankings — on their campaign for a major title. LGD looked strong and dispatched both teams to the lower bracket only to face off with Liquid again in the finals. And that was it, their opportunity to take revenge on everyone that doubted them. Beating Liquid in a major final would shut up even the most seasoned troll.
The final series turned out to be one of the most enjoyable of the DPC so far. There was no doubt that Liquid and LGD are very evenly matched and the series reflected this. In all games but the last, we saw one team dominate the early game only to be surpassed, often in dramatic fashion, in the later stages. In the end, LGD came out on top 3-1 much thanks to Skywrath Mage securing them the laning stage. Without knowing, Liquid had given LGD the formula to beat them.
The Chinese revenge was complete. Over the last six months, they had taken an incredible journey from the brink of tier 2 to the top of the scene. While they may have waited until the very last second to claim the title there's no doubt that they are the defenders of China this year.