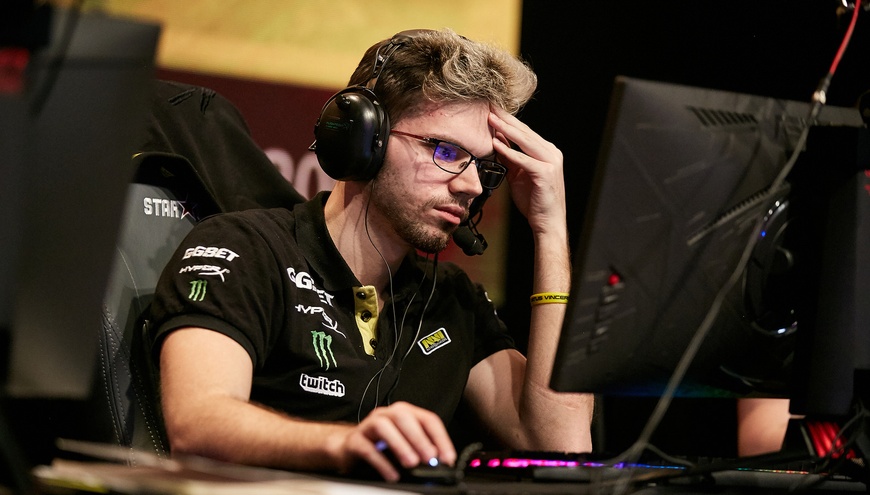 Shortly after Odium lost its third player in less than a week, the team's founder and captain Ilya "Lil" Ilyuk went on a rant about the recent developments in his roster, blaming players for laziness, hypocrisy and greed.
In September, I found out I wasn't going to play on NaVi's roster. [...] That's when, while being out of truly good options, I decided to start something of my own. Indeed, "if you want something done right, do it yourself". I got together a bunch of guys who'd always been enthusiastic about starting a team, making progress together, working hard, and so on. Besides, right now an average result is all it takes to get a sponsor or an organization — in other words, "financial support". [...]

And it seemed like everything was going as expected, we had a sponsor (hi, 1xBet), we were invited to every major tournament/qualifier. Everything was going really well in general, when at a random point, after a random practice game a day before a tournament, one person said that he no longer saw the point of being on this team, that he didn't see any potential, that we had no future, and that "it's been a pleasure". And it was the first person I'd written to, the one I'd put the most trust in. [...] In the end, that was two less members of our "family". [...]

I found two standins in four hours for the remaining tournaments. The best options available. The very next day, after playing two games with those two players, we showed a super-good level of play, even better than with our previous roster. [...] And again, it seemed like this were going as expected, we had a great atmosphere, we had all we needed to be great players, BUT no.

Late at night, another person stopped seeing a point in playing on our team. You can't imagine how situations like these make you want to throw your hands up in despair. [...]
The following are conclusions that I've come to after ~three years in the pro scene.


Laziness. People are lazy, simple as that. Too lazy to strain themselves, to play for the cause and not for their salary, to do something NOT JUST FOR THEMSELVES and without JUST THINKING ABOUT THEMSELVES, too lazy to put in their time when they want it all right now.


Fear. Most people are afraid of leaving their comfort zone, afraid of saying to someone's face what they like and dislike, afraid of engaging in 'productive' conflict.


Hypocrisy. You could count the non-hypocritical people in the community on the fingers of one hand, and that's sad.


Greed. Most people are only thinking about the dough, it's just that some have the courage to admit it and some don't. This pseudo-passion for the game is a sham and nothing more.


So why does our region only have one team that's really playing? Well, that's because it's the one team that has done all this enormous work to become the team that they are; it's only those people who've got everything and yet continue to live for the game.

 

That is all.
No, not yet.

Suck it, haters ;)
Formed less than a month ago, Odium looked like a confident contender for the Dota Pro Circuit CIS qualifier spots. However, only two weeks into the season, Lil's plans to lead the team long-term met its first challenge after failing to qualify for the season's first Minor and Major both. Departure of two of its cores, reported as sudden and unexpected, forcing a short notice look for standins. With only Lil and Semion "CeMaTheSlayeR" Krivulya left, Odium still has time to reform before next big event qualifiers, but will they find more people who would want to play with its captain?