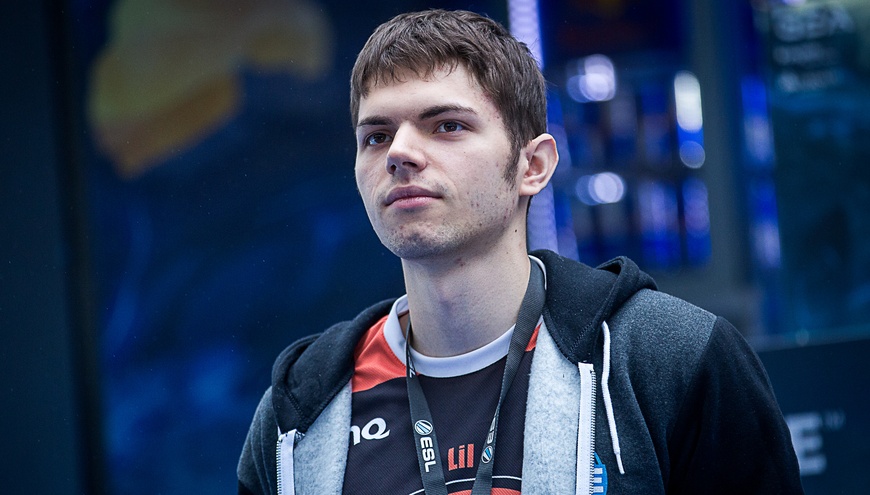 Ilya "Lil" Ilyuk's attempt at starting his own team was not a successful one. After failing to qualify for both the Major and the Minor, Odium disbanded and Lil declared that he was no longer interested in playing in a CIS team.
Ever since, not much has been heard from the free-spoken support. Most teams Lil would consider joining already have their rosters locked as they're qualified for a DPC event. So earlier today, Lil announced — on his Instagram account — that he will focus on his streaming and play with a European stack until after the first major, where he expects a lot of teams to shuffle.
So, what are your plans for the near future.
I have become a streamer for now, here is a link for those who are not yet aware of where to look for twitch.tv/lil. It is where I am most of the time. I plan to make it to, at least, the top 100 of the leaderboard and raise all the heroes in my hero pool to golden "status". In coming days, if nothing changes, I'll try to play with a European mix team. There are also opportunities to reach North American teams. You know my attitude to the CIS region and the Asian region is not attractive to me in this regard. Judging by the communication with different people, it is likely that after the first major many teams will shuffle / re-form, so I will play somewhere either way.
In conclusion, I want to thank everyone for their support, there is a lot more of it in my PM's than critique in social media comments. It turns out, that the haters can once again suck it (;
There's no doubt that Lil can be a part of a high-level team. He proved as much during his time in Virtus.pro. His biggest problem is instead that he's seen as a player that's very hard to work with, and he's not doing much to clear this image. Recently, he went on a tirade against former teammate Nikola "LeBronDota" Popovic. This caused LeBron to respond saying he actually left Natus Vincere because of Lil. If Lil hopes to re-join a top team once again, he will not only have to focus on his play but also his personality, and how he acts as a teammate.