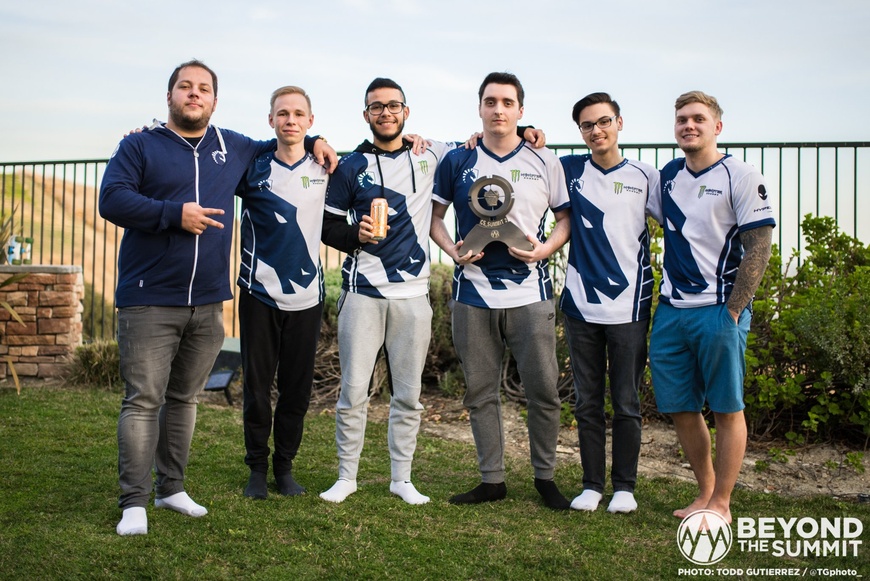 The past weekend saw the conclusion of the highly-anticipated cs_summit 2, where none other than Team Liquid managed to raise the trophy, in addition to pocketing $64,750. They did so at the expense of fellow North American reps, Cloud9, who entered the series with an upper bracket map point advantage. The teams duked it out in a best-of-5 grand final, where Liquid slammed C9 with a 3-1 map score (excluding upper bracket advantage). Train, Mirage, Cache and Overpass were the four maps played out, with only Cache going the way of Cloud9.
As map one, Train saw overtime take place after both teams secured 8-7 T sides. The map was contained by Liquid in a single overtime, as the aqueous quintet managed to secure four of six rounds, concluding at 19-17.
Next on the chopping block was the dusty Mirage, where Liquid kicked off to a fruitful 9-6 CT half, following with an ever-more-productive T half at 7-2, landing their second consecutive map win and a 2-1 overall advantage.
Retaliation from Cloud9 came on Cache, as the Major title holders absolutely demolished Liquid 13-2 on the CT side, though they were unfortunately unable to close out in a brief fashion, as the opposition was able to give fight on their own defence, able to attain 11 rounds before Cloud9 closed at 16-11.
Finally the series saw Overpass, where Liquid once more secured a solid CT side at 9-6. The same couldn't be said for Cloud9, as the Americans failed to fend off the T aggressors, falling at 10-16, consequently conceding the tournament title to the second-best North American team.