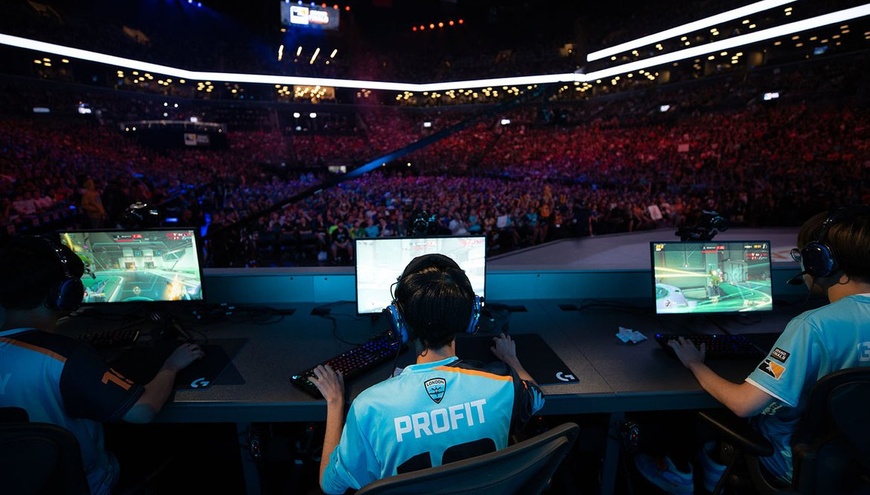 In an amazing turn of events, London Spitfire are the champions of Overwatch League — Season 1! Taking down Philadelphia Fusion 2-0 in the grand finals, the Korean squad bounced back from an overall-turbulent season to establish their dominance in the new meta.
THAT'S IT. @Spitfire WIN! #OWL2018 #TheFirstFinalsLIVE: https://t.co/U6dIioZfOU pic.twitter.com/tdb2yNBcxp

— Overwatch League (@overwatchleague) July 28, 2018
The first series was played on Jul. 27, and it rightfully went the way of the Spitfire after an amazing individual performance from Park "Profit" Joon-yeong and solid teamwork all-round. The series ended up 3-1 in team's favour, taking a solid lead in the series before the second match-up on Jul. 28.
When the second day of the Grand Finals came about, the Spitfire seemed as on-point as ever - effectively dismantling the Fusion and never taking their foot off the gas. Three straight map wins saw them take the series, and ultimately, the first ever Overwatch League championship. Profit continued his streak of dominance, outshining Fusion's star players and spearheading his team to victory on the biggest stage in Overwatch.
JUST who @PROFIT_OWL was looking for 👀! #OWL2018 #TheFirstFinals LIVE: https://t.co/U6dIioZfOU pic.twitter.com/N784Ckl029

— Overwatch League (@overwatchleague) July 28, 2018
Both of the grand finalists were the lowest seeded teams that made it to the playoffs, but they managed to take down the rest of the competition in convincing fashion on their way to the Grand Finals. Despite many doubts being cast over the eventual victors during the middle portion of the season, they stepped up when they needed to by adapting to the meta better than any other team and allowing their star players to truly take center stage. Congratulations to London Spitfire!