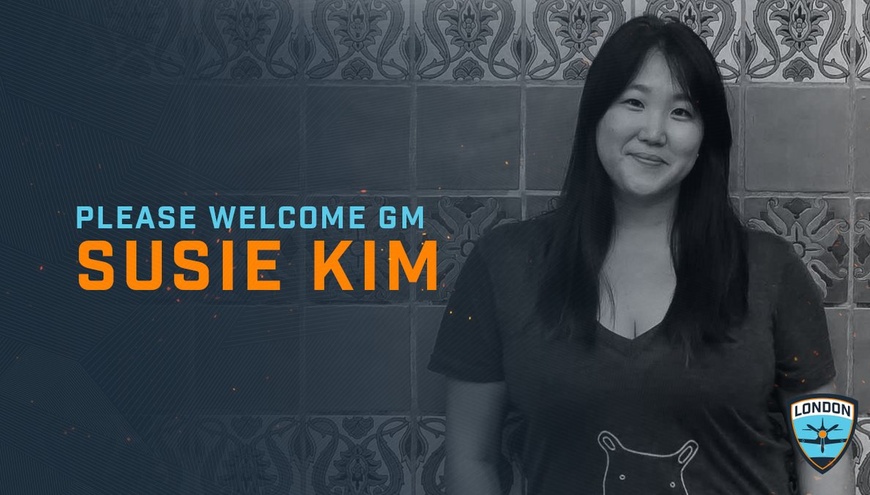 Announcing the news on April Fool's Day but insisting it's not a joke, London Spitfire has hired Susie "lilsusie" Kim as General Manager of the Overwatch League — Season 1 franchise.
Kim is perhaps best known as presenting both League of Legends and Starcraft, before becoming an "Esports Specialist" over at streaming specialist Twitch. Kim has also worked as a translator and a player manager for many organisations in the industry, so she has plenty of experience that London Spitfire believes will help.
April 1st jokes aside, we are incredible proud and excited to announce our new General Manager, Susie "@lilsusie" Kim! #AcesHigh🛩️Read: https://t.co/g0oO2eObde pic.twitter.com/rmuHiFc6cx

— London Splitfire (@Spitfire) April 1, 2018
Kim is a bilingual Korean-American, which makes her the perfect candidate to communicate with the South Korean roster and English-speaking staff. Kim's overall goal will be to aid in the "personal and professional development" of the players in the Overwatch League.
"After many years of having been part of the esports community in various capacities, I am super excited to be the new GM for the London Spitfire! Given my esports background and love for the players, Spitfire is a great fit for me," Kim said in a statement."
"Also, I have fond memories of living and studying in London having completed my Masters degree at King's College. Representing such a great city in the Overwatch League makes it personally meaningful," she continued. "I feel that the organisation shares many of my ideals in developing teams and players, and I am excited to see how we can grow their newest brand together."
"We're delighted to have Susie join the team in the role of General Manager. With her vast experience in esports there's no one better to fill the role and we feel she will slot into our setup with ease," said Jack Etienne, CEO of London Spitfire & Cloud9.